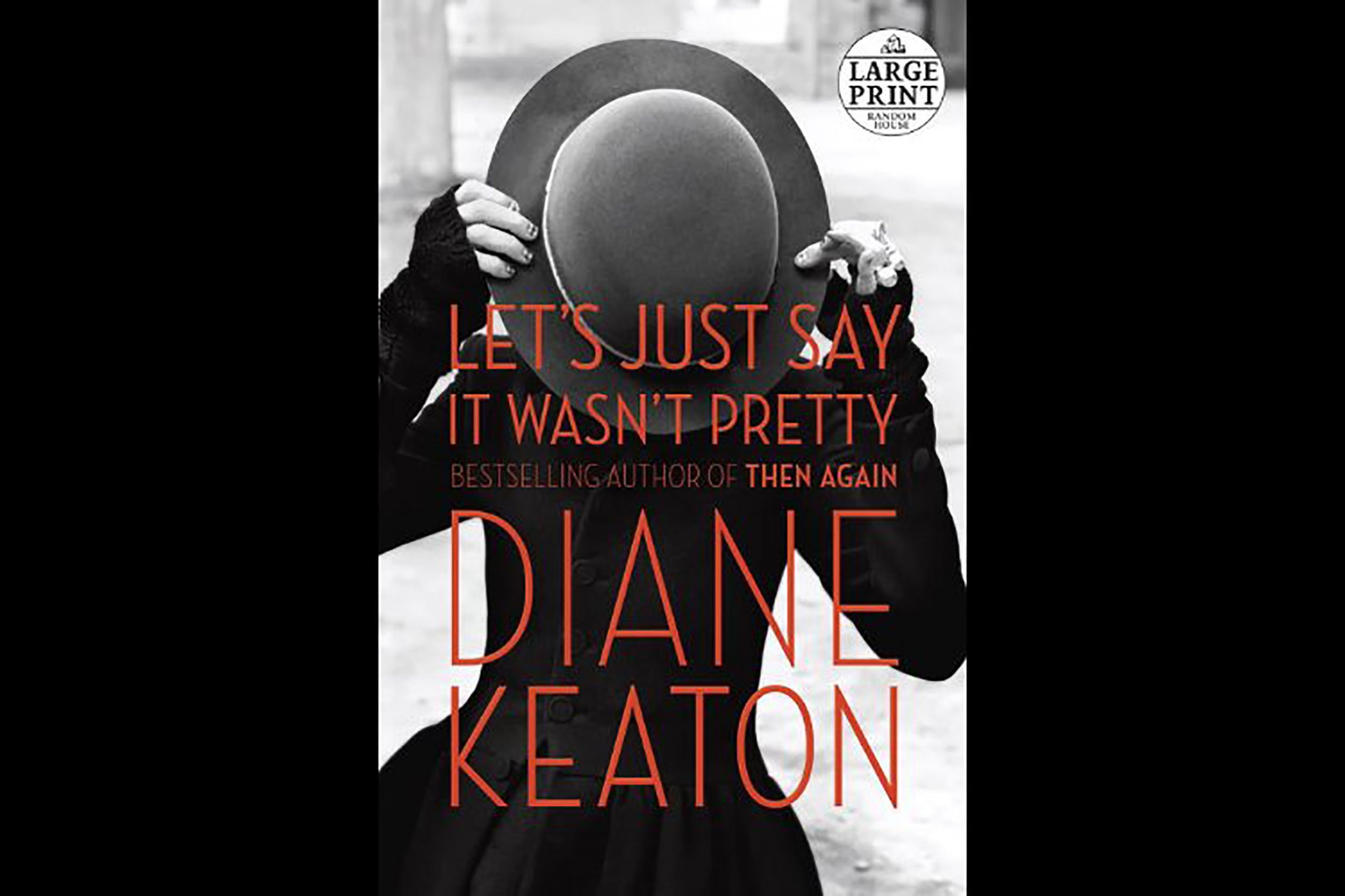 It would be easy to review Diane Keaton's latest book of autobiographical essays by cherry-picking the parts where she talks all about her famous flings. She is "full of love" for Woody Allen, full of passion for Al Pacino, full of intensity for Warren Beatty, and full of admiration for Jack Nicholson and his "magnificent" face. But that would fully miss the point.
The most intriguing character in Keaton's Let's Just Say It Wasn't Pretty isn't any of her past paramours, but Keaton herself, and those looking for a book full of gossipy Hollywood anecdotes would be better served at an airport newsstand. This is the story of a screen legend coming to terms with getting old and, at times, her own mortality. The 68-year-old actress—who has starred in cinema classics like The Godfather, The Godfather: Part II, Annie Hall, Reds and Manhattan - writes candidly and humorously about what it's like for an actress once known for her beauty to age gracefully.
For much of the book, Keaton leavens her vanity with a self-deprecating and wry sense of humor. In the second chapter, she describes all the silly tricks she tried as a kid to make her face look prettier, like using bobby pins to make her nose smaller or exercising her eyes to make them appear wider set apart. But she won't revert to similar tricks now that she's nearing 70. "You see, my face identifies who I am inside," Keaton writes. "It shows feelings I can't put into words. And that is a miracle, an extraordinarily ordinary miracle, one I'll think twice about before I change."
Keaton's self-awareness lends itself to a confident voice, even when discussing topics that might sound sappy if written by a less decisive author. "Every day, each and every one of us experiences a series of losses," writes Keaton. Trite? Quite possibly, but the riff on permanency and loss that follows (and somehow explains her obsession with remodeling homes) more than makes up for the lines straight out of a Hallmark card.
What would a Diane Keaton book be if it didn't discuss her predilection for turtlenecks? In the essay titled Turtlenecks and Ties, Bikinis and Bras, she considers her unique sartorial style while waiting for her daughter to try on bras in a Victoria's Secret changing room. If you're looking for in-depth bra commentary by an Academy Award-winner with an eccentric gender-bending style then this is an essay for you.
Keaton's writing, however, is not all chuckles and vestiary treatise. In the heavier parts of the book, the reader feels the depth that made Keaton more than just a comedic actress. "Most of us over sixty have come to the point where we recognize that our accomplishments are diddly-squat in the grand scheme of things," she writes. "I guess I have to admit that I'm in preparation for the incomprehensible end zone of life."
Behind the sterling movie credits and tomboyish wardrobe, we see a soulful and deep woman contemplating the narrative arc of her own life. So, while you might want to know who was better in the sack—Beatty, Pacino or Nicholson—you're missing the point.
Let's Just Say It Wasn't Pretty, by Diane Keaton, Random House, in stores now