Diane von Furstenberg on Five Strong Women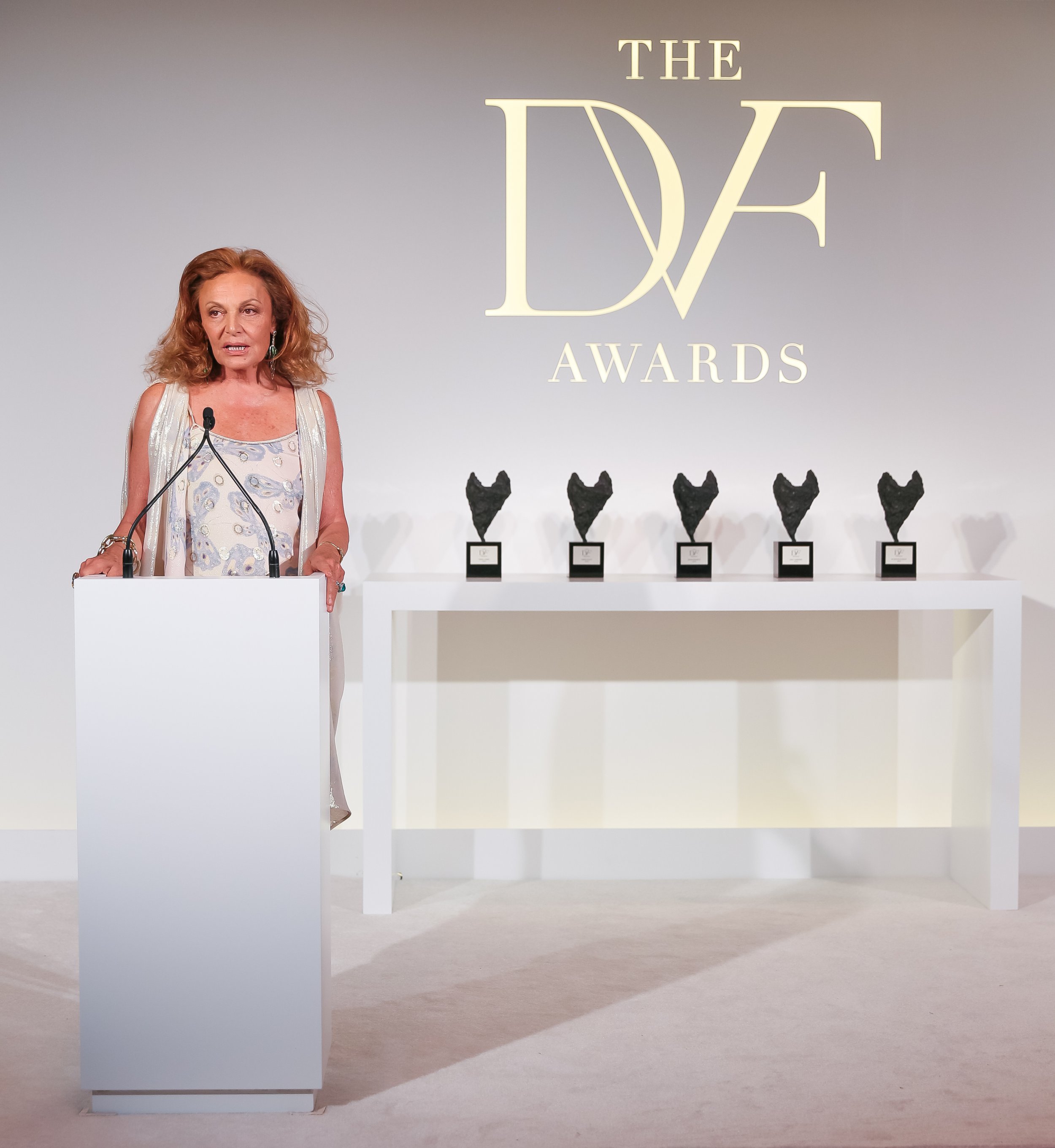 My mother always taught me that to be a woman is a privilege. And with that privilege comes a responsibility. Especially as women—and now more than ever—when we have a voice, we must use that voice to shine a light on other women. It is no longer enough to empower yourself, you must lift other women up along with you.
In 2010, with that mission in mind, The DVF Awards were created to recognize and support extraordinary women who are dedicated to transforming the lives of others; women who have had the courage to fight, the power to survive, and the leadership to inspire. This year, on April 6 , we will celebrate the 8 th Annual DVF Awards at the United Nations in New York City, as part of the Women in the World Conference.
It is my privilege to recognize five incredible women who have demonstrated leadership, strength and courage in their commitment to their causes.
Related: Ladies, you did it: Congratulations on surviving a total week from hell
Yoani Sanchez will receive The International Award for her work with 14ymedio, the first and only independent digital news outlet in Cuba. A blogger, journalist and a powerful voice for change, Yoani is pioneering a movement to establish a free press in Cuba and to make Cuba more free.
Baljeet Sandhu will receive The International Award for her work as the founding director of the Migrant & Refugee Children's Legal Unit (MiCLU), a specialist legal, policy and education hub protecting and promoting the right of young people displaced by war, fleeing abuse and violence and trafficked for the purposes of exploitation and slavery. Recognized as one of the U.K.'s leading experts on children's rights in the field of asylum and immigration law, Baljeet uses the law to create positive social change and achieve social justice.
American supermodel and entrepreneur Karlie Kloss will receive The Inspiration Award. In 2015, Karlie founded Kode with Klossy to engage, empower and prepare young women and girls to code. Karlie has also partnered with Momofuku Milk Bar on a vegan and gluten-free cookie line known as Klossies. Through FEED and the CFDA, sales from Klossies have provided over one million meals to those in need.
Chosen by popular vote, Louise Dubé will receive the People's Voice Award. Louise is the executive director of iCivics, the largest and most successful civic education resource in the country, with a goal of energizing children to get involved in their communities and the government.
The incomparable Jane Goodall will receive the Lifetime Leadership Award for her inspiring life-long dedication to changing the way we see the world. A world-renowned scientist, conservationist and U.N. Messenger of Peace, Dr. Goodall is perhaps best known for her groundbreaking work in primatology and as founder of The Jane Goodall institute. Today, she travels the world, giving speeches about the threats facing chimpanzees, other environmental crises and her reasons for hope. In her words, "Every individual matters. Every individual has a role to play. Every individual makes a difference."
But the thread that connects all of these women's stories is a desire to bring others along on their journey: Yoani envisions a Cuba that is more free; Baljeet lifts children out of the most dangerous circumstances; Karlie works to create opportunities for young girls; Louise teaches children to become defenders of democracy; and Dr. Goodall inspires others to recognize the impact they have on the world.
All of these women understand the importance of using their voice to shine a light on others. And I am so grateful for this opportunity to use my voice to shine a light on them.
Diane von Furstenberg is founder and co-chairman, Diane von Furstenberg.