Diane Von Furstenberg's New Creation: Hospital Gowns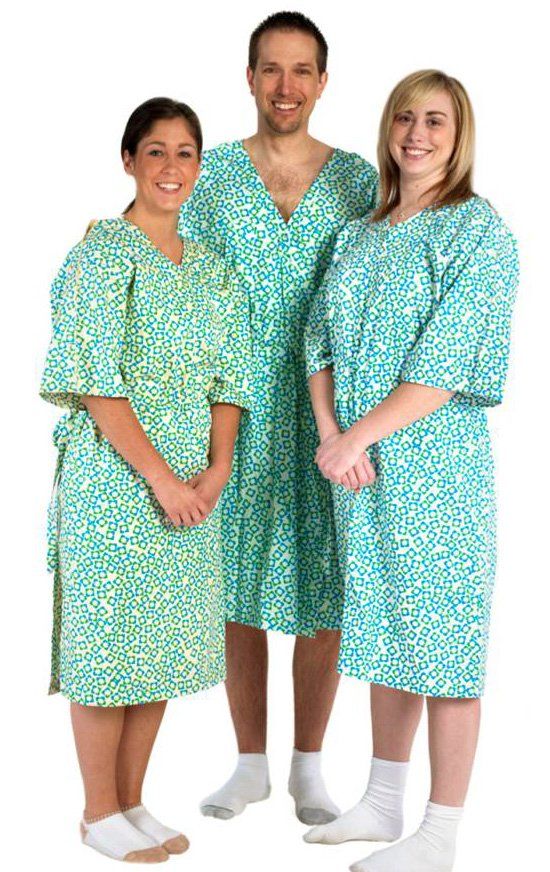 Going to the hospital just got a little more fashionable.
For the past several months, the Cleveland Clinic (in Cleveland) has been piloting a new prototype hospital-gown design it hopes will significantly improve patients' experiences with a garment that has been the, um, butt of jokes over decades, as well as the subject of countless cultural references.
"I've been a nurse for almost 30 years, and the gown leaves much to be desired," says Jeanne Ryan, who works at Cleveland Clinic and has led the redesign project for the past three years.
According to Ryan, the traditionally reviled "Johnny gown" most likely evolved from hospital sheets, whose fit is flattering to bed corners—and little else.
"Patients were just never comfortable," says Ryan. "They complained that it didn't cover enough, that they felt exposed, and people didn't like the way they looked. People have family and friends visit them in the hospital, and they want to look as nice as they can in that environment."
Ryan and her team were aided by internationally renowned designer Diane von Furstenberg, the 2005 recipient of a lifetime achievement award from the Council of Fashion Designers of America. Now serving as the council's president, von Furstenberg offered her design expertise to the clinic's efforts when she met its CEO, Toby Cosgrove, at a networking conference in 2007. The new design was unveiled at the 2010 Patient Experience Summit in Cleveland.
Attempts at redesigning hospital gowns are nothing new. In 1999 the Hackensack University Medical Center in New Jersey redid its gowns with the help of designer Nicole Miller. In 2004 the Maine Medical Center in Portland introduced a floor-length option to accommodate the requests of female Muslim patients, and in 2009 the Robert Wood Johnson Foundation offered $236,110 to the College of Textiles to work on designing, producing, and marketing a new style of gown. Recently, hospitals in the U.K. have also been reinterpreting the traditional model's backless, boxy design, and online sites like Assistwear.com market gowns and other hospital garments aimed at preserving dignity and self-expression with more modest cuts and a selection of patterns.
Despite all these developments, Ryan says, the Cleveland Clinic's design is the first to meet all of her patients' needs.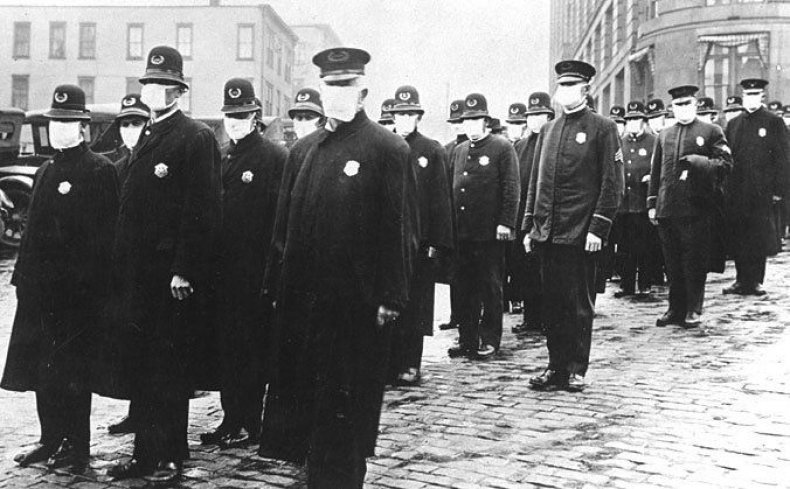 "One of the main points was a concern for both ambulatory and nonambulatory patients," she says. "When you are in bed the gown is very secure and closes completely. When you wear it as a robe it closes completely across your front. Skin integrity is a huge problem; you need to have an open back to keep [stationary] patients cleaned and comfortable. And in order to assess anything on the patient's back [with the old design] you had to completely disrobe the patients. It didn't work from a dignity or a care standpoint."
While unseemly and at times inconvenient, the Johnny gown is relatively cheap to produce, which is perhaps one of the reasons it has persisted in hospitals for so long. When designing their model (which costs roughly $9), the Cleveland team considered production costs, along with material and sizing concerns.
"We painstakingly chose the material, which isn't as easy as one would think to decide upon," says Ryan. "You need something heavy enough so it is not transparent. But patients' biggest complaint throughout the hospital is that they are too warm. So we wanted a light-enough weight so it is not transparent but comfortable enough that it can be worn in bed."
And what patients may lack in health, the new gown makes up for in style. The current model is a full-coverage, reversible design, incorporating the Cleveland Clinic's diamond logo into von Furstenberg's signature repetition pattern. Other changes include an elastic waistband, wrap-around closure, and a wide V-neck to accommodate chest monitoring and stethoscopes.
Most important, says Ryan, the gown is functional while preserving modesty: "Physicians can open the gown to expose the part they need to access without exposing the patient completely."
The latest prototype's pilot period, which began in May, has allowed Ryan and her team to receive feedback from patients that she characterizes as "by and large positive, with mixed feedback with the color. Men feel a little uncomfortable and feel it's slightly feminine, which is something that surprised me and we'll be addressing."