Dias Kadyrbayev, Friend to Boston Bomber, Sentenced to Six Years in Prison for Obstruction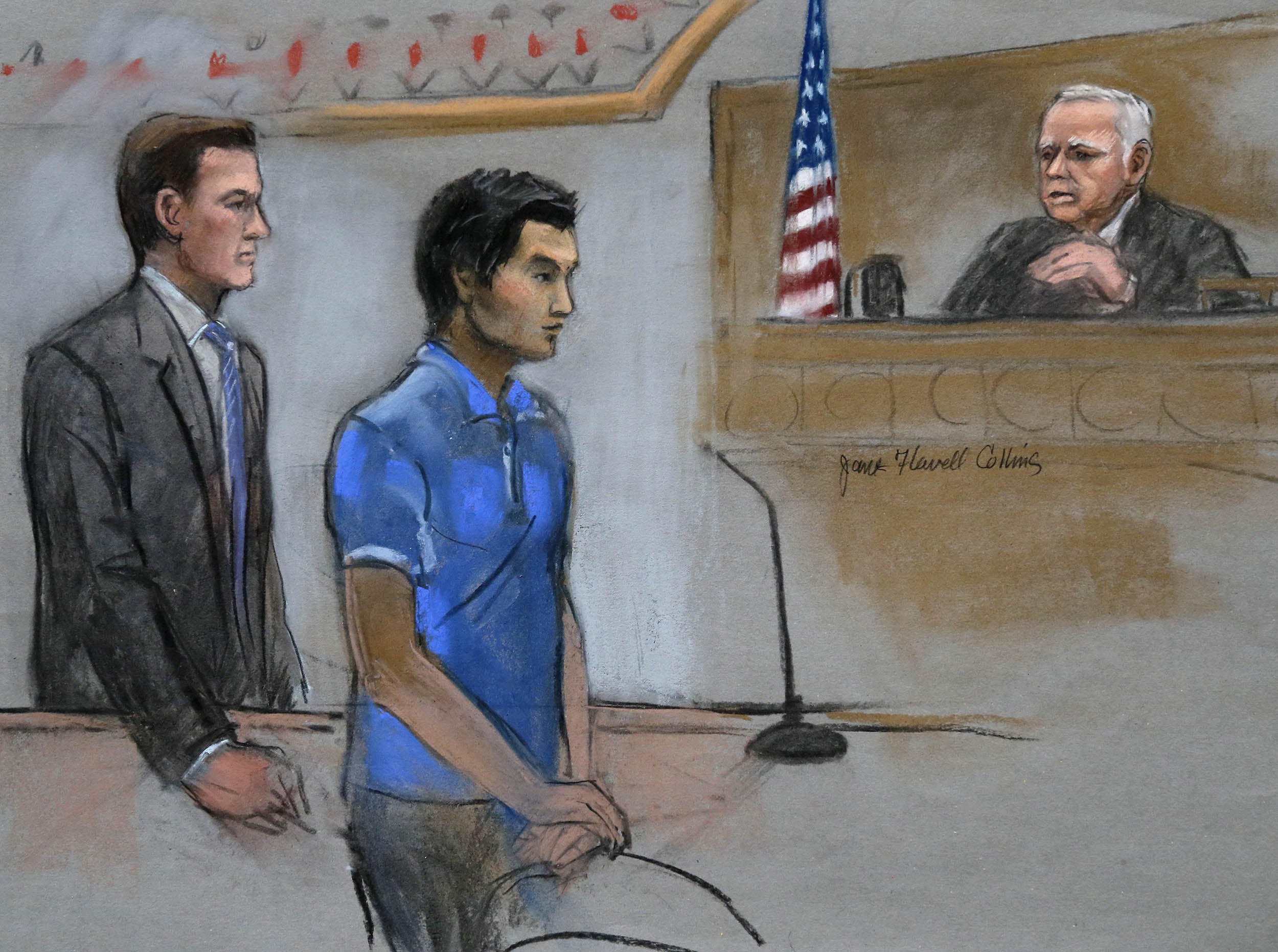 Dias Kadyrbayev, a college friend of Dzhokhar Tsarnaev, was sentenced to six years in prison and three years supervised release on Tuesday.
Kadyrbayev pled guilty to obstruction last year. Kadyrbayev tampered with Tsarnaev's backpack, throwing away valuable evidence against the Boston Bomber. As a result of his actions, an investigation team spent two days searching a landfill to locate Tsarnaev's backpack. When the backpack was located, it had been damaged, as had the contents inside.
Earlier this year, Tsarnaev was sentenced to death by a Massachusetts jury. He was found guilty of multiple counts of involvement in the 2013 Boston Marathon bombing that left three dead and dozens injured.
Kadyrbayev faced a maximum sentence of seven years in prison, as well as a fine of $125,000. His defense team argued he would be unable to pay the fine.
"I did it. I know my decisions were wrong. But I've grown up. I'm a different person," Kadyrbayev told the court before his sentencing. "I'm ashamed. My decisions impacted the victims and my family and I apologize for that."
After receiving his sentence, Kadyrbayev did not express any emotion. His time served will count towards his sentencing and he will be released in 2019.