Dick Cheney Bust Unveiled on Capitol Hill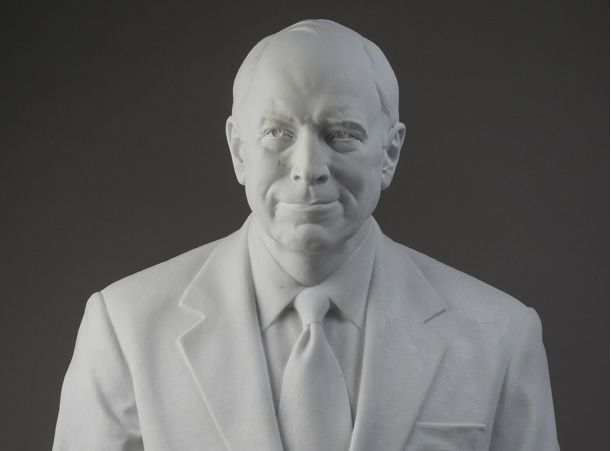 A marble bust of former Vice President Dick Cheney was unveiled on Capitol Hill on Thursday morning.
Cheney's wife, Lynne Cheney, formally unveiled the bust at the Capitol Visitor Center following remarks by former President George W. Bush and Vice President Joe Biden.
Cheney left office in 2008 with an approval rating of 13 percent. Cheney has suffered five heart attacks and nearly died in 2010. In 2006, Cheney briefly made headlines when he shot a fellow quail hunter. Both men called the shooting accidental.