Dick Cheney Says Granddaughter Thought 'Vice' Movie Portrayed Him As a 'Real Badass'
Former Vice President Dick Cheney's granddaughter saw the movie "Vice" and gave her grandpa feedback he considered to be an honest review: that he seemed like a "real badass."
Speaking at Beloit College in Wisconsin Thursday night, Cheney answered a student's question about whether he thought media portrayals would impact his legacy. The former vice president explained that he never saw the movie "Vice," a biographical comedy-drama focused on his work in Washington, D.C., but added that he got a glimpse into the film from his granddaughter.
When he asked the 18-year-old what she thought of the film, Cheney said his granddaughter responded, "Well it says you're a real badass and that's cool," the Milwaukee Journal Sentinel reported. For Cheney, his granddaughter's review of how the movie portrayed him was "as good a judgment as any."
"Vice" was released in 2018 and covers six decades of Cheney's life, including his role as the most powerful vice president in United States history. Although actor Christian Bale, who portrays Cheney, received universal praise, the film itself faced mixed reviews.
Some people loved the film and credited it for being a balanced portrayal of a divisive man. Others claimed it was too politically charged and even went as far as demonizing the entirety of America. Some claimed it humanized Cheney too much.
"I've always said that up until the last minute of the movie, I don't think Dick Cheney would have a problem with the movie. We were very honest and fair," director Adam McKay told Yahoo Entertainment.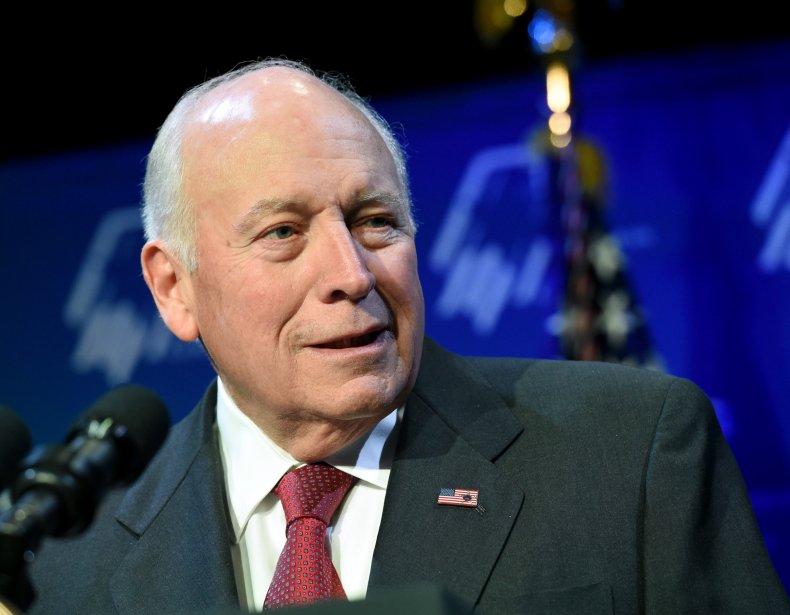 Despite his comment at Beloit about his granddaughter's review, Cheney hasn't publicly shared his thoughts on the film. McKay said Cheney wasn't involved in making. McKay told Deadline that he didn't even try to work with the Cheneys because he was confident they wouldn't support the film being made.
"You read his autobiography, and see that he keeps everything on lockdown. He doesn't say anything," McKay said.
While speaking at Beloit at the Young America's Foundation event, Cheney also fielded questions about politics. He criticized President Donald Trump for pulling troops out of northern Syria, according to the Milwaukee Journal Sentinel, and called the impeachment inquiry a "very serious proposition."
Cheney acknowledged there was no "fixed standard" and that "high crimes and misdemeanors" comes down to "whatever the House [of Representatives] says it is." However, he called for the House to have a formal vote to launch the inquiry, noting that it was important to "get it resolved."