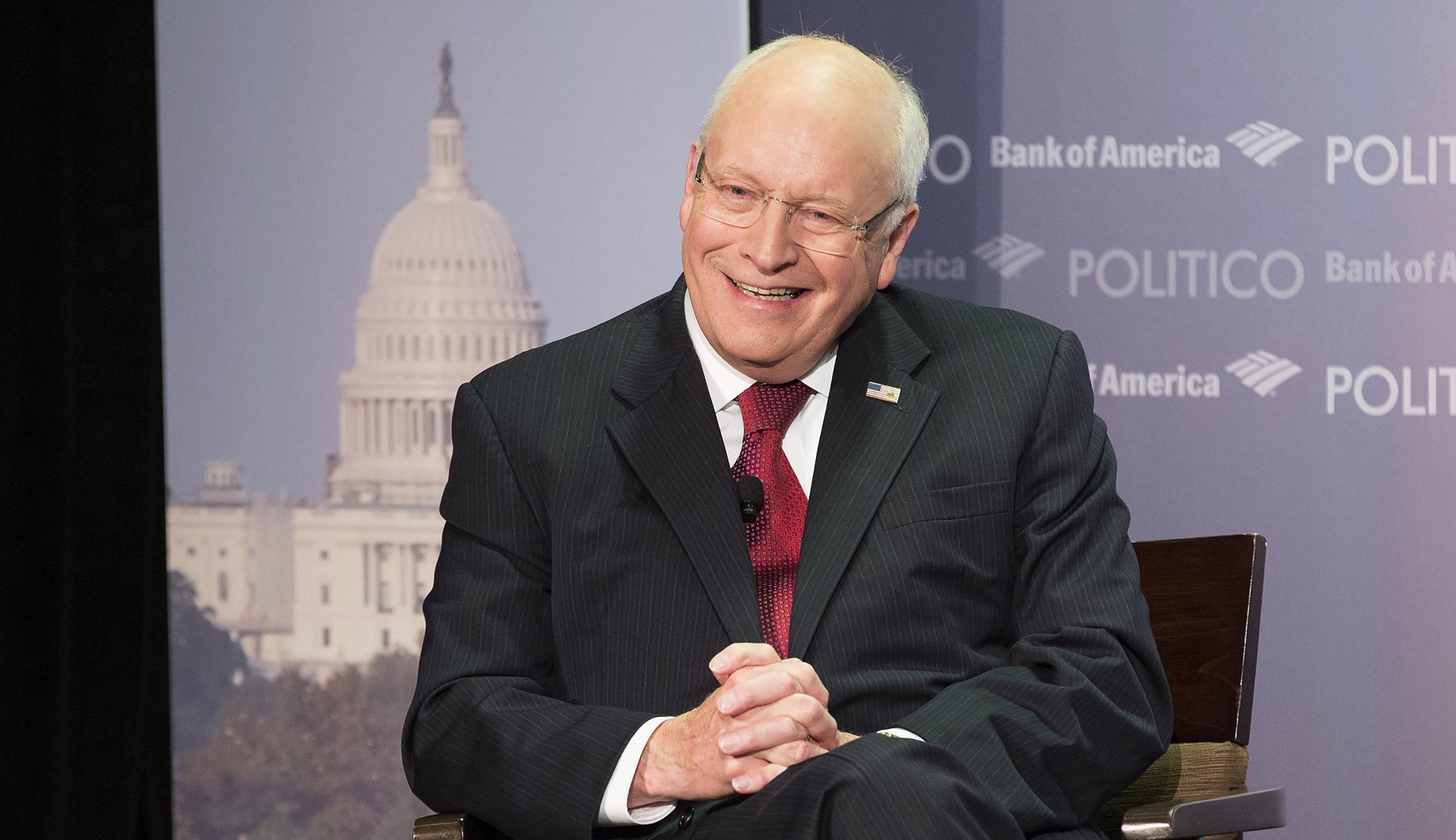 Recently, Ezra Klein wrote about the Iraq War,
The totality of the Bush administration's failure in Iraq is stunning. It is not simply that they failed to build the liberal democracy they wanted. It's that they ended up strengthening theocracies they feared.

And it's not simply that they failed to find the weapons of mass destruction that they worried could one day be passed onto terrorists. It's that a terrorist organization now controls a territory about the size of Belgium, raising the possibility that America's invasion and occupation inadvertently trained the fighters and created the vacuum that will lead to al Qaeda's successor organization. And all this cost us trillions of dollars and thousands of American lives.
But former Vice President Dick Cheney has no regrets. "I believed in it then," Cheney told Politico's Mike Allen. "I look back on it now, it was absolutely the right thing to do."
A majority of Americans—88 percent, according to a recent NBC/Wall Street Journal poll—disagree. CODEPINK, a grassroots anti-war organization famous for its members wearing bright pink T-shirts, were on hand for the Politico talk. Some even made it inside. According to Hiba Suleman, a law student at St. Louis University, who was seated next to one of the CODEPINK protesters,
"As soon as the talk began, protesters from Code Pink interrupted telling 'Dick Cheney is a war criminal!' The first protester, carrying a pink sign and a pair of handcuffs, nearly got to the stage before the secret service dragged her away. The second protester popped up with another pink sign and was winding her way through the tables when two Secret Service men grabbed her by the arms just as she got behind me. A short struggle as she continued to yell ('Dick Cheney should be arrested for war crimes' and the like) and they continued to drag her away. And I somehow got entangled in it as she got stuck in my chair, haha! That's how I got the selfie. :)"
The selfie in question:
Cheney also insisted that President Barack Obama should be spending more of the country's budget on defense instead of "highways and food stamps." In 2013, discretionary defense spending was $626 billion, or 3.8 percent of GDP, according to the Congressional Budget Office. For reference, that's more than China, Russia, Saudi Arabia, France, the U.K., Germany, Japan and India combined.
The Playbook Lunch wasn't all about Iraq. When asked what the GOP should do about global warming, Dick Cheney's wife Lynne said, "Nothing," insisting that global warming was a bogeyman conjured up by Democrats to destroy America's coal mining industry.