Dick Cheney's Cardiologist Finds Trump's Doctor Visit 'Worrisome,' Says 'Spontaneous Medical Exams' Are Uncommon
Former Vice President Dick Cheney's cardiologist says he is "skeptical" about White House claims that President Donald Trump's Saturday hospital visit was "routine."
Appearing in a CNN interview with anchor Brooke Baldwin, Dr. Jonathan Reiner says he has spoken with a source inside the White House, but their claim that Saturday's trip was a "routine" visit to Walter Reed National Military Medical Center that they had been "thinking about for a while" doesn't add up.
"There was no sophisticated testing done. It's a little bit unusual," said Reiner. "Almost everything that is usually done in a presidential physical like this, can be done in the White House at the White House medical unit. So, it doesn't really make a lot of sense why the president would travel up to Walter Reed on a Saturday afternoon for this kind of testing."
Reiner remains Cheney's heart doctor and has been credited with saving the former vice president's life. In 2013, he co-authored a book with Cheney titled Heart: An American Medical Odyssey. He said that he was involved in routine hospital visits with Cheney, but that they were planned "down to the minute" over the course of weeks.
"A spontaneous trip for a medical exam is distinctly uncommon, raising the question of whether there was something specifically at issue that required an evaluation on Saturday," said Reiner.
Reiner said Trump's team have denied that any type of urgent issue prompted the visit, claiming "my source at the White House says 'no.'" Despite this, he insisted that the visit did not make sense if it was actually routine, because the White House medical facilities are "very advanced." Reiner said that some of the primary reasons one might choose to go to a medical facility have more to do with the availability of advanced and complicated testing.
"You go to a hospital, like Walter Reed, for testing that is not available in the White House," said Reiner. "That would include things like CAT scans, a test like a stress test. Those kinds of very sophisticated and detailed procedures would often need to be done in a place like Walter Reed. A routine exam to draw some blood, just to just sort of check the president's height and weight can be done on the ground floor of the White House."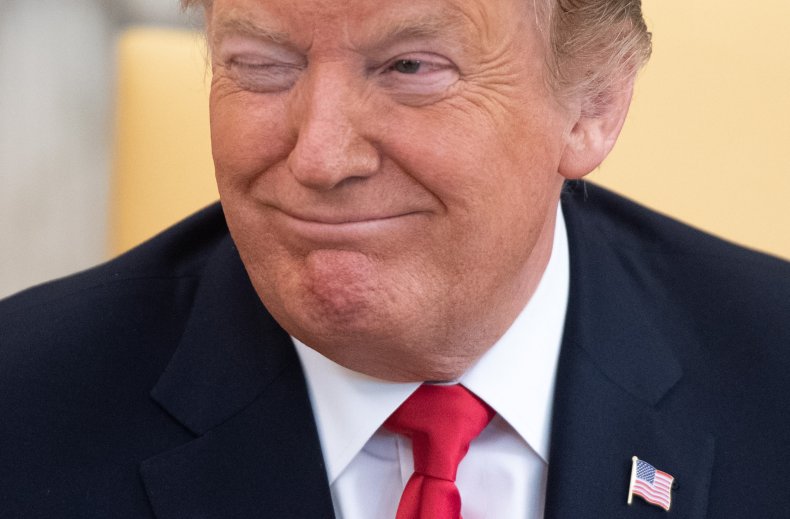 Baldwin asked if Reiner's source had mentioned any sort of advanced testing that might cause the president to go to Walter Reed. The source apparently said medical personnel drew "quite a bit of blood," but did not indicate any advanced testing was done.
Reiner claims "a lot of attention was paid to trying to downplay the events of Saturday afternoon" by the source. When Baldwin asked whether he was suspicious that a more serious medical issue could have prompted Trump's visit, he described his view as "skeptical."
"I think skeptical is the right word," he said. "Think about it this way, the president of the United States, who has access to multiple physicians on site, on Saturday afternoon goes unannounced to a medical center. It's worrisome. It's worrisome."
The doctor said that concern over Trump's unannounced visit is based mostly on the timing of the event and the reason for the visit, rather than the type of testing that might have been carried out.
"The question is less what did they do on Saturday afternoon," said Reiner. "The more important question is why was it done. Why did the president and his staff feel at 2:30 on a Saturday afternoon it was necessary to travel up to Walter Reed for an evaluation? So, it's concerning to me."
Reiner said that he feels that the public having clear knowledge about the health of presidential candidates "on both sides" is important as the 2020 election approaches. He hopes that more information about the visit will emerge in the next few days.
"This is important data It's concerning that there really hasn't been any transparency in what occurred on Saturday."