'Dickinson' Release Date, Cast, Trailer Plot: Everything You Need to Know About the Apple TV+ Show
Apple TV+ launches this November with a roster of nine original shows, which include new comedy Dickinson. Hailee Steinfeld leads the cast of the series as a young Emily Dickinson as she builds her voice as a poet while dealing with her matchmaking parents and her relationship with Death (played by Wiz Khalifa).
When is Dickinson out on Apple TV+?
The first set of episodes will be released at the launch of Apple TV+ on Friday, November 1. As Apple is doing with a number of its major shows on its streaming platform, it will release the first three episodes of Dickinson at once, with the remaining instalments airing weekly on the service.
According to Rolling Stone, there will be eight half-hour episodes, meaning the series will be released until early December on Apple TV+. However, the show's second season is already in production, meaning it should not be long until we get another run of episodes.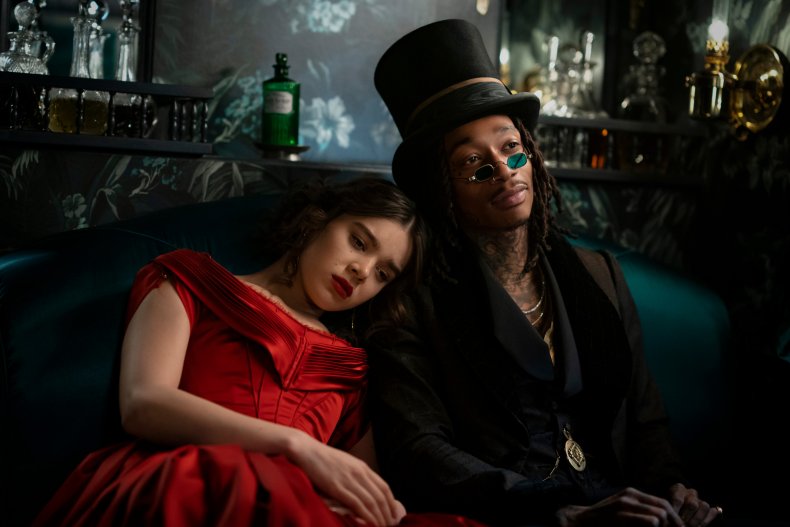 Who is in the cast of Dickinson?
Playing the poet, who has previously been played by actresses like Cynthia Nixon and Molly Shannon, is Pitch Perfect star Hailee Steinfeld, who brings a modern sensibility to the character in this comedy. Speaking to Wonderland about the role, she said: "Emily Dickinson had a sense of humor, so we're told, and I do feel like you can sense that in her writing. She had a wild outlook on things and she was different. I think we found within the first two episodes."
Playing Emily's parents are 30 Rock's Jane Krakowski and Halt and Catch Fire's Toby Huss, with Emily's siblings portrayed by newcomer Adrian Enscoe and Superior Donuts' Anna Baryshnikov.
In supporting roles are SNL alum John Mulaney as Walden author Henry David Thoreau, while hip-hop star Wiz Khalifa is Death, who, in Dickinson, is a close personal friend of Emily's.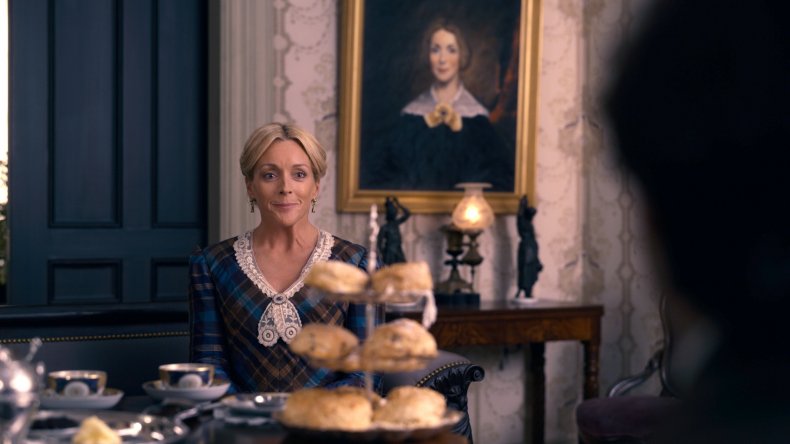 What will happen in Dickinson?
The official Apple synopsis for the show reads: "Dickinson is a half-hour comedy series that audaciously explores the constraints of society, gender and family from the perspective of rebellious young poet Emily Dickinson. Set in the 19th century, the series is a coming-of-age story that finds Emily to be the unexpected hero for our millennial generation."
The show mixes a period setting with a contemporary feeling, with the soundtrack containing songs by artists like Lizzo and the scripts containing some deliberately anachronistic phrasing like "psyched."
Creator Alena Smith told Entertainment Weekly: "She was a modern consciousness trapped in a pre-modern era. She had a lot of constraints on her, but within those constraints took the most agency that she could and rebelled in her own small way. That legacy of hers is still resonating with us today, and that's part of what the show is celebrating."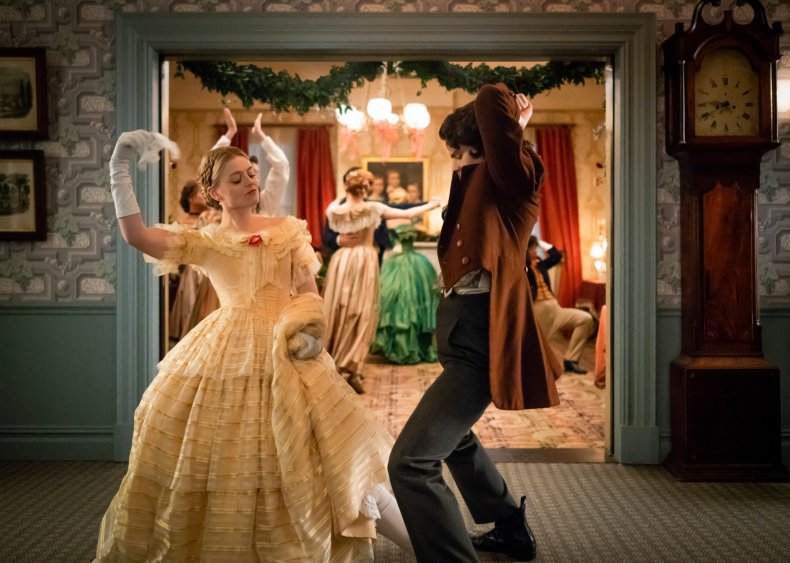 Is there a trailer for Dickinson?
The promos for the series give viewers their first glimpse of the tone of Dickinson. The first teaser, released in the summer, for example, features women twerking in their dresses and petticoats, while the longer trailer released in September sees Dickinson's famous line "Because I could not stop for Death – He kindly stopped for me" made literal as she gets in his phantom horse-drawn carriage.
Dickinson is released on Apple TV+ on November 1.