Dick's Sporting Goods Won't Be Selling Assault Rifles Anymore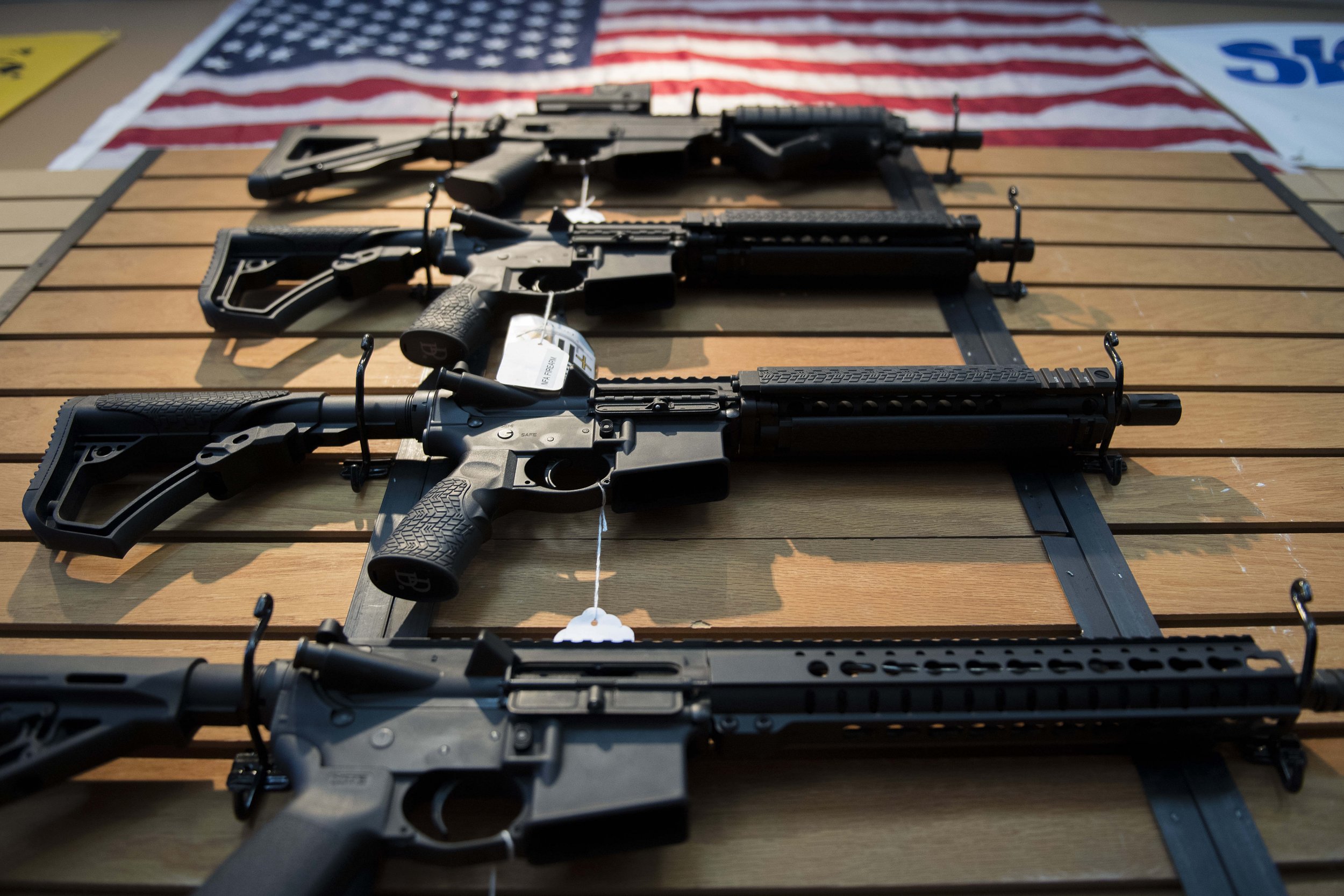 Dick's Sporting Goods, one of the U.S.'s largest retailers of sporting equipment, will no longer sell assault rifles.
The retailer also said it would no longer sell high-capacity magazines and would not sell guns to those under 21 years old.
The chain's CEO, Ed Stack, announced the changes in an open letter and in an appearance on Good Morning America on Wednesday.
"As we looked at what happened down in Parkland, [Florida,] we were so disturbed and saddened by what happened, we felt we really needed to do something," Stack told host George Stephanopoulos.
In the wake of the shooting at Marjory Stoneman Douglas High School in Parkland, Florida, on February 14, it emerged that alleged gunman Nikolas Cruz had purchased a firearm from Dick's.
Stack acknowledged that Cruz had purchased a shotgun at a Dick's outlet in November. Cruz is not accused of using this weapon in the shooting, but a AR-15 semi-automatic assault rifle.
"We did everything by the book, we did everything that the law required, and still he was able to buy a gun," Stack said.
"When we looked at that, we said, 'The systems that are in place across the board just aren't effective enough to keep us from selling someone a gun like that.'"
Of the decision to withdraw the sale of semi-automatic weapons, Stack said: "We know that this isn't going to make everyone happy, but when we take a look at what those kids and the parents and the heroes in the school, what they did, our view was if the kids can be brave enough to organize like this we can be brave enough to take these out of here," he said.
The Parkland shooting has renewed debate about gun legislation in the U.S., with a group of students from the school leading a campaign for tighter restrictions on the sale of firearms and increased access to treatment for people with mental health issues.
President Donald Trump has in the past week pledged to ban bump stock devices that can increase the firing rate of semi-automatic weapons. Trump also backed calls for some teachers to be armed with guns as a deterrent against mass shootings.