Some of the Latest Dictionary Entries: Dark Web, Revenge Porn and Agender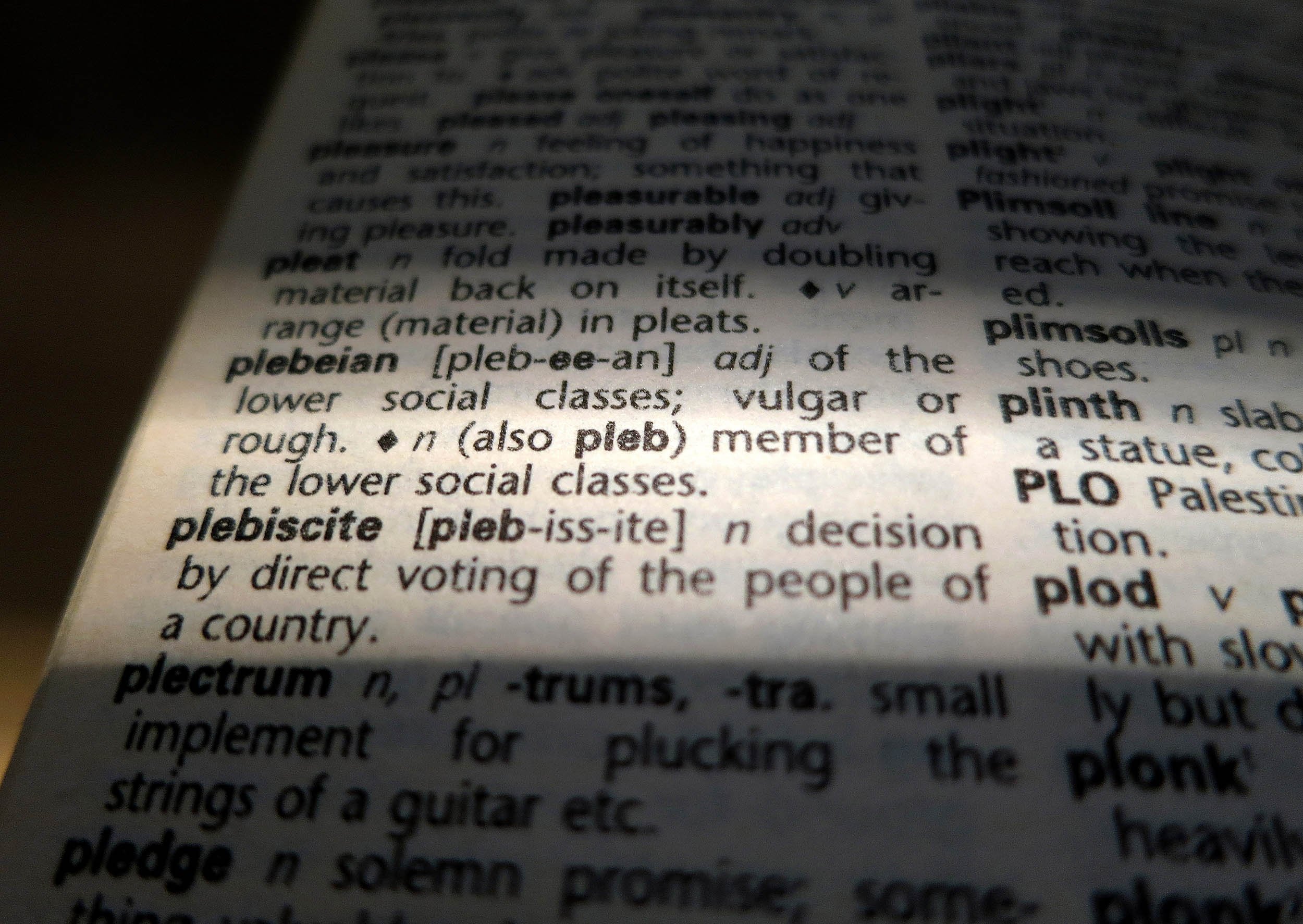 When online dictionary users see the "Did you mean" autocorrect message, it could mean they've simply misspelled a word. Often, however, it means the words they're searching for are so new that lexicographers (noun: the people who compile dictionaries) haven't caught on yet. The people behind Dictionary.com say they watch over those autocorrected entries, looking for new words or old ones that have taken on new cultural significance.
About four times a year, the dictionary attempts to play catch-up with a language that is constantly changing. Each update contains a few thousand entries. Among the latest additions: cybercrime, brogrammer, revenge porn and smartwatch.
"If you are a lexicographer working for Dictionary.com, you are constantly, as you go about the world, looking up [words] to see, do we have that?" says Jane Solomon, a senior content editor at the site. "There is never an end to the work of the lexicographer."
Solomon says there are no restrictions to the words they will consider. "As far as we're concerned, Dictionary.com is a very inclusive dictionary," she says. "We have slang, we have slurs, we have the most offensive words in English, but also as we add those very offensive words, we like to make sure that we give some context."
The new update includes words related to technology, gaming, cybercrime, pop culture and politics. There's a new meaning for basic ("characterized by predictable or unoriginal style, interests or behavior") and dark web ("the portion of the Internet that is intentionally hidden from search engines"). New additions also include politically charged terms such as microaggression ("a subtle but offensive comment or action directed at a minority or other nondominant group") and agender, bigender and gender-fluid.
"We think of updates to the dictionary not only as an opportunity to add slang words that people are confused about and that will grab headlines, but also add words that are really troubling people," says Rebekah Otto, director of content for the website.
Online dictionaries seem to be competing for the most relevant entries. Last year, Oxford Dictionaries added duck face, humblebrag, binge-watch and YOLO. (Dictionary.com has those last two.) Also last year, Merriam-Webster added hashtag, selfie and catfish. (Dictionary.com has those as well.)
Some phrases are still perhaps too new; on fleek didn't make the cut, though Solomon and Otto say it was up for consideration.