WWE Royal Rumble 2019 Predictions: Who We Think Will Win This Sunday
The Royal Rumble is one of the most unpredictable events in the WWE, and the 2019 pay-per-view is set to be one of the more memorable in recent history.
The road to either the Universal or WWE Championships at WrestleMania going to will be determined on Sunday, and the women's division can go a number of ways. Will Becky Lynch and Ronda Rousey both have titles heading into their rumored WrestleMania match? Will the belt be one someone else entirely? There's a lot of unknowns in the women's rumble and both championship matches.
If you want to know who is winning every match on Sunday, you're probably better off looking somewhere else. But if you want to humor us and check out how our wrestling "experts" predicted each Royal Rumble match, read on or check out the video here.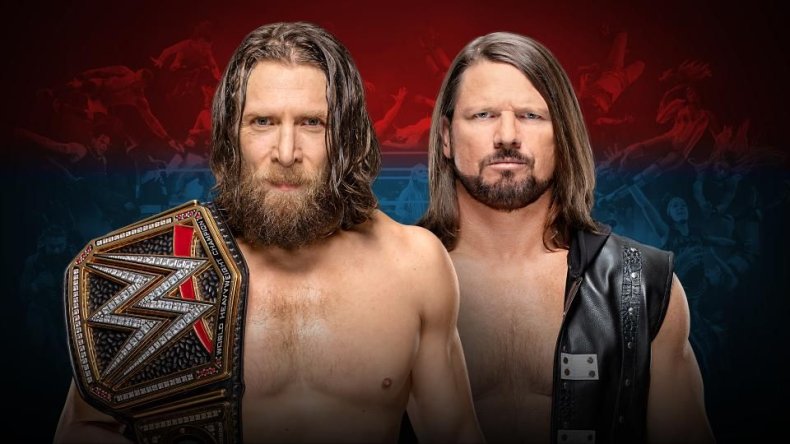 DANIEL BRYAN (c) VS AJ STYLES - WWE CHAMPIONSHIP MATCH
Starting off with a match that the NewsGeek wrestling crew feel is an easy one to predict. All four men feel Daniel Bryan will retain his title so AJ Styles can go take a break from WWE and spend more time with Wendy.
The question then becomes who will D. Bry face heading into WrestleMania?
Bob - Bryan
Phil - Bryan
Rocco - Bryan
Mo - Bryan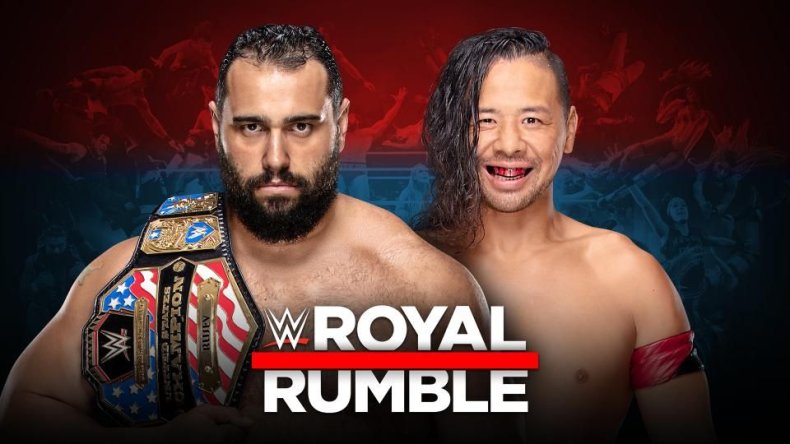 RUSEV (c) VS SHINSUKE NAKAMURA - U.S. CHAMPIONSHIP MATCH
It's a shame that this feud was DOA and is relegated to the pre-show (where Rusev seems to always appear in.) Regardless, we all believe Rusev will wretain his title because he just won it and Shinsuke needs to do something else.
Bob - Rusev
Phil - Rusev
Rocco - Rusev
Mo - Rusev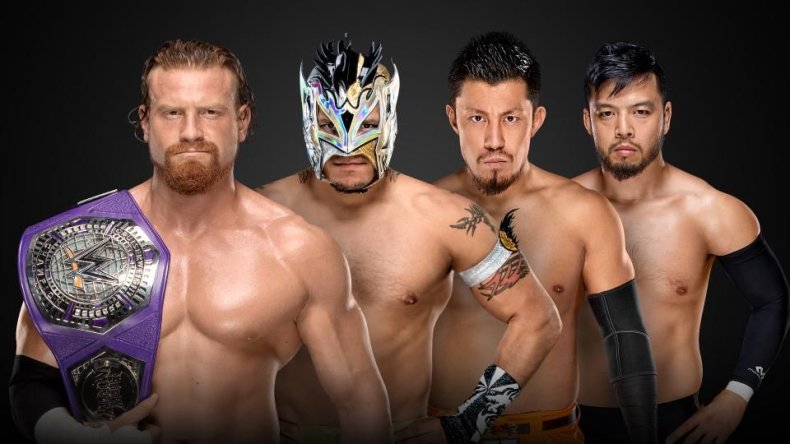 BUDDY MURPHY (c) VS AKIRA TOZAWA VS KALISTO VS HIDEO ITAMI - CRUISERWEIGHT CHAMPIONSHIP MATCH
While we don't agree on one competitor, we all feel only two of the four participants can realistically win. Phil and Rocco believe Murphy will retain his title because he's great and the division benefits from the top heel being as dominant as he is.
Bob and Mo feel it's Itami's time to become top heel, especially since Murphy doesn't need to be pinned to lose the belt.
Bob - Itami
Phil - Murphy
Rocco - Murphy
Mo - Itami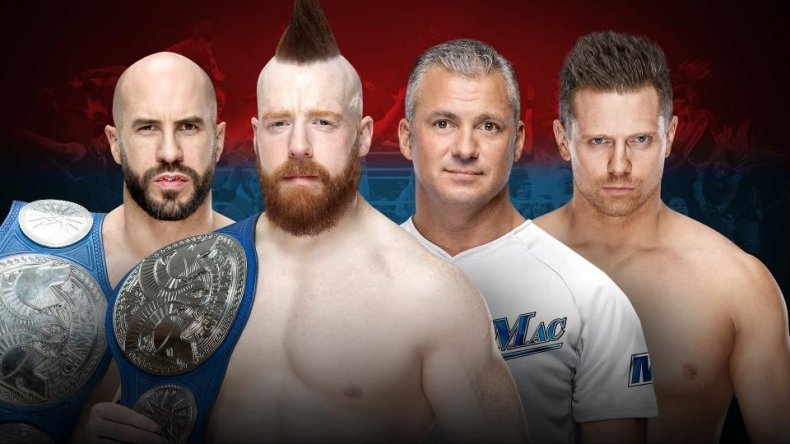 THE BAR (c) VS SHANE MCMAHON/THE MIZ - SMACKDOWN TAG TEAM CHAMPIONSHIP MATCH
This is a toss up because WWE can have Miz and Shane get demolished to prep the breakup of this thrown together team, or they can pull the trigger on new champs.
Bob and Rocco believe The Bar will continue to dominate Shane and Miz, but Phil and Mo feel the opposite. I mean, The Bar did lose to Braun and Nicholas last year.
Bob - The Bar
Phil - Shane/Miz
Rocco - The Bar
Mo - Shane/Miz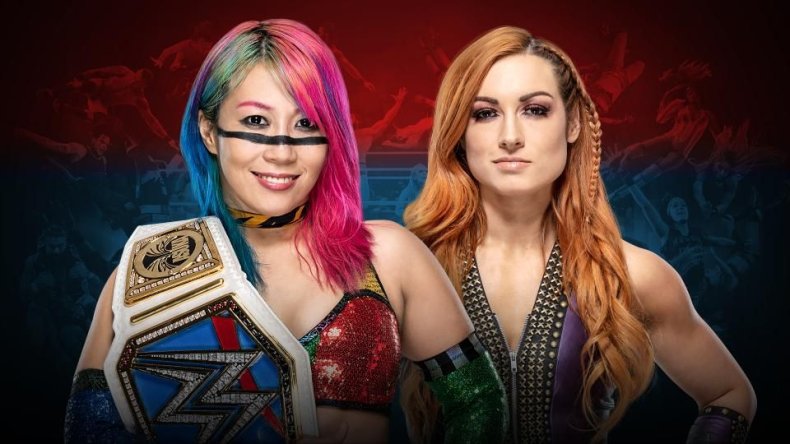 ASUKA (c) VS BECKY LYNCH - SMACKDOWN WOMEN'S CHAMPIONSHIP MATCH
Mo believes Becky is winning her title back at the Royal Rumble because, as you'll see later, his Royal Rumble winner will throw a wrench in WWE's reported plans.
Everyone else doesn't see it going down that way with Phil believing Asuka will simply retain it because some sort of shenanigans will happen in the match, whether someone will interfere and cause a disqualification.
Bob - Asuka
Phil - Asuka (retaining)
Rocco - Asuka
Mo - Becky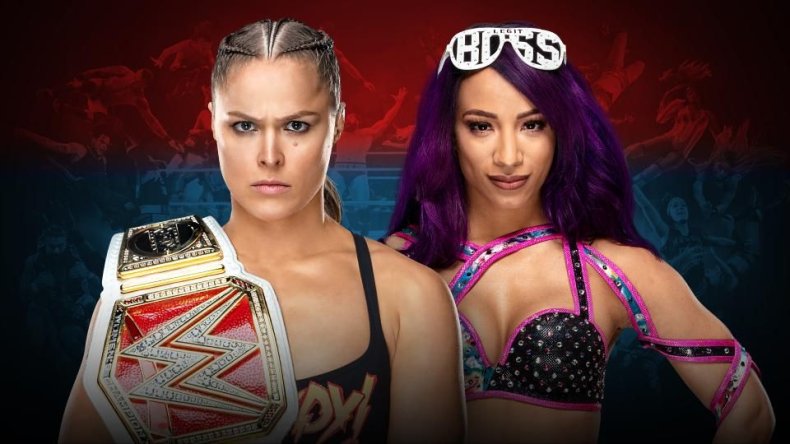 RONDA ROUSEY (c) VS SASHA BANKS - RAW WOMEN'S CHAMPIONSHIP MATCH
It doesn't seem like Rousey is going to lose any time soon, especially if her reported exit from the company is coming in April. Ronda is retaining the title and we all believe that's how this match will go down.
Bob - Rousey
Phil - Rousey
Rocco - Rousey
Mo - Rousey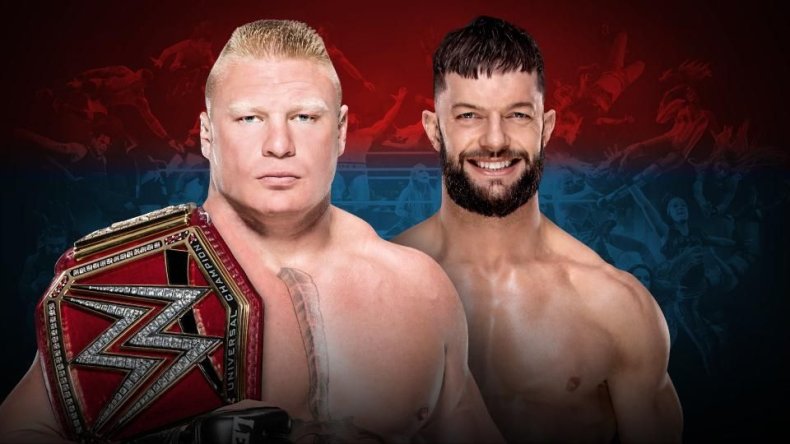 BROCK LESNAR (c) VS FINN BALOR - UNIVERSAL CHAMPIONSHIP MATCH
Surprisingly, the team is split on the Universal championship match.Bob and Phil believe Lesnar is taking that red belt into WrestleMania 35, but Rocco and Mo are going with their hearts and picked Finn.
Bob - Lesnar
Phil - Lesnar
Rocco - Finn
Mo - Finn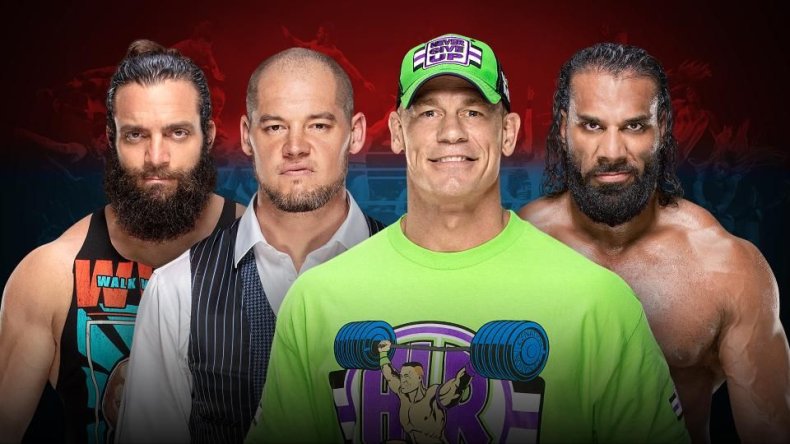 MENS ROYAL RUMBLE MATCH
With 30 people in the Rumble, it's not surprising that the team picked four different wrestlers to win. What is surprising is who Rocco chose to win.
Rocco is firmly behind Samoa Joe getting a massive push, while Bob feels Braun Strowman will get his match with Brock Lesnar after getting it stripped from him earlier this month. Phil feels Seth Rollins is the only logical opponent for Lesnar at 'Mania while Mo believes it's McIntyre versus Finn Balor to further establish Finn as a true giant killer.
Bob - Strowman
Phil - Rollins
Rocco - Samoa Joe
Mo - Drew McIntyre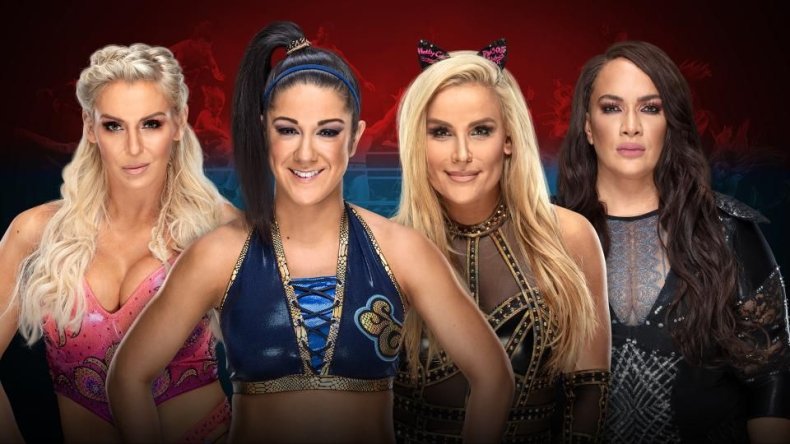 WOMENS ROYAL RUMBLE MATCH
And now we've come to the women's rumble match. The winner of this match will likely main event WrestleMania 35 against Ronda Rousey, and Bob, Phil and Rocco believe Becky will enter the Rumble even after losing to Asuka.
Mo, on the other hand, believes Banks will pull double duty to get a title shot at 'Mania.
Bob - Becky
Phil - Becky
Rocco - Becky
Mo - Banks
Who do you think will win each match? How crazy is Rocco for picking Samoa Joe? Let us know in the comments section below.