Did Alabama or Ohio State Deserve the Last College Football Playoff Spot?
Why did Alabama make the College Football Playoff at the expense of Ohio State?
Like the meaning of life or the existence of an omniscient God, it's an ineluctable question that we are almost certainly never going to know the full answer to.
There are things we know for sure. For instance, that the Buckeyes made the Selection Committee's job a lot harder than it would have wished by knocking off previously unbeaten Wisconsin on Saturday in the Big Ten Championship Game. That Nick Saban and Urban Meyer lobbied, hard, for their teams. That the Crimson Tide had just one loss on the season, against rival Auburn in the last week of regular play. That the selection of the Tide on Sunday caused Kirk Herbstreit, ESPN 's college football analyst and a former Buckeyes quarterback, to leave his seat on set.
"I got up and walked off. And I think symbolic of what if you're watching this and you're just a college football fan," Herbstreit said. "We all said, 'Well, I think it should be Alabama, but it's gonna be Ohio State. They're gonna do the politically correct thing.' Committee just made a statement." On a weekend of wild emotions—Ohio native LeBron James could be heard shouting over Dwyane Wade in the Cavaliers' locker room during the Buckeyes' win over the Badgers—maybe Herbstreit's gesture summed up the craziness best of all.
There are things we know less surely, too, which is part of the fun and agony. Like that idea, heading into the weekend, that a Georgia win over Auburn would devalue the Tide's single loss. But the Bulldogs handled the Tigers in the SEC title game and that didn't, in the end, seem to matter to the Committee. Or how heavily the Buckeyes' eye-opening loss to Iowa affected the final decision.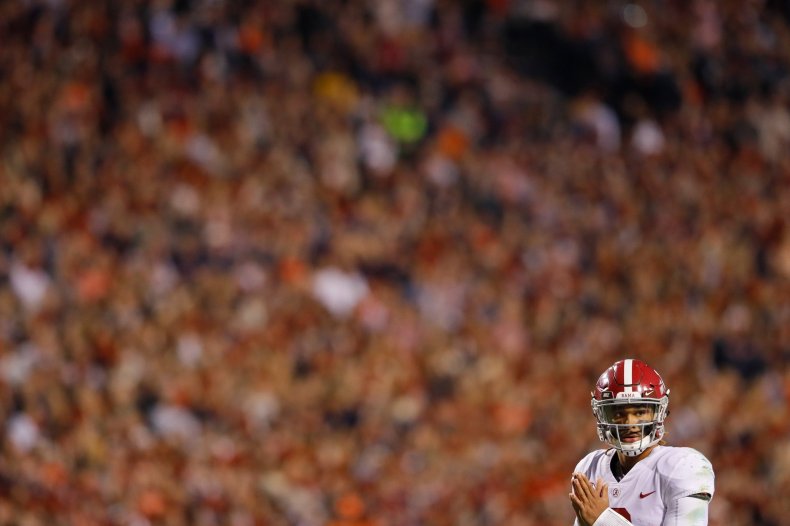 And, oh, yes, we know the words, if not the innermost thoughts, of the Selection Committee. "The selection committee just favored Alabama's full body of work over Ohio State, and it was consistent over the course of the year, as we saw Alabama play week in and week out," Kirby Hocutt, the Committee chairman, told Rece Davis of ESPN after the semifinals were announced. "Our rankings showed each and every week the selection committee believed Alabama was the better football team."
Surest of all, we know that the Buckeyes are headed to the Cotton Bowl to play USC. That for the first time ever, two teams from the same conference will contest the Playoff. That Alabama is going to the Sugar Bowl to play Clemson on January 1. And that the rancor, and debate, and conjecture, will continue well into the new year.