Did Anton Leave the Villa? Here's Why He was Missing from 'Love Island' Wednesday Night
Some Love Island viewers were concerned that Anton Danyluk may have left the villa after noticing he was missing from Wednesday night's episode. Those who spotted his absence were correct: Anton did briefly leave the villa, but not because he was headed, home, though.
Anton was out of the villa for Wednesday's episode due to illness, iTV confirmed to Digital Spy. A Spokesperson for the channel explained what happened: "After feeling unwell during the day, Anton spent the night away from the villa and is subsequently missing from tonight's episode. He has since returned to the villa."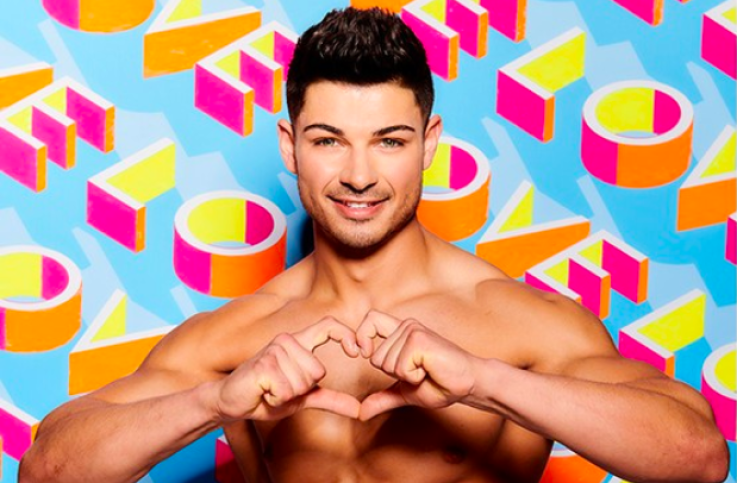 The show's narration also joked of Anton's absence. "We sent him to Juan Juan the Medical Man, who gave him two weeks to live... before we send him off from the villa back to Scotland. Get well soon, big man!"
Many viewers didn't feel the show was the same without Anton, and some questioned why his illness wasn't a bigger topic of conversation for those still in the Villa.
Anton has been on the show since the first days, and has found it difficult to find a steady relationship. In many cases, Anton has been seen as the friend, and has used multiple occasions to help his female friends in the villa find love. Now, though, Anton seems to be happy with a newer Islander, Belle, though the pair recently welcomed drama to their relationship.
In a challenged, Anton kissed his longtime friend Anna, which upset Belle. "I don't care if it [was] a challenge. I don't find that funny," she explained to him, as reported by Cosmopolitan. "You don't think you've done anything wrong? Then there's a problem. All you care about is what other people think of you. It's getting tedious now. You've mugged me off. You've embarrassed me. You've made me feel like s***. I've cried in front of you, and you've not even said, 'Are you OK?'"
Anton and Belle seem to have picked up the pieces after their argument, and are one of the stronger couples in the house, beside Molly-Mae and Tommy and now, Maura and Curtis. The shifts between couples, and quick relationships speaks to how fast things can change in the villa, from loved islanders going home, to new sparks flying in only days.
Did Anton Leave the Villa? Here's Why He was Missing from 'Love Island' Wednesday Night | Culture