How Bernie Sanders' Ideas Are Winning in the Trump Era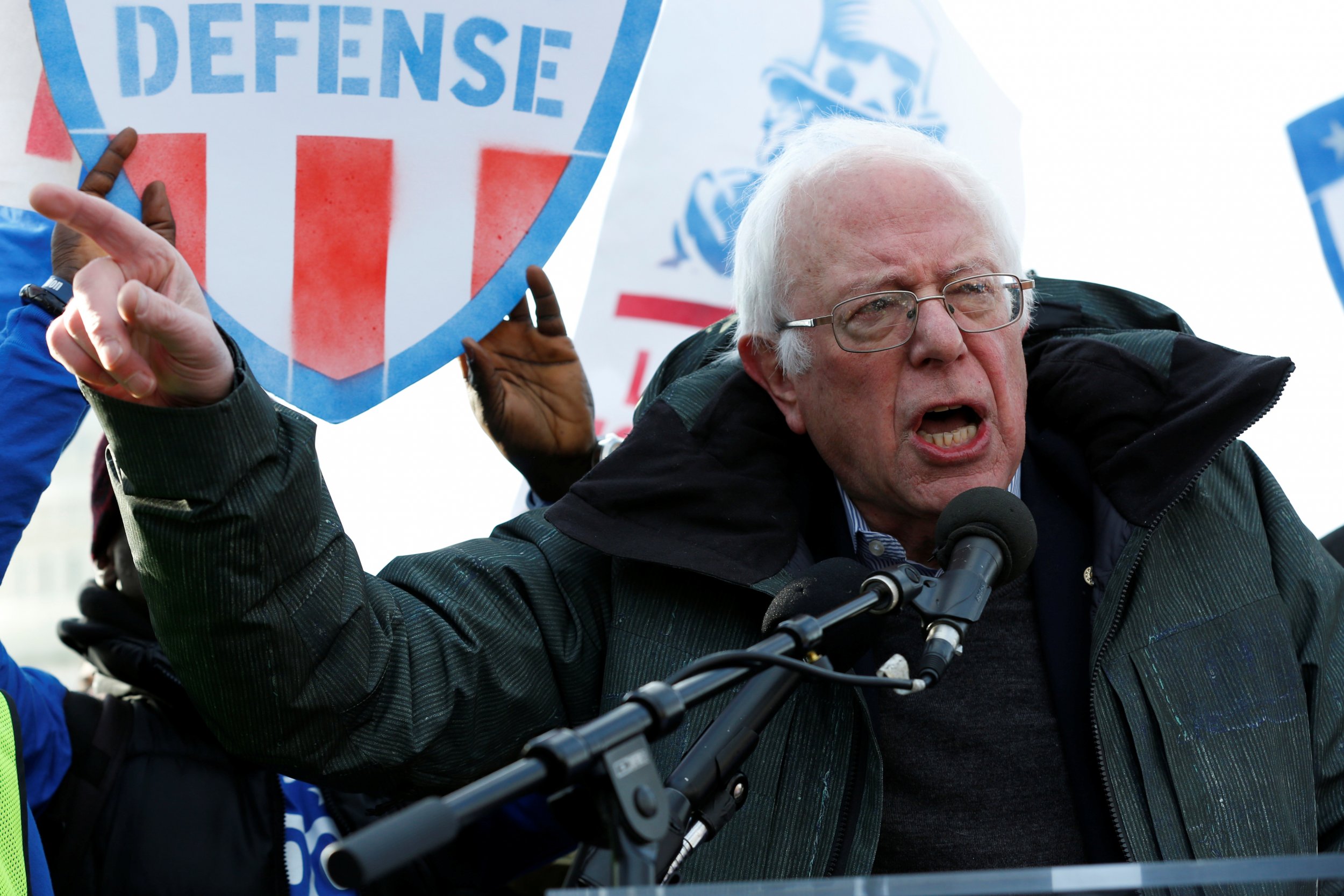 Vermont Sen. Bernie Sanders failed in his bid for the presidency—but his ideas are increasingly popular.
Recent polls have shown that progressive ideas are catching on, largely as a function of organized opposition to President Donald Trump's policies. Half of Americans now believe in climate change and are concerned about it, Gallup found this week. This, as President Trump walked back Tuesday environmental regulations put forth by former President Barack Obama.
A plurality of respondents, 48 percent, was against the Keystone XL pipeline, Pew Research Center found. Just a few years ago some 60 percent of the public supported the pipeline and less than half the country was concerned about global warming.
Sanders, the Vermont independent who lost in the primaries to eventual Democratic nominee Hillary Clinton, was both a fierce advocate for fighting climate change and battling against the Keystone pipeline, which the senator slammed after Trump signed an order pushing its construction forward.
And in the wake of the failure last week of the GOP's Obamacare replacement, the American Health Care Act (AHCA), sometimes dubbed "Trumpcare," a push immediately began on the left for a single-payer health care system, which has long been the preferred outcome for progressives.
Just after the AHCA failed, Sanders indicated he planned to put forth legislation creating a single-payer system. He admitted it would probably not pass Congress but added, "it is a common sense proposal, and I think once the American people understand it, we can go forward with it." New York Times op-ed writer David Leonhardt wrote that after the AHCA didn't pass, Republicans have two choices: stick with Obamacare or gradually move toward a system resembling single-payer, and that it seemed things were heading toward the latter.
At the very least, amid the battle over whether the GOP should replace Obamacare, support for the Democratic bill ticked up to 49 percent.
A Fox News poll in mid-March, meanwhile, found 61 percent of registered voters had a favorable view of Sanders, compared with just 44 percent for Trump. The president's approval rating, meanwhile, fell to just 36 percent, according to the latest poll from Gallup this week.