Did Casey Anthony Kill Caylee? 10 Years Later, Here's What We Know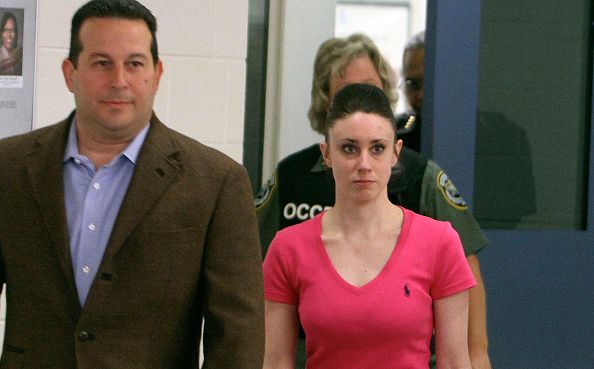 It's been almost a decade since 2-year-old Caylee Anthony disappeared, after having been last seen with her mother, Casey Anthony.
She called 911 in July 2008 and told investigators her daughter had been kidnaped by her nanny, a woman that her family had never seen before. Casey Anthony was eventually accused of murdering Caylee after her remains were found in a blanket inside a trash bag in a wooded area near the family's home in Orlando, Florida.
Casey Anthony's trial dominated cable news. She was acquitted in 2011, which sparked outrage among many who followed the case. Ten years later, it is still unclear as to exactly what happened. A decade after Caylee's death, what is known about Casey Anthony?
Casey Anthony still does not know what happened to her child.
"The most hated woman in America" told the Associated Press in March that she still doesn't know what happened to her daughter. Caylee had been missing for a month before she called the authorities.
"I'm still not even certain as I stand here today about what happened," Anthony, 30, told the AP.
She is currently fighting a lawsuit.
Casey Anthony filed a motion in U.S. Bankruptcy Court in December to dismiss a defamation lawsuit brought by Roy Kronk, the former Orange County meter reader who found her daughter's remains, News 6 Orlando reported.
Kronk sued Anthony in 2011, shortly after she was acquitted for Caylee's death, claiming that she ordered her lawyers to make defamatory and false statements that connected him to the child's death.
Judge thinks she accidentally killed Caylee.
Former Orange County Judge Belvin Perry spoke out in February about the case and told WFTV9 Orlando that he doesn't believe Anthony intentionally killed her daughter.
"The most logical thing that happened," he said, "was that she tried to knock her daughter out by the use of chloroform and gave her too much of chloroform, which caused her daughter to die."
She 'shut out' her child's death.
One of Anthony's trial attorneys, Cheney Mason, told LawNewz in February that Anthony blocked out parts of her own life surrounding the toddler's death.
"I believe that Casey's mind, in some dimension, I guess the common word would say 'snapped.'" Mason told LawNewz. "She didn't go sniveling crazy by any means, but blackout—completely a blackout—of what went on and what happened."
Mason, alongside lead attorney Jose Baez, claimed that Anthony would just shut down when grieving about her daughter's death.
"[Anthony] grieved and comprehended differently than anyone else," Mason said. "She went into what I call 'Casey World.' She shut it out. She didn't know what she was doing or what she was saying," he continued.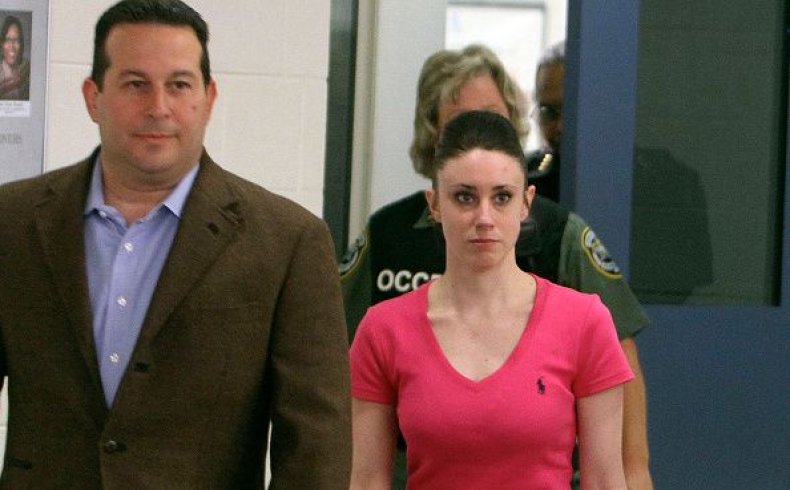 Her parents believe her to be mentally ill.
Cindy and George Anthony told Chris Hansen on an episode of Crime Watch Daily in October that they believe their daughter is mentally ill. Anthony's mother has said her daughter suffers from seizures and doesn't always remember what happens during them.
The 31-year-old's relationship with her parents has been strained since the trial. Cindy says she speaks to her daughter from time to time, but George has had no relationship with his daughter since her defense team accused him of molesting Casey. He denied the claims during his testimony.