Did the Cavs Bench Tristan Thompson Because He Allegedly Cheated on Pregnant Girlfriend Khloé Kardashian?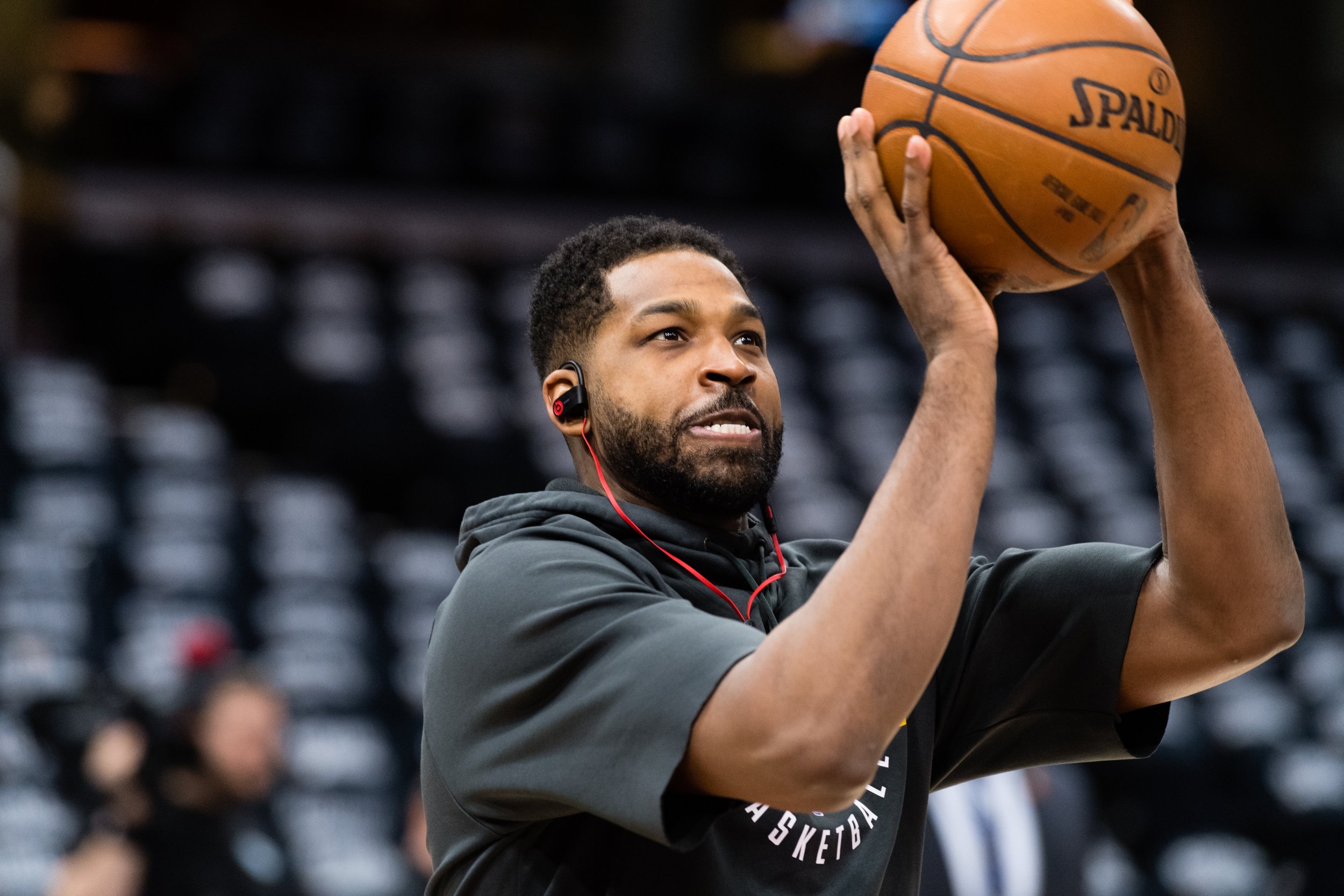 The Cleveland Cavaliers levelled the series against the Indiana Pacers on Wednesday night, but Tristan Thompson did not see a minute of the action.
The 27-year-old remained on the bench throughout the game, as LeBron James' 46 points guided the Cavs to a much-needed 100-97 win, with the series now heading to Indiana at 1-1.
Three days earlier, things had not gone much better for Thompson, who was on the court was barely two minutes as the Cleveland lost Game One. Cavs head coach Tyronn Lue's decision to marginalize Thompson in the first two games of the series was surprising given the fourth overall pick of the 2011 draft averaged 20.2 minutes per game this season—which, however, represented the shortest playing time he's averaged since arriving in the NBA.
Thompson's spell on the sidelines comes after a turbulent couple of days for the former Texas student, who has been accused of being unfaithful to Khloé Kardashian, his girlfriend and mother of his newborn daughter, True.
Kardashian announced the arrival of the baby on Monday, just days after the Cavs power forward had been photographed with a brunette woman in a bar in New York City, while Kardashian was in Cleveland, awaiting the birth of their daughter.
A day after the incident, on April 11, Thompson was booed during the Cavs' last regular season game—on home court against the New York Knicks—as some fans displayed signs supporting his girlfriend.
Rumours of a rift between the couple were fuelled by speculations that Kardashian and Thompson do not live in his house in Cleveland. According to sources quoted by People, the duo live separately and while Thompson regularly visits his daughter, the couple have minimal interaction and the reality TV star is "desperate to return to Los Angeles" to be with her family.
The Cavs take on the Pacers in Indianapolis in Game Three on their first-round series and it remains to be seen whether Thompson will feature.
The power forward played all 18 playoffs games last year, as the Cavs reached a third consecutive NBA Final but failed to defend the title and lost in six games to the Golden State Warriors.