Did Former Disney Princess Rachel Buffett Commit Murder? New Podcast 'SLEUTH' Investigates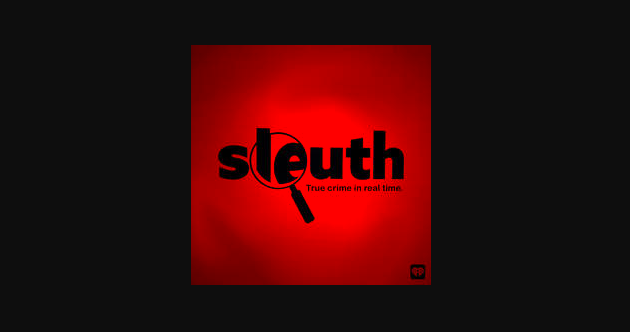 Did a former Disney princess get away with murder? SLEUTH, a new iHeartRadio Original true crime podcast, will explore the murders of college students Sam Herr and Julie Kibuishi. The pair was murdered in 2010 and Daniel Wozniak sits on death row for their killings.
Wozniak lured the first victim, Herr, into the attic of a theatre where he was performing that night. Wozniak then went on stage for his performance. It ended in a standing ovation. Later, he killed Kibuishi at Herr's apartment in an attempt to cover up his first crime. Wozniak was hoping to steal $62,000 from Herr to pay for his wedding and honeymoon, according to ABC News.
SLEUTH host Linda Sawyer called Wozniak a "real life Phantom of the Opera."
Though a killer is behind bars, another question remains: Did Wozniak act alone? In SLEUTH Sawyer will explore this question and the witnesses who say there's more to the story. Through over 200 interviews, Sawyer found another angle and more than a handful of witnesses who attest Wozniak's ex-fiancée, Rachel Buffett, played a large role in the murders.
Buffett claimed her innocence on Dr. Phil in 2013 but now, she'll be tried for her role in the murder. Buffett is being charged as an accessory to the murders of Herr and Kibuishi, though Sawyer explained it's possible she could be charged with more.
In creating the podcast, Sawyer set out to answer one question. "Will ambitious ADA Matt Murphy's overzealous win-at-all-costs prosecution of the Daniel Wozniak capital case create insurmountable problems in his upcoming prosecution of Wozniak's ex-fiancée Rachel Buffett as an accessory to the crimes?"
Sawyer explained the witnesses who want the prosecutor to charge Buffett with more. "Based on my research, Murphy has only been willing to charge Buffett with the lesser crime of accessory after the fact, when even his own police officers who investigated the case still feel the former Disney Princess, Rachel Buffett, should have been charged with murder," she told Newsweek.
With two years of research under her belt and Buffett's pending trial, Sawyer looks to the possibility of the case being reexamined, which could convict Buffett, and possibly, others who have yet to be charged.
"My earnest hope is that there is a re-examination of the case and the public outcry forces a prosecution of the other accomplices in this case," Sawyer said. "All I have ever wanted is for the truth to finally be revealed regarding who else was involved in the murders of Sam Herr and Julie Kibuishi. As a journalist, my entire focus is on unearthing the truth. My work is to connect the pieces of the puzzle so the victim's families have a full picture and learn everything about the murders of their loved ones. Only then can they have whatever small measure of peace and the true justice they deserve."
SLEUTH will premiere Wednesday, the same day as Buffett's trial begins in Orange County.