Did Hannah Ann Sluss' Instagram Spoil Peter Weber's 'Bachelor' Finale? Everything We Know About The Ending
Some fans are convinced Hannah Ann Sluss just spoiled Peter Weber's Bachelor finale. While there have been no formal spoilers to confirm or deny that Weber ends up engaged, Sluss' social media activity may point to a possible relationship between her and Weber.
An Instagram comment addressed to former Bachelor contestant Hannah Godwin claims Sluss is moving to Los Angeles in two weeks. The timing seems suspicious given that the Bachelor finale is expected to air March 9 and 10, according to Bachelor blogger Reality Steve.
When Godwin commented on one of Sluss' photos, she told the model to "Come see me!!!!" Sluss responded: "2 more weeks until I will be living near you!!"
Fans know Godwin moved to Los Angeles shortly after she was engaged to Dylan Barbour on Bachelor in Paradise last summer. Weber already lives in California, specifically in Westlake Village, according to his original Bachelorette contestant profile. There's no official confirmation that Sluss is moving to Los Angeles, but her response to Godwin seems to imply she's changing her residence to somewhere in California.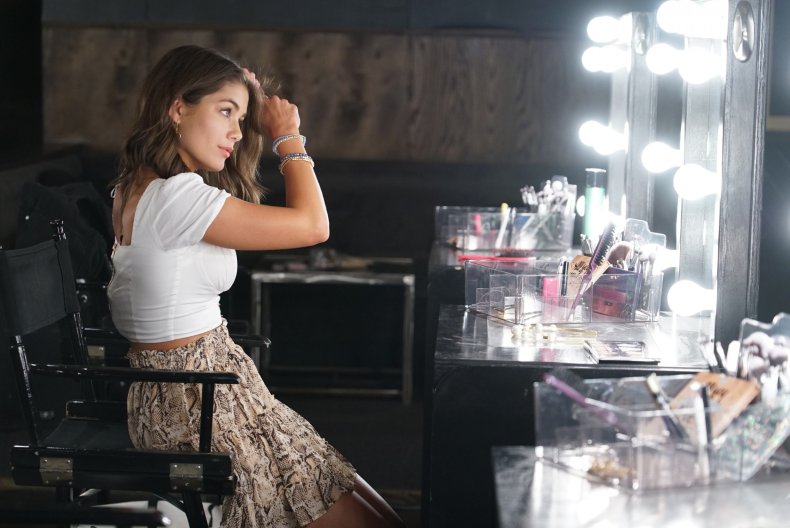 But Reality Steve isn't certain this means Sluss has won Weber's heart. The blogger hasn't revealed the show's true ending for the first time in years.
"She could be playing with everybody, or she could have done it without realizing what she said. I don't know," he said. "But I can confirm she is moving to L.A. once this show ends. I'm pretty sure it's to start her Instagram-influencing career. I don't think it has anything to do with Peter. We'll see."
There's another theory prompted by Sluss' Instagram. The model posted a photo of herself captioned "Open mind. Open eyes. Open heart," which some took to mean she could be the next Bachelorette.
There hasn't been an official announcement of who the Bachelorette will be, though it's likely the identity will be revealed after Weber's season concludes.
What is known about the series' ending is very little. Reality Steve previously named Weber's final two: Sluss and Madison Prewett. Prewett may find herself in some drama toward the end of the series, as she'll apparently eliminate herself when she finds out Weber had sex with the other women during the fantasy suites. Reality Steve confirmed this spoiler last week.
Whether Prewett will return is unknown. Some viewers have connected her dismissal to Weber's mom tearfully telling him to "bring her home" and "don't let her go" in an early series promotion.
The Bachelor will air Monday at 8 p.m. EST on ABC.