Did Hillary Clinton Help Bill Clinton Intimidate and Discredit His Rape and Sexual Misconduct Accusers?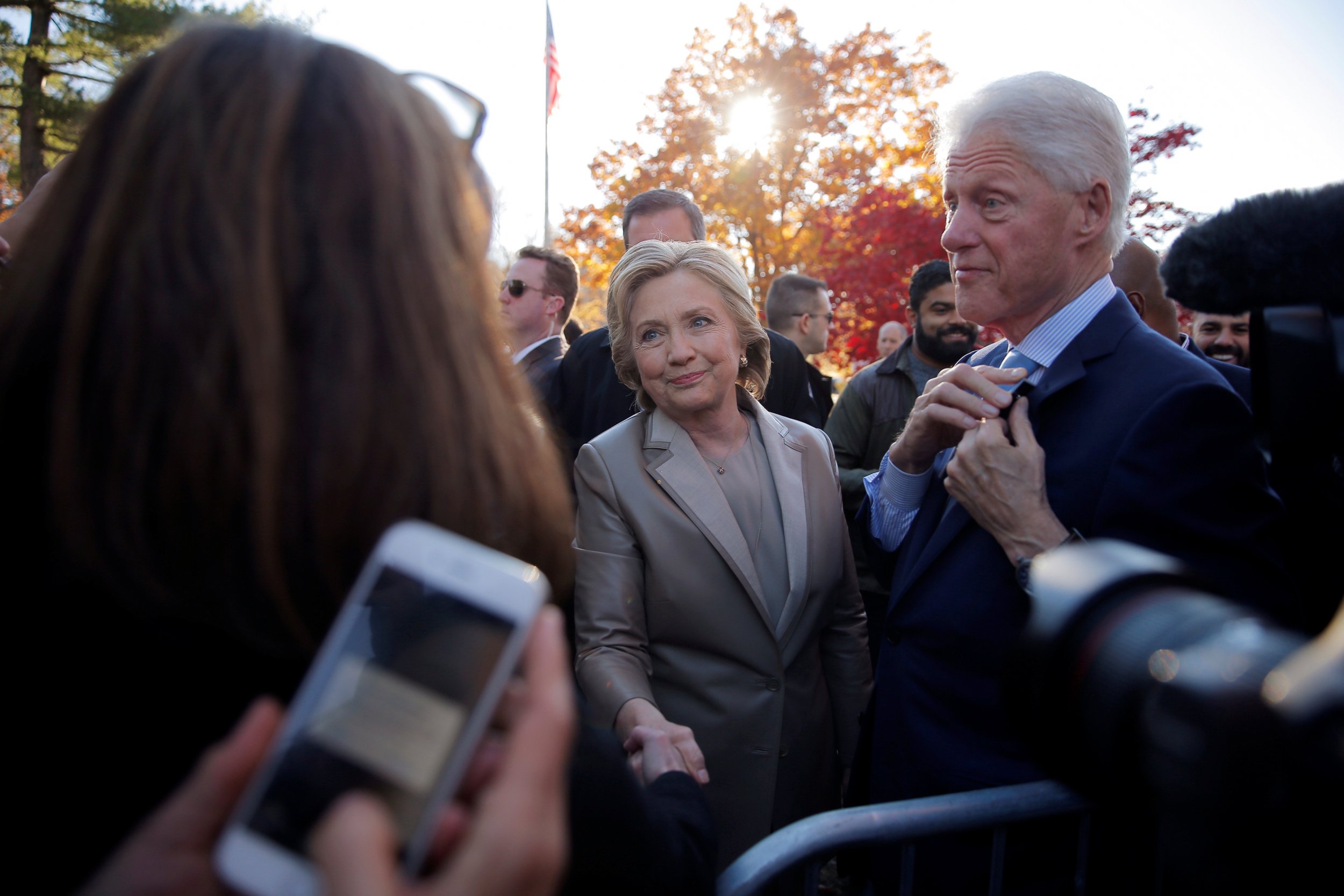 On Thursday night's Sean Hannity segment, conservative political commentator Tomi Lahren and Democratic strategist Jessica Tarlov went head to head over a question that's come up again amid the nation's reckoning with sexual abuse: Was Hillary Clinton complicit in her husband's own alleged misdeeds?
"I know that the liberals hate it when we still talk about Hillary, but I think it's important that if we go all the way back to Bill and that we follow it through Hillary," Lahren said on the show. "She just ran for president on the whole women card, the whole female empowerment. Hillary is just as responsible as Bill was."
Tarlov rejected the idea that Hillary Clinton could bear the same responsibility as her husband, who has been accused of sexual harassment or assault by three women: Juanita Broaddrick, Kathleen Willey and Paula Jones.
"Tomi, if Bill Clinton raped Juanita Broaddrick, I don't know how you can say that Hillary Clinton is just as responsible," Tarlov said. "Think about what you're saying here. I know you want to say she enabled—"
The two continued to debate the question in a heated exchange, touching on President Donald Trump's Access Hollywood hot mic comments and the more than a dozen allegations against him. When faced with these accusations in the home stretch of the 2016 election, Trump relied on Bill Clinton's history of alleged misconduct to hurt his opponent. Mere hours before one of the final presidential debates, Trump held a press conference with Broaddrick, Willey, Jones and a fourth woman, Kathy Shelton—whose alleged rapist had been defended by a young Hillary Clinton—in attempts to remind voters of Hillary Clinton's alleged shady past of helping her husband cover up his alleged sexual misconduct.
"Actions speak louder than words," Broaddrick said at the time, referring to Trump's Access Hollywood comments, which involved Trump bragging about grabbing women "by the pussy" without their consent.
"Mr. Trump may have said some bad words, but Bill Clinton raped me, and Hillary Clinton threatened me," Broaddrick added. "I don't think there's any comparison."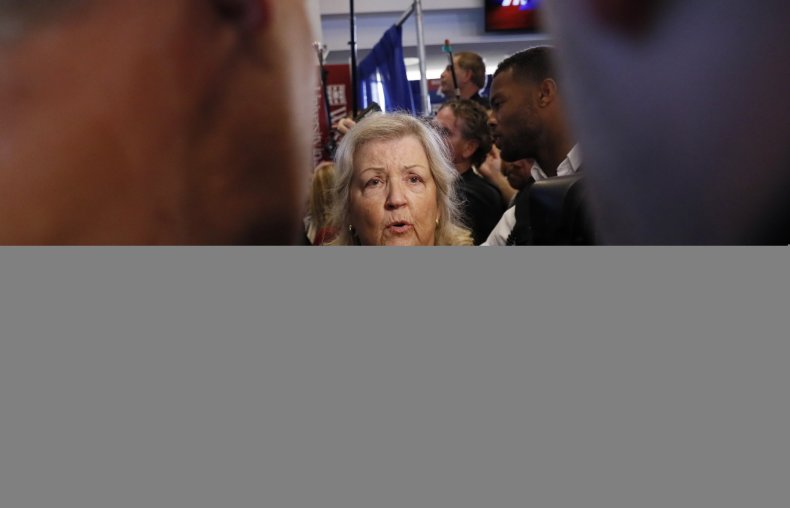 Broaddrick first spoke out about Hillary Clinton's attempts to silence her in 1999, when she told the Drudge Report that Hillary Clinton approached her at a political rally to thank her for keeping quiet about the alleged assault.
"She caught me and took my hand and said, 'I am so happy to meet you. I want you to know that we appreciate everything you do for Bill,'" Broaddrick recalled. "I started to turn away and she held onto my hand and reiterated her phrase—looking less friendly and repeated her statement—'everything you do for Bill.'"
Broaddrick said Hillary Clinton wouldn't let her "get away until she made her point."
"She talked low, the smile faded on the second thank you," Broaddrick continued. "I just released her hand from mine and left the gathering."
Willey has leveled similar accusations against Hillary Clinton, telling the Washington Examiner in October 2016 that the conversation about Bill Clinton's alleged assaults should include discussion of the Democratic nominee's complicity.
"Hillary Clinton's been calling me a bimbo for 19 years, as well as Paula and Juanita and Gennifer [Flowers]," Willey told the outlet.
"This [is] no longer about Bill Clinton's transgressions or his infidelities or girlfriends or sex ... it's not about that anymore," she continued. "What it's about is the actions that his wife has taken against the women that he has raped and assaulted."
Jones, having filed a suit against Bill Clinton in 1994, received a settlement following her accusations against the former president. Jones has said that the legal battle with Bill Clinton made her vulnerable to attacks from the couple, whom she said "sent out people to dig up trash on me."
There's little evidence to support these women's testimonies about Clinton's intimidation and silencing, according to PolitiFact, which said the claim that Hillary Clinton "viciously attacked" her husband's accusers is "mostly false." The site found that while Hillary Clinton certainly played a role in defending her husband against Broaddrick, Willey and Jones's accusations, she was "largely silent" about the alleged sexual misconduct.
Hillary Clinton's spokesman, Brian Fallon, has also refuted claims that his client participated in any of the attacks on her husband's accusers.
"The country closed the book on these matters close to 20 years ago, and there is nothing whatsoever new here," Fallon told The New York Times in October 2016. "Those who took the lead in responding to those attacks at the time have plainly stated that Hillary Clinton did not direct their work."