ISIS in Libya: Investigators Probe Links Manchester Bomber Salman Abedi and Islamic State Group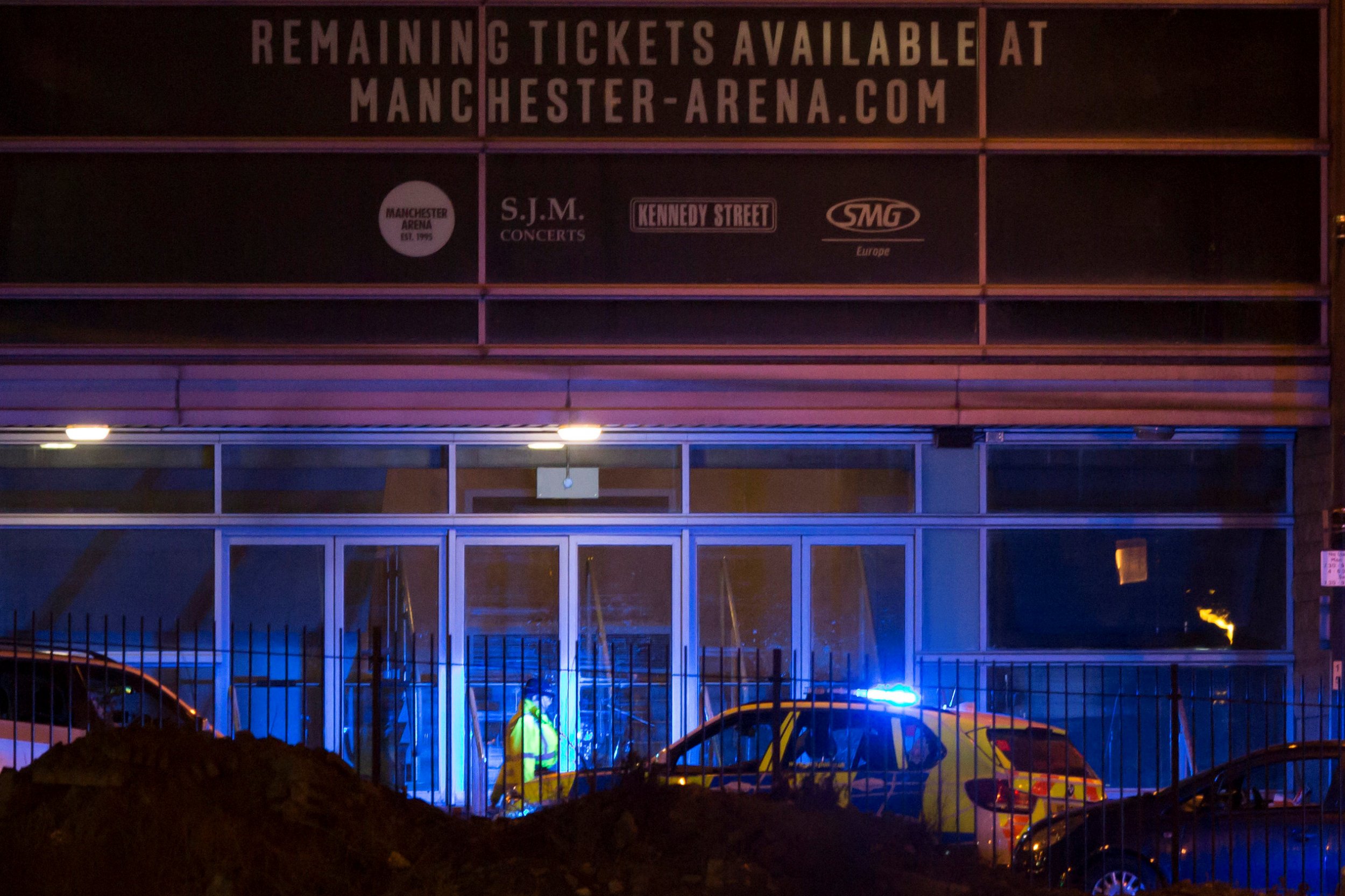 Police and security services investigating the suicide bomb attack on Monday in Manchester, England, are looking into the connections and history of the man who detonated the deadly blast.
The bomber, Salman Abedi, 22, a British man of Libyan descent, had spent three weeks in Libya prior to the attack—returning to British soil just days before detonating an explosive after an Ariana Grande concert at Manchester Arena.
European investigators believe Abedi—whose parents, Samia Tabbal and Ramadan Abed, returned to Libya following the ousting of Muammar el-Qaddafi—may have had links to the Islamic State group (ISIS). His brother Hashem Abedi was arrested in Tripoli on Wednesday and admitted to being a member of ISIS, according to a Libyan militia.
Meanwhile, French Interior Minister Gerard Collomb said security services in the U.K. and France have intelligence that suggests Abedi traveled to Syria.
As Collomb put it: "All of a sudden, he traveled to Libya and then most likely to Syria, became radicalized and decided to commit this attack."
But his visit to and activities in Libya have also prompted further investigation from intelligence agencies, which are working to establish whether Abedi made connections with radical groups in the country during his visit.
Although it's unclear whether Abedi did make contact with ISIS in Libya, the country has become a hub for a number of militant organizations, including ISIS.
After the fall of Qaddafi in 2011, and years of tumultuous governance prior to the eruption of a civil war in 2014, the power vacuum in the country led to the rise of ISIS in Libya.
In 2015, ISIS set up a stronghold in Libya's port town of Sirte, which Libyan fighters seized back from the group in December 2016, thanks in part to U.S. airstrikes.
The group continues to have a presence in the country, which U.S. counterterrorism official Nicholas Rasmussen told The New York Times caused the government to be "very concerned."
The gunmen who stormed a resort in Tunisia in June 2015, killing 38 people, were trained at a jihadi camp in Sabratha in Libya, reportedly in the same place where terrorists who carried out an attack at the Bardo museum in Tunis months earlier were trained.
And the man involved in a December attack in Berlin, Anis Amri, is also believed to have contacted ISIS in Libya prior to driving a truck into a Christmas market on December 19, killing 12 people and injuring 56 others.
The Obama administration carried out U.S. airstrikes close to Sirte in January because suspected associates of Amri in Libya were there. Following the airstrikes, outgoing Defense Secretary Ash Carter said: "Importantly, these strikes were directed against some of ISIL's external plotters, who were actively planning operations against our allies in Europe...and may also have been connected with some attacks that have already occurred in Europe."
The remaining presence of groups such as ISIS and Al-Qaeda in the Islamic Maghreb in Libya is still a challenge for U.S. and U.K. intelligence agencies, as their location provides access for fighters to enter into Europe.
Intelligence agencies will now be working to establish what help, if any, Abedi received in Libya ahead of carrying out the attack on Manchester Arena.