Did '90 Day Fiancé's' Jay Smith Cheat on Ashley Martson? Stars Unfollow Each Other on Instagram, Remove Pictures
Things might not be going well for 90 Day Fiancé stars Jay Smith and Ashley Martson. Days before Christmas, both TLC reality stars unfollowed each other on Instagram. They stopped doing joint appearances, and Martson removed all pictures of Smith from her page and disabled comments under her photos. In a preview for Sunday's episode, Martson seemingly regretted that she married the Jamaican native, who is 11 years younger than her. She was 31 and he was 20 when they eloped in Las Vegas in May.
"You can only fake that everything is ok for so long. Then you just hit that point…" read a text post on her Instagram Story Saturday. Then she added she wouldn't be recording personalized videos for TLC viewers on the Cameo app, which is something she had regularly done with her husband. "Sorry for the Cameo declines. We are no longer doing Cameos. Happy holidays everyone," she wrote in a different message on her Instagram Story.
Unconfirmed claimed Smith and Martson have been broken up for months. On the TLC reality show, they fought over Smith texting other women in Jamaica and struggled to communicate. In Sunday's preview, she says she "should've known better" and that she can't kick him out of her home because she's responsible for him for 10 years.
Smith gushed about his wife early this month after she was hospitalized for lupus complications. "I promise I will always be there for you through all the ups and downs, no matter what happens. Love you babe girl get well soon. #lupus #getwellsoon #staystrong," he wrote on December 13.
Newsweek subscription offers >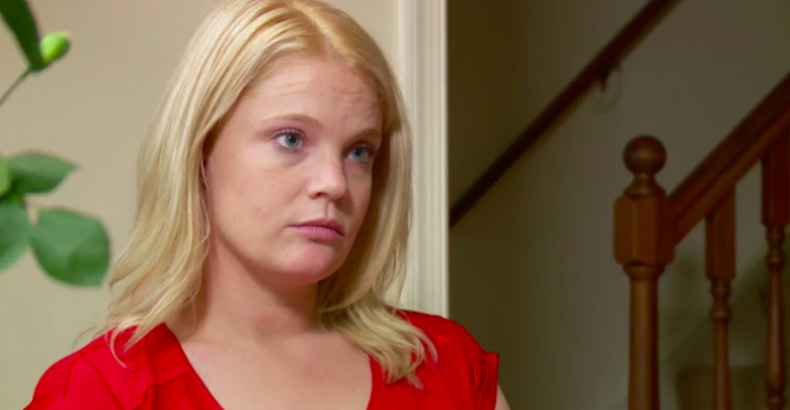 In November, Martson revealed to fans that she had lupus. "A lot of people are asking why I look so sad and like I was crying for days in last night's episode. This photo was taken hours before that filming. I had a reaction to a medication for lupus and my eyes and my neck were [completely] broke out," she wrote on Instagram. "They gave me steroids to help it, but it wasn't completely gone. I was battling this the entire rest of the season so I just wanted to address it."
She also thanked Smith for supporting her. "Shoutout to this character for always putting up with my mood swings!" Martson wroteOpens a New Window. , "I love you even though you're a total pain in my rear half the time."
Season 6 of 90 Day Fiancé airs on Sundays at 8 p.m. ET on TLC.
Did '90 Day Fiancé's' Jay Smith Cheat on Ashley Martson? Stars Unfollow Each Other on Instagram, Remove Pictures | Culture