Did Jeff Sessions Lie? Democrats Will Grill Trump Ally Today on Russia Meetings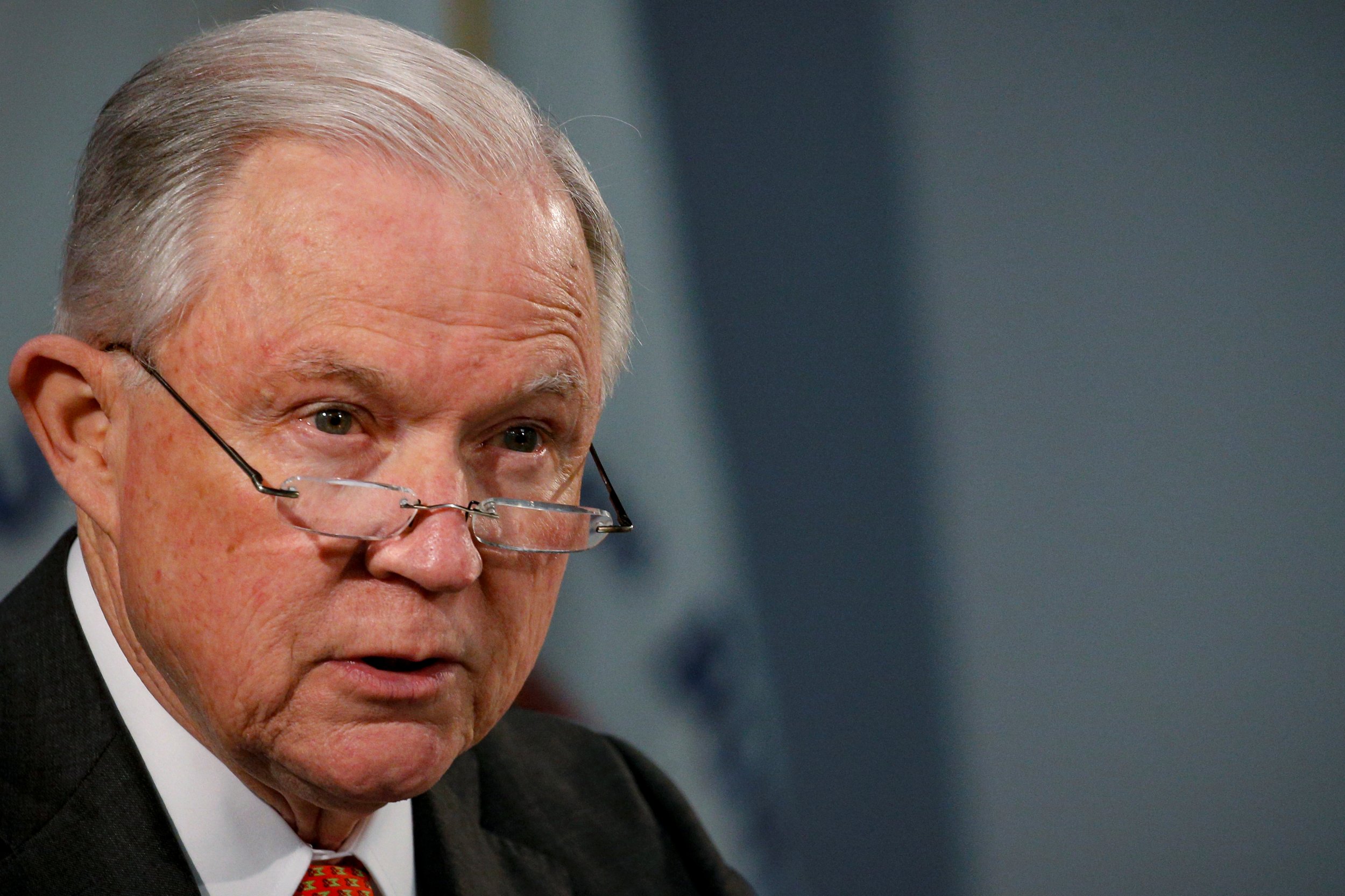 Congressional Democrats have vowed to press Attorney General Jeff Sessions about his contacts with Russia and indicated they will pick apart his proposal to investigate Hillary Clinton and the Uranium One deal Tuesday.
Early in the day, Sessions is set give testimony to the House Judiciary Committee during an oversight hearing. Last week Democrats put Sessions on notice that there could be fireworks.
In a letter signed by all 17 Democrats on the committee, the group points out inconsistencies in Sessions's confirmation hearing testimony on Russia and other statements to the Senate about the Trump campaign's Russia contacts.
During a Senate Judiciary Committee hearing in October, Sessions was asked by Senator Al Franken whether "surrogates from the Trump campaign had communications with the Russians?"
"I did not—and I'm not aware of anyone else that did. I don't believe that happened," Sessions responded.
Recent reports contradict that, and indicate Sessions—who headed the Trump presidential campaign's national security/foreign policy committee—was aware that one of his team members, George Papadopoulos, had contacts and was trying to set up a meeting between candidate Donald Trump and Russian President Vladimir Putin.
Papadopoulos has pled guilty to lying to the FBI and is now cooperating with special counsel Robert Mueller's investigation into whether the Trump campaign assisted Russia in its efforts to interfere in the 2016 election.
Read more: U.S. risks "coup" if Mueller investigation continues, Republicans earn
According to court documents, Papadopoulos told the FBI that a professor named Joseph Mifsud, who was well connected to the Russian government, offered him "dirt" on Trump's rival Hillary Clinton and said Russia had "thousands of emails." A trove of Clinton campaign emails were later released by Wikileaks.
"When you appear before our Committee, we intend to ask you about these inconsistencies," the Democrats told Sessions in their letter. "We are providing you with notice in advance because we expect you to respond. We will urge our Chairman to resort to compulsory process if you do not."
Democrats are also expected to ask Sessions about a letter he sent to the House committee's Chairman Robert Goodlatte on Monday in which he said the Department of Justice is looking at whether to investigate Trump's election rival Hillary Clinton and allegations around the Clinton Foundation and the sale of a Canadian company called Uranium One.
President Donald Trump and Republicans contend that Clinton got kickbacks to the foundation from Uranium One investors and approved the deal while an FBI investigation into a subsidiary of the buyers—Russia's Rosatom—was ongoing. There is no evidence so far to support these claims as the sale of Uranium One was approved by a nine-agency panel that wasn't controlled by Clinton.
Trump nevertheless has urged Sessions to investigate Clinton or risk his job. A group of hard-right Republicans told Sessions in a Fox News opinion piece Monday that he should "do his job" by opening an investigation or quit.
"If the AG bends to pressure from President Trump and his allies, and appoints a special counsel to investigate Trump's vanquished rival, it could spell the end of the DOJ as an independent institution," wrote Representative Adam Schiff of California on Twitter Monday.
House Judiciary Committee Democrats also laid out a laundry list of current Trump administration policies, including private prisons, civil rights enforcement, and LGBT rights, that they intend to grill Sessions on during the hearing.
"Under AG #Sessions, the @TheJusticeDept has taken a sharp turn away from the evidence-based policies & priorities established during the Obama Administration," wrote the committee's Democrats on Twitter Monday. "We will address this and more."