Did Justin Bieber Spoil 'The Bachelor' With One Peter Weber Sighting?
Justin Bieber has been paying attention to The Bachelor, and may have spoiled the ending from a recent Peter Weber run-in in Los Angeles. The pop star revealed he goes to the same church as Weber—Hillsong Church—while speaking to Demi Lovato on the Ellen DeGeneres Show.
Bieber shared that he introduced himself to the Bachelor star at church, where Lovato also attends services. "We watch The Bachelor," he explained. "[Peter] was at church the other night...I went up to him and I was like, 'I feel like I know you.'"
What Bieber seemingly didn't realize is that the church sighting could be a major hint into what Weber's future looks like.
Weber's Bachelor season has been messy, confusing and all around shocking. He's been slammed by viewers for endorsing petty drama on the show, and ignoring some of the more mature women looking for love. Weber is now left with two women: Hannah Ann Sluss and Madison Prewett. While viewers seem to be fans of both, Prewett is the leading fan favorite, according to online conversations, with some even claiming that she's too good for Weber.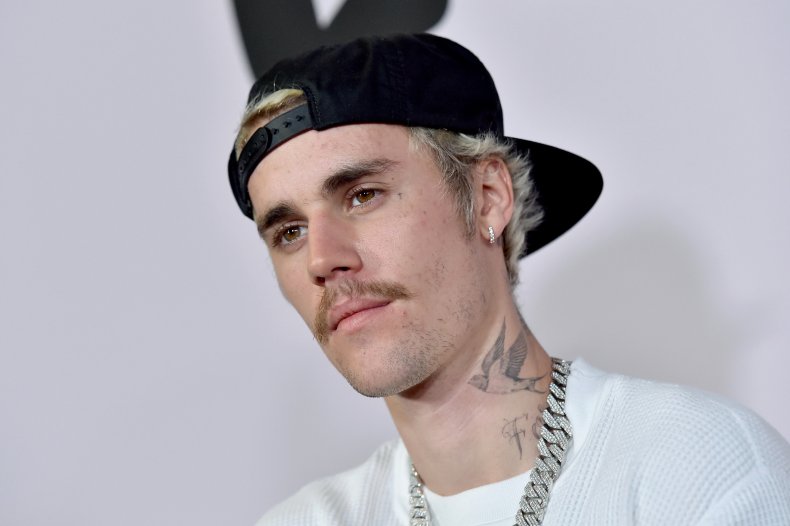 Prewett and Weber's future could be shaky, though. Prewett has strong Christian values, and told Weber she'd have trouble accepting a proposal if he was intimate with the other women on the show. Weber revealed that he was, and Prewett seemingly felt the structure of their relationship shake.
If Hillsong Church has any bearing on the outcome, though, there's a good chance Weber ended up with Prewett anyway. Prewett spent much of the later part of the season endorsing her faith and explaining how important it is to her. Weber revealed he's not too religious, but would like to be. He seemed inspired by her morals.
If Weber went to Hillsong before the show is uncertain. The biggest clue that Weber is new to the parish comes from the show, where he claimed he's not as religious as he'd like to be.
Weber was, apparently, at church without one of the final women. This isn't surprising because the Bachelor franchise doesn't allow any final couple to be spotted in public together until the finale airs. Prewett lives in Auburn, Alabama, and Sluss was planning to move to Los Angeles this month from Knoxville, Tennessee, according to an Instagram comment.
The Bachelor finale will air both Monday and Tuesday night at 8 p.m. ET on ABC.