Kaitlin Bennett Calls Herself a White Supremacist? Gun Owner Causes Outrage by Drinking Milk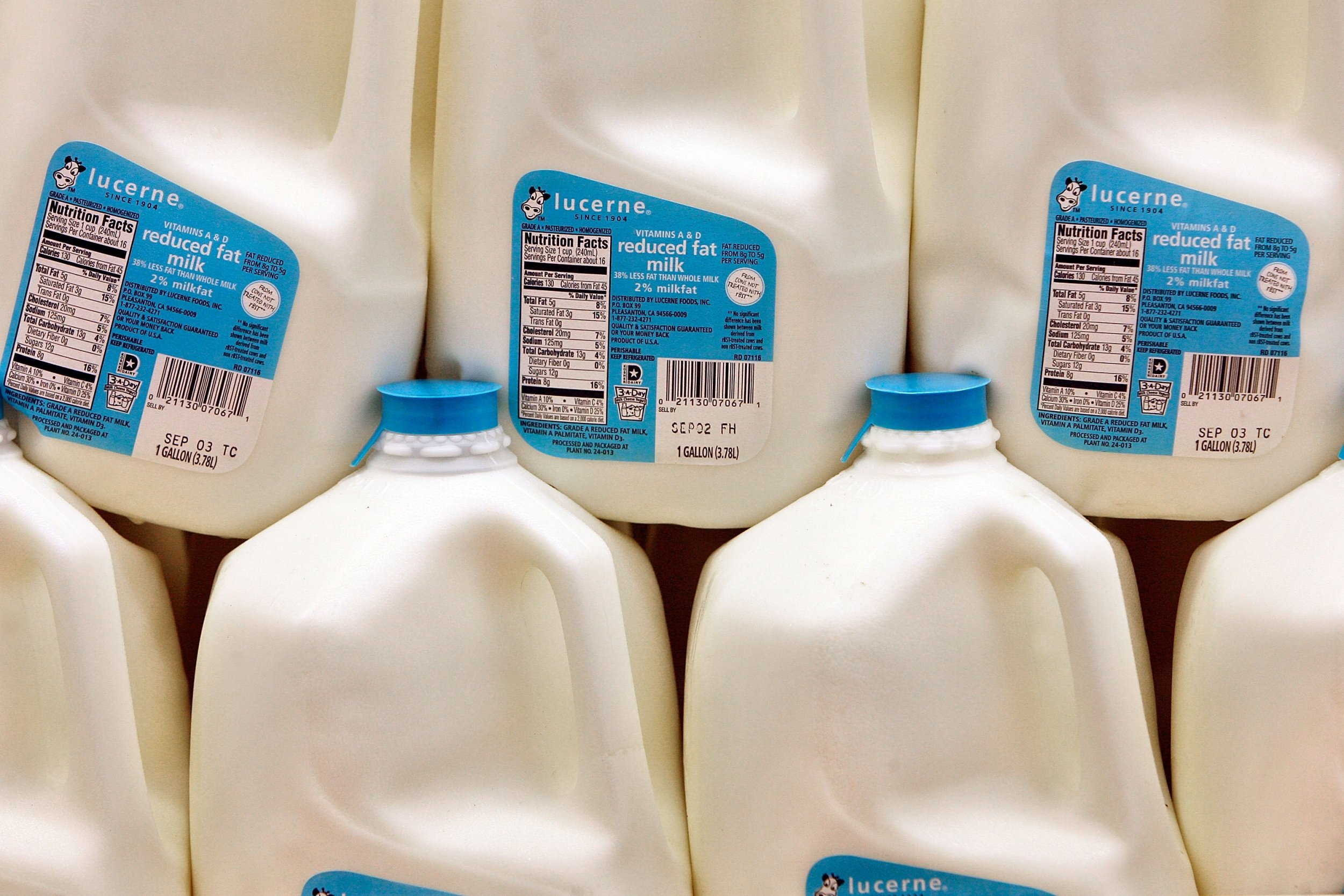 Kaitlin Bennett is no stranger to controversy, but her Monday Twitter post has arguably received more backlash than any of her prior statements. Twitter users are concerned Bennett may have defined herself as a white supremacist in a response to a PETA tweet.
Bennett issued a public response via video to a PETA tweet which read, "Cows' milk has long been a symbol used by white supremacists. One more reason to Ditch Dairy." Bennett's response showed her drinking from a full gallon of what looks to be cow's milk.
Bennett did not immediately respond to Newsweek's request for comment on the video's message and intention.
Twitter was quick to lash out at Bennett for the statement. Many pointed to the fact the tweet seemed to imply Bennett was calling herself a white supremacist. Others were quick to jump to harsh comments directed at everything from Bennett's character to her eyebrows.
"You are a despicable, god awful, no good human being and whatever God you believe in has every right to send you and your poorly drawn on eyebrows straight to hell," one user responded to Bennett.
Another referred to her as "KKKait."
One user claimed Bennett is a classic internet troll: "That's what a troll does. If you're not interested in things related to Peta, simply don't tweet at them."
Others chimed in about Bennett's Republican affiliation. "Regardless of one's political views, this is blatantly stirring the pot. Congrats you're an idiot. Okay, goodnight twitter."
Bennett's milk tweet has been shared nearly 1,800 times, though quote tweets mocking her and her message are circulating virally on the social media site. This isn't the first time Bennett's commentary has landed her as a hated face on the platform. The Kent State graduate was first noticed with similar viral attention when she posted graduation photos on the Kent State campus holding an AR-10 rifle.
Bennett said she wanted to make a statement: students at Kent State are not allowed to carry, but visitors can. Many saw the photos as tasteless and cited the Kent State shootings in 1970, which killed four people on the campus, according to the History Channel.
The graduate spoke about her feelings on being allowed heavy duty guns in a May conversation with The Washington Post. "I believe that if the government has it, we should have it. Machine guns—any weaponry," she said. "To make sure the government can't go against the citizens. We should be able to protect ourselves against a tyrannical government."
Since her initial viral outbreak, Bennett's statements have lead to viral controversy. On October 11, she posted a video of herself interviewing "liberal protesters" at a Trump rally. Bennett, who has been openly opposed to feminism, is seen speaking with a man who touched her shoulder without her consent, and claimed he had the right to "throw her down and rape her" because he "has rights." Bennett's tweet pointed a finger at liberal, feminist women who did support her claim.