Did Kawhi Leonard Really Write Spurs Thank You Letter? Jay Williams Doesn't Think So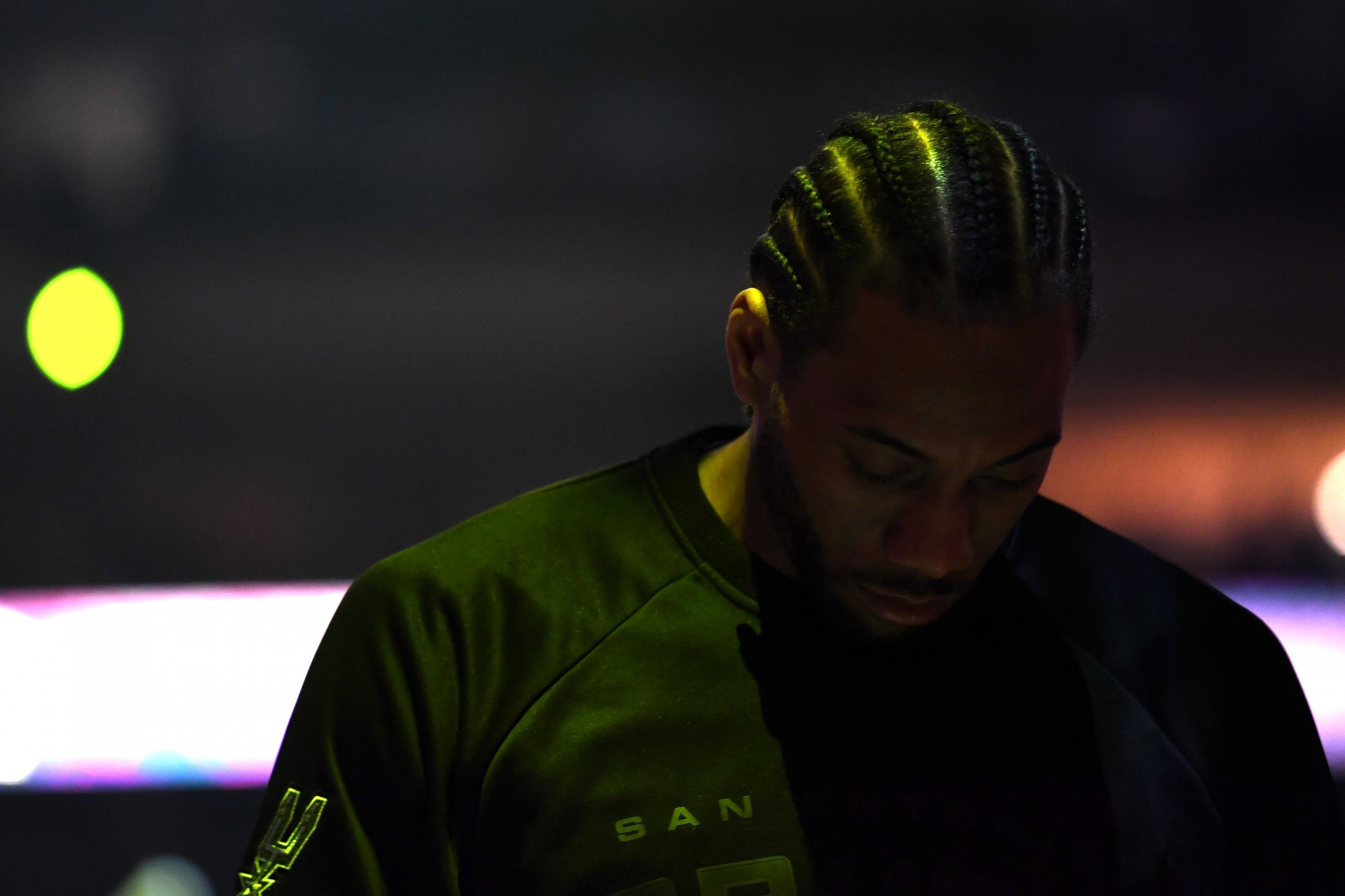 When Kawhi Leonard wrote a letter to the San Antonio Spurs last week thanking them for the last seven seasons, it appeared the curtain had finally come down on one of the NBA's longest-running sagas.
In the letter, the 2014 NBA Finals MVP, who was traded to the Toronto Raptors last month, thanked Spurs and coach Gregg Popovich for his time in Texas.
"San Antonio," he wrote in a letter submitted to the San Antonio Express-News. "I have been going back and forth the last few weeks trying to figure out the right things to say, and it comes down to two simple words: Thank you!
"My family and I want to say thank you to the entire Spurs organization and the people and fans of San Antonio […] Thank you Pop I'll always be grateful for my growth under your guidance."
Leonard's words were taken as the first step in mending a relationship that deteriorated beyond repair last season. However, ESPN's Jay Williams has suggested the letter might be little more than a PR exercise, hinting the Los Angeles native might not have written it himself.
"I honestly don't feel like Kawhi wrote that," Williams said on ESPN's Get Up! show. "It's like 'hey team, let's find some way to smooth this thing over.' And we talk a lot about athletes being authentic to who they are […] I don't think that's Kawhi."
Leonard is renowned in the league and the media for his reluctance to express his feelings publicly, and Williams suggested the letter painted the power forward in a light dramatically different from the persona he has portrayed since arriving in the NBA seven years ago.
"In a way, I wish he wouldn't have said anything—because that's who Kawhi is," Williams said. "He doesn't really say anything. And that's fine, just let your play prove or dictate how you feel on the court. But that wasn't Kawhi."
The relationship between the Spurs and the 27-year-old turned sour when he reportedly told them he was not comfortable playing while rehabbing from the quadriceps tendinopathy that forced him to miss the first 27 games of the season.
Leonard made his season debut on December 12 against the Dallas Mavericks, but after playing nine of the following 17 games, on January 13 the Spurs opted to sideline him indefinitely—and he did not play another game during that campaign.
The Spurs turned down trade inquiries for the two-time All-Star before the deadline in February. Earlier this summer, the five-time NBA champions indicated they were not prepared to trade Leonard to a Western Conference rival.
However, last month the Spurs surprisingly announced they had agreed to trade Leonard and Danny Green to the Toronto Raptors, in exchange for DeMar DeRozan, Jakob Poeltl and a protected 2019 first-round pick.