Did Kim Jong Un Prefer Visiting a Potato Farm to Meeting With Mike Pompeo?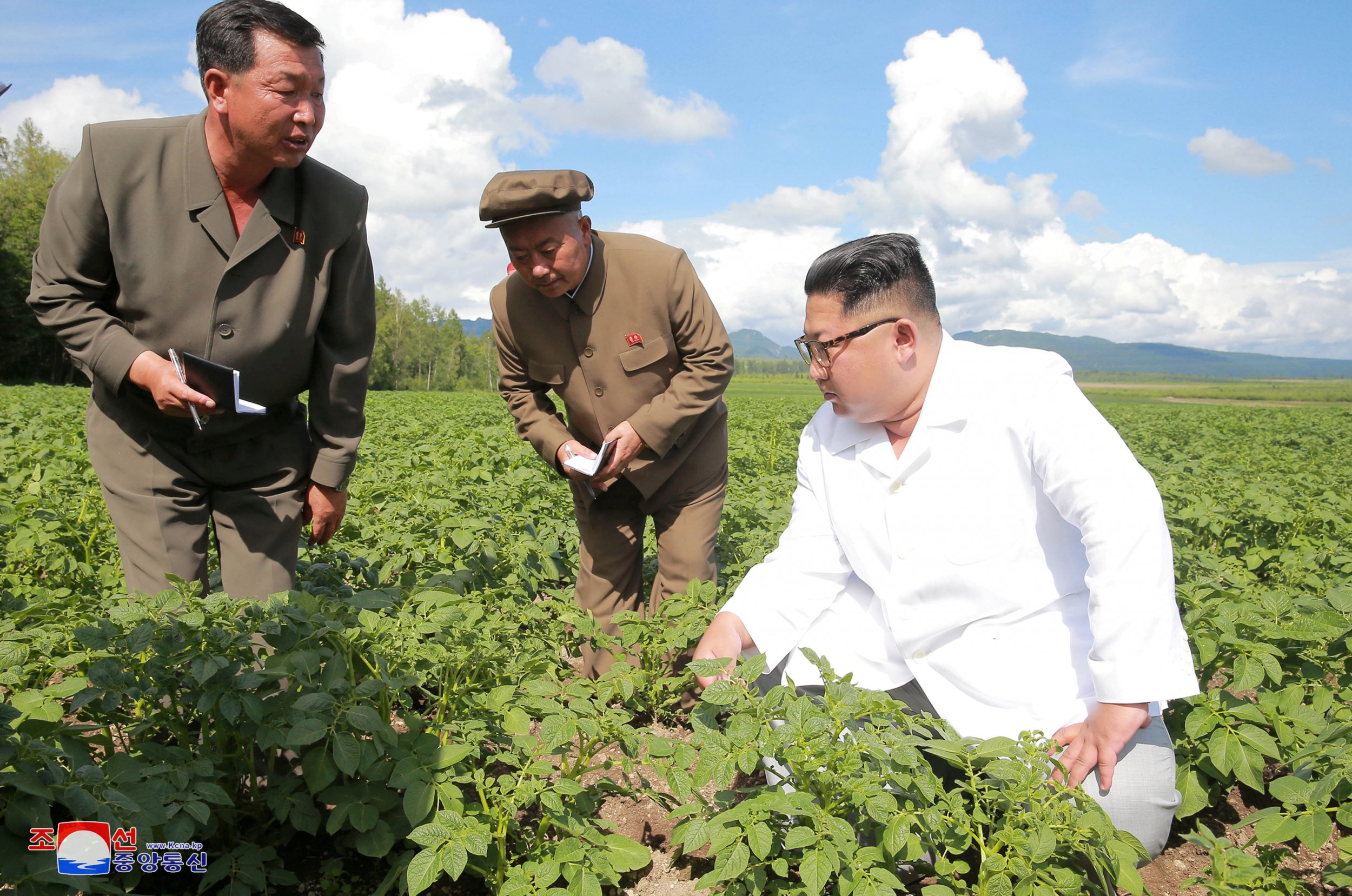 North Korean leader Kim Jong Un seems to have opted to visit a potato farm instead of meeting with U.S. Secretary of State Mike Pompeo during Pompeo's visit to Pyongyang.
On Tuesday, North Korean state media KCNA revealed that Kim had visited the Junghung potato farm in Samjiyon County, near the border with China. Although it is unclear when exactly he made the trip, it appeared to have been during Pompeo's visit to the reclusive country.
At the farm, Kim reportedly taught workers how to plant high-yield crops. He also instructed staff to "introduce various species good to taste and ensure the quality of processed potato foods in production and thus raise the quality of potato production," KCNA said.
Pompeo was in North Korea on Friday and Saturday to discuss the denuclearization deal made between President Donald Trump and Kim during their historic Singapore summit last month. Although the White House announced that Pompeo was set to meet with Kim during his trip, it never happened. Instead, Pompeo met with Kim Yong Chol and other North Korean officials.
Shortly after Pompeo left Pyongyang, North Korea's foreign ministry blasted his conduct during the visit as "unilateral and gangster-like." They also said he failed to put forward anything constructive to help the two sides reach an agreement.
On Sunday, Pompeo dismissed the comments and declared that the meeting was productive, reported CNN. "If those requests were gangster-like, the world is a gangster," he said. "We had detailed, substantive conversations about the next steps toward a fully verified and complete denuclearization."
On Monday, Trump took to Twitter to declare that he was confident that "Kim Jong Un will honor the contract we signed &, even more importantly, our handshake." In the same tweet he also accused China of "exerting negative pressure" on U.S.-North Korea talks.
From North Korea, Pompeo traveled to Tokyo to meet with South Korean and Japanese officials.