Viral Twitter Conspiracy Suggests Kim Kardashian Had an Affair With Drake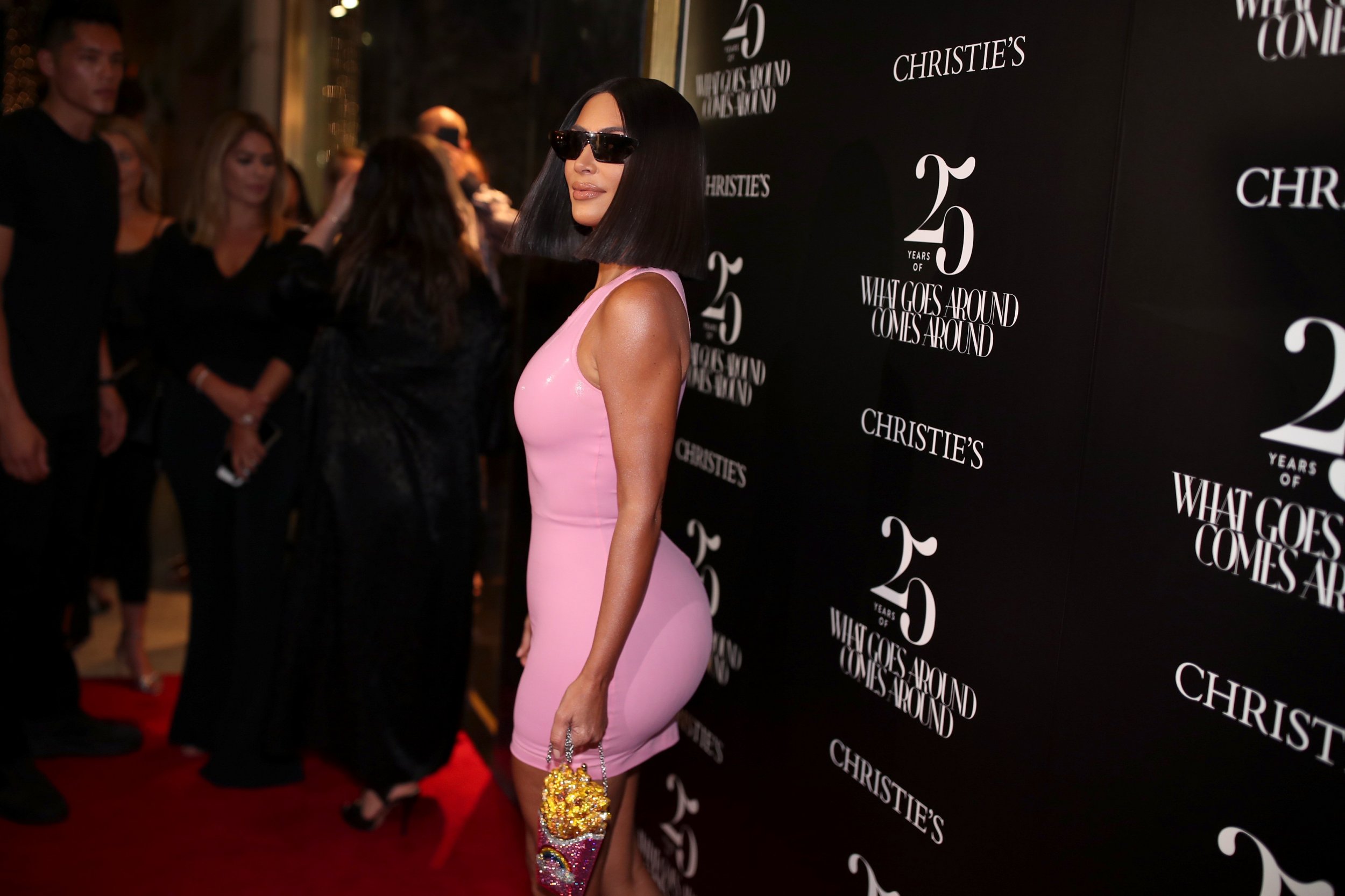 A viral Twitter thread which suggests that Kim Kardashian West may have had an affair with Drake states there may be more to his feud with Kanye West than previously thought. The thread, which was posted Friday, uses lyrics and interviews as possible evidence in the conspiracy theory.
Twitter user Tyler Morrison posted the thread after he reexamined a theory his friend had previously suggested. Morrison feels there is some validity to the possibility, and he explained it's found in Drake's Scorpion lyrics.
Morrison claimed there are a handful of lyrics on Scorpion that take direct aim at West, though there are some that talk straight to Kardashian West. He claimed the song "In My Feelings", which addresses "Kiki," could be speaking to Kardashian West, as her nickname among her sisters is Kiki. Morrison included screenshots of tweets from the Kardashian sisters in which Kardashian West was referred to as Kiki.
Morrison said Kardashian West also has a lipstick color titled Kiki in her KKW Beauty line.
Another piece Morrison laid out spoke of the distance between West and Drake's homes in California's Hidden Hills. He quoted Drake's "Can't Take A Joke" lyrics that note his distance from another home in Hidden Hills. He also noted Drake lyrics in Sicko Mode with Travis Scott that read, "I crept down the block, Made a right, Cut the lights, Paid the price," and drew a makeshift map of how they lyrics could relate to walking to the West family home.
Other pieces of possible evidence are aimed at West and Drake's relationship, which has been publically tumultuous since the rapper feud with Pusha T. Morrison quotes Drake's track "Survival" as an update on Drake's relationship with West.
"I stopped askin' myself and I started feelin' myself, Now I gotta deal with all this drama and deal with myself, I ain't even have to cut the tie, it severed itself," Drake says on the song.
Another line in Drake's "8 out of 10" references "your wifey," which Morrison believes may be addressed to West. The lyrics continue: "I already hit her when you left her lonely, She is not the type who likes to take things slowly, slowly my mouth is going off, I don't know patience."
A Twitter user added Kardashian West is said to have eight exes. They claimed the title "8 out of 10" and lyrics, may account for her exes, plus West and Drake.