Did Kurt Cobain's Death Lower the Suicide Rate in 1994?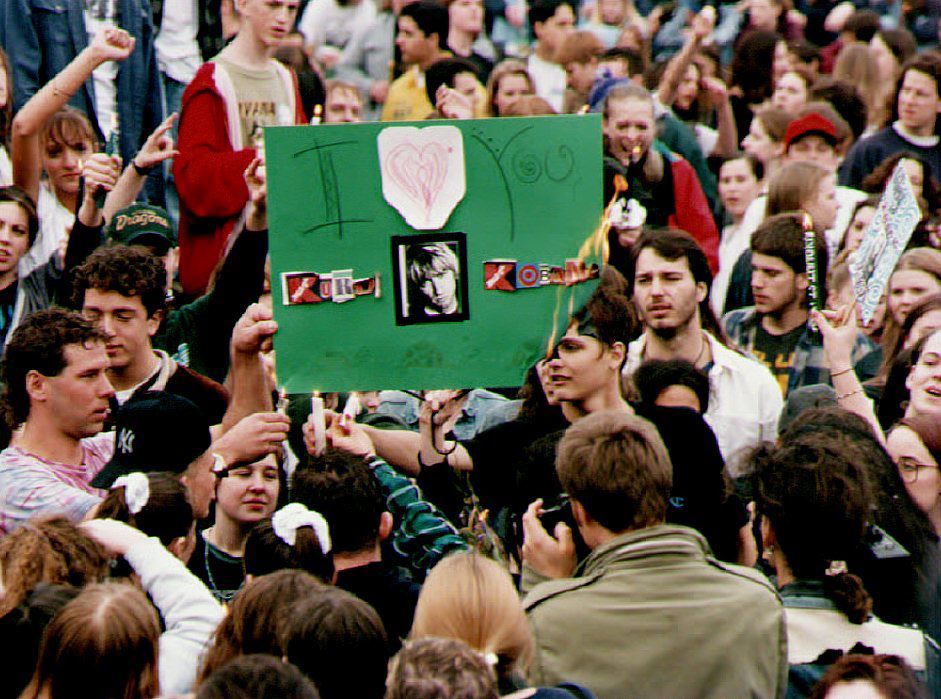 David A. Jobes was sitting in a hotel dining room surrounded by fellow suicide researchers when news of the highest-profile suicide in decades flashed across a screen. It was April 9, 1994.
"Literally, I was at a suicide-prevention conference with some guys from the Centers for Disease Control [and Prevention]," Jobes, a professor of psychology at the Catholic University of America, recalled this week. "We were having breakfast, and the lead story was on Kurt Cobain's suicide."
Shock at the news of the Nirvana frontman's death quickly gave way to alarm. Everything Jobes had studied suggested that there would be an epidemic of copycat suicides in the Seattle region and beyond, given the artist's massive cultural reach. History backed up the fear. The national suicide rate rose by more than 10 percent the month after Marilyn Monroe died—and that was before 24/7 media coverage.
But that's not what happened in 1994. Largely the opposite did.
As Cobain biographer Charles Cross traces in a new book, Here We Are Now: The Lasting Impact of Kurt Cobain, the suicide rate in the Seattle region (and in some places as far away as Australia) actually decreased in the weeks following Cobain's death.
It was Jobes who first looked at the data. That week he contacted the King County Medical Examiner's Office in order to perform an interrupted time series analysis—a look at the data before and after a significantly impactful event. There were several deaths treated as copycat suicides. But what experts had dreaded and taken as a given never materialized.
"When we looked at the completions before and after Cobain's death and used the previous years and the following years, we actually saw a drop-off," Jobes said. "And we had a marked and dramatic increase in calls to the crisis center."
"We were truly stunned by what we didn't find," he added.
Cross says that revelation prompted him to write the book after having already written a definitive biography of the singer.
"I think Kurt's story ends up being a very useful cautionary tale when it comes to public health issues," Cross told Newsweek. "It doesn't make his death any less of a tragedy, but in some ways there is good that even comes out of that horrible piece of fate."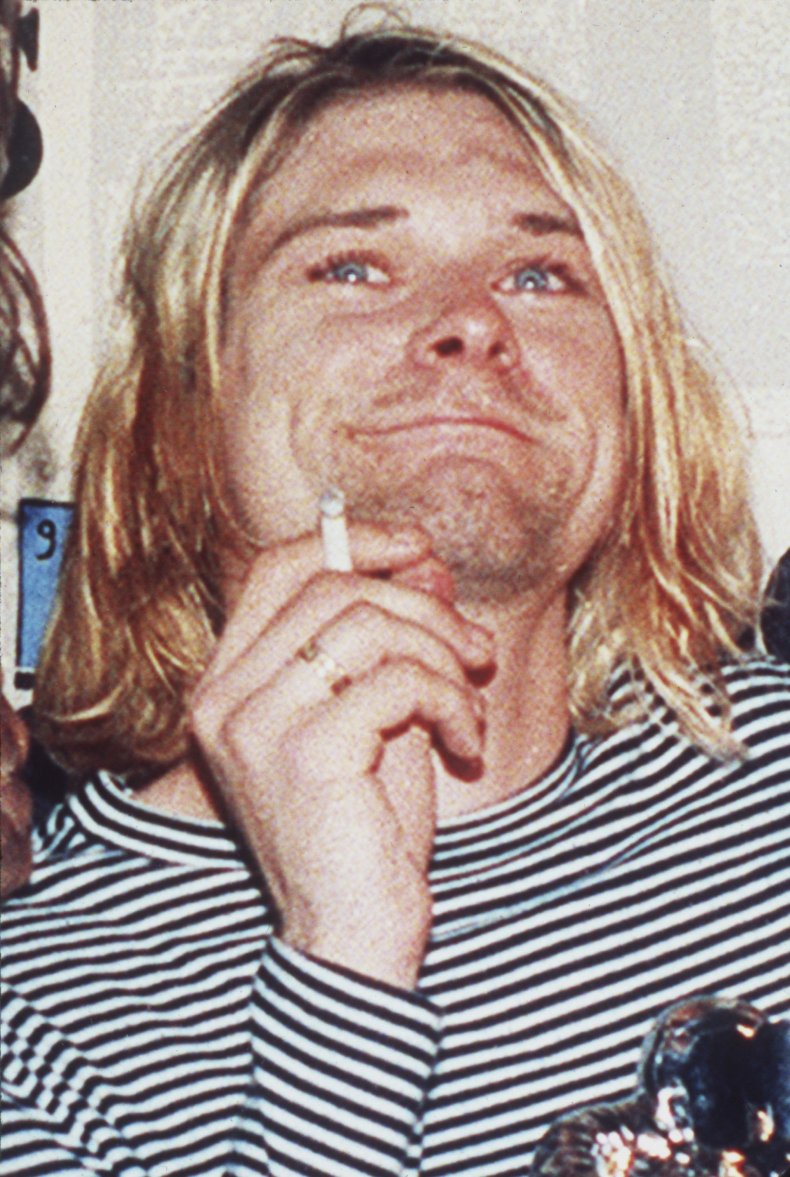 Jobes's study, which he co-authored and published in Suicide and Life-Threatening Behavior in 1996, went against the grain of prior research on celebrity suicides. In it, Jobes hypothesizes several factors behind the decrease: positive aspects of the media coverage, outreach efforts by crisis centers and other area experts, and Cobain's method of choice, which would seem especially violent, even to a person at risk.
In Here We Are Now, Cross explores each element in depth. But the media's handling of Cobain's death marked the most lasting shift.
Just the prior year, the medical community issued guidelines on covering suicide to the media. That meant suicide-prevention resources and help numbers appearing for the first time alongside news reports. They were put into practice in April 1994 on a scale no one could have predicted.
"It was a proud moment for the media," Jobes said. "It was the first time in my memory that the journalists who were covering a very high-profile celebrity suicide really did what the research community wanted them to do all along. It was the first widespread use…of warnings signs and hotline numbers and things that now are sort of matter-of-fact."
Jobes also points to the public memorial that took place in Seattle on April 10, where a newly widowed Courtney Love arrived holding Cobain's suicide note.
"I felt like it didn't glorify the way he died," Jobes said. "But it memorialized his work and the sadness people felt about losing such a gifted artist."
Several years later, two Australian researchers published their own study showing that the suicide rate for young people in Australia was lower in the 30-day period following Cobain's death in 1994 than during the same time span in 1992 or 1993.
Steven Stack, director of the Center for Suicide Research in Troy, Mich., cautions against reading too much into either study.
"Neither of these are well-designed investigations," Stack argued in an email. "Jobes's article was based solely on the Seattle area and had extremely small numbers of suicides to investigate. The other study was done in Australia. We generally find that suicide stories concerning foreign celebrities have little or no impact in other nations."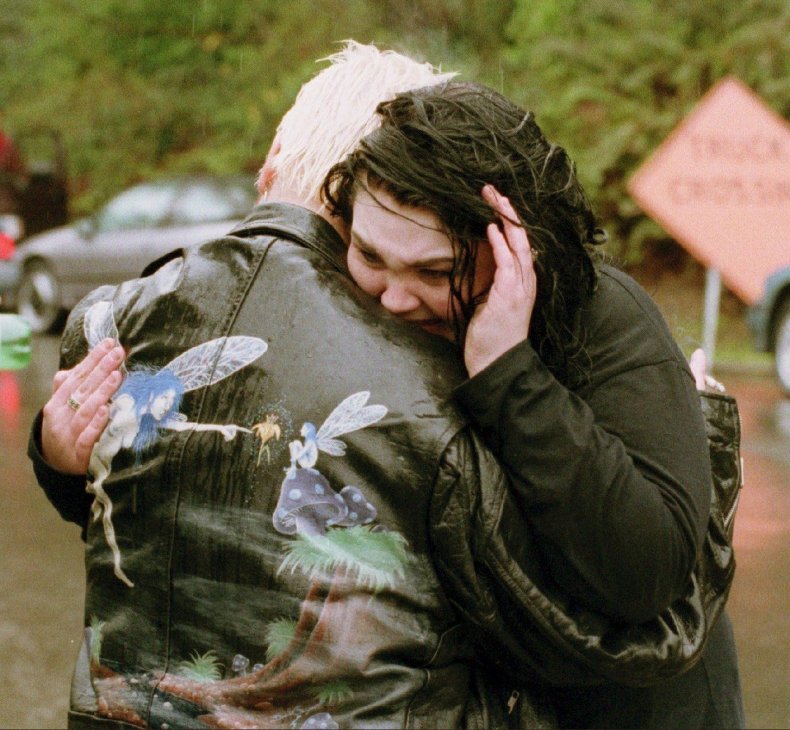 But Cobain, who had an active following in Australia, was hardly a routine celebrity. To Dr. Christine Moutier, who serves as chief medical officer at the American Foundation for Suicide Prevention, Jobes's conclusions seem "completely legitimate."
"When a public figure dies by suicide, there is both the potential for a terrible consequence of copycats and a cluster of suicide contagion," Moutier told Newsweek. "There is also the possibility of a positive outcome in terms of a public strong message related to help-seeking."
The spike in suicide crisis calls in King County, as Jobes documented, suggests that the latter occurred.
"That's all consistent with what we know about the phenomenon of contagion after a highly charged suicide," Moutier said. "It's an incredible case study in terms of what can happen with a proactive approach that's very multimodal."
"What it means," she added, "is that suicide is preventable in large part."
No suicide since has matched Cobain's in terms of public discussion. But experts say its impact lasted well beyond those initial months. Beyond helping bring established guidelines into national media coverage, it made suicide a more breachable topic of discussion in high schools, colleges and offices around the country—if not the world.
"I think what it did do is it broke the barrier in discussing suicide," said Vicki Wagner, executive director of the Youth Suicide Prevention Program. "It definitely put it out there, particularly in that generation. And made it something they could talk about."
Cross echoed that view, describing how parents would bring their kids to readings of Heavier Than Heaven, his biography of Cobain, and encourage teenagers to listen.
"What the parents said is, 'I want to have this dialogue with the kids,'" Cross said. "What they said is, my book and Kurt's story gave those kids a way to talk about topics that are otherwise very difficult to talk about at the dinner table."
Ten, 15, or 20 years after Cobain's death, those conversations carry on.
In the spirit of the media guidelines described above, please call the National Suicide Prevention Hotline if you or anyone you know is at risk: 1-800-273-8255. Suicide warning signs are listed here.