Did Lesley Stahl Really Get Death Threats After the Trump Interview?
Did Lesley Stahl receive death threats following her interview with President Donald Trump? CBS has confirmed they hired 24-hour security detail for the revered 60 Minutes host after one of her immediate family members on the West Coast was targeted. The security will escort Stahl and her family whenever they are out in public.
The threatening phone call was reported to the Los Angeles Police Department on Thursday around 9 p.m. The caller aimed the threat at the television host and her family, and mentioned something pertaining to "neo-Nazis." Police are reported to have opened an investigation into the death threat.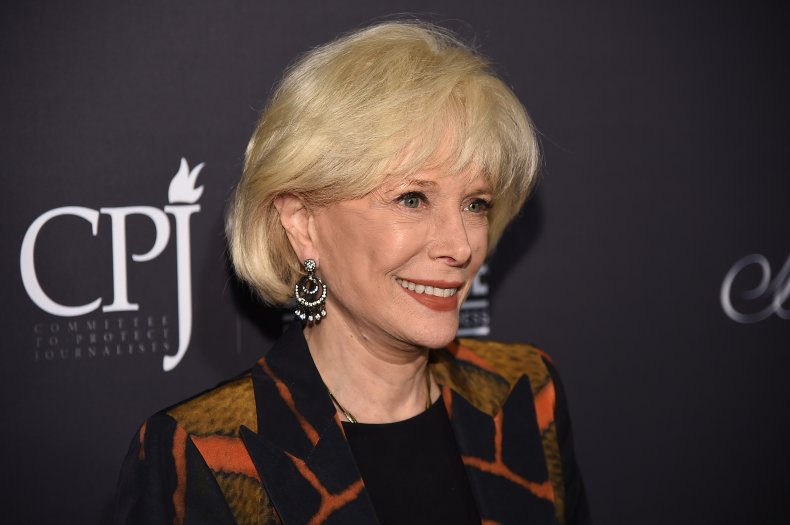 The call came in two days after the highly publicized 60 Minutes interview was recorded, and several days before CBS aired it.
Trump cut the 60 Minutes interview short after growing frustrated with Stahl over her questioning of his handling of the coronavirus pandemic. He accused the host of being biased and too tough, claiming that Stahl gave only "softball" questions to former Vice President Joe Biden. "I wish you would interview Joe Biden like you interview me," he said.
At the time, Stahl reminded Trump that she had yet to even interview the Democratic Presidential nominee. She also told Trump that she was going to be fair.
The same day the interview was recorded, Trump claimed he was considering sharing the interview "so that everybody can get a glimpse of what a FAKE and BIASED interview is all about."
He uploaded the "unedited" 38-minute-long interview on his Facebook page on Thursday, hours before the death threats to Stahl came in. "Look at the bias, hatred and rudeness on behalf of 60 Minutes and CBS," he said. "Tonight's anchor, Kristen Welker, is far worse! #MAGA" The version he shared was different than the episode that 60 Minutes eventually aired.
In CBS' version, Stahl said that she and Trump "were scheduled to take a walk with the president around the White House grounds," before he fled the interview. The network's take on the interview also included press secretary, Kayleigh McEnany, handing Stahl an enormous book. McEnany claimed it was the president's healthcare plan. "It was heavy. Filled with executive orders, congressional initiatives, but no comprehensive health plan," Stahl admitted.
Another stark contrast in CBS' 60 Minutes episode was the blunt introduction Stahl gave. "We had prepared to talk about the many issues and questions facing the president, but in what has become an all-too-public dust-up, the conversation was cut short," Stahl said while introducing the segment, referring to Trump walking out. "It began politely, but ended regrettably, contentiously."
The CBS series hit 16.8 million viewers Sunday evening. An average viewing of the show is typically 10.5 million viewers per episode.