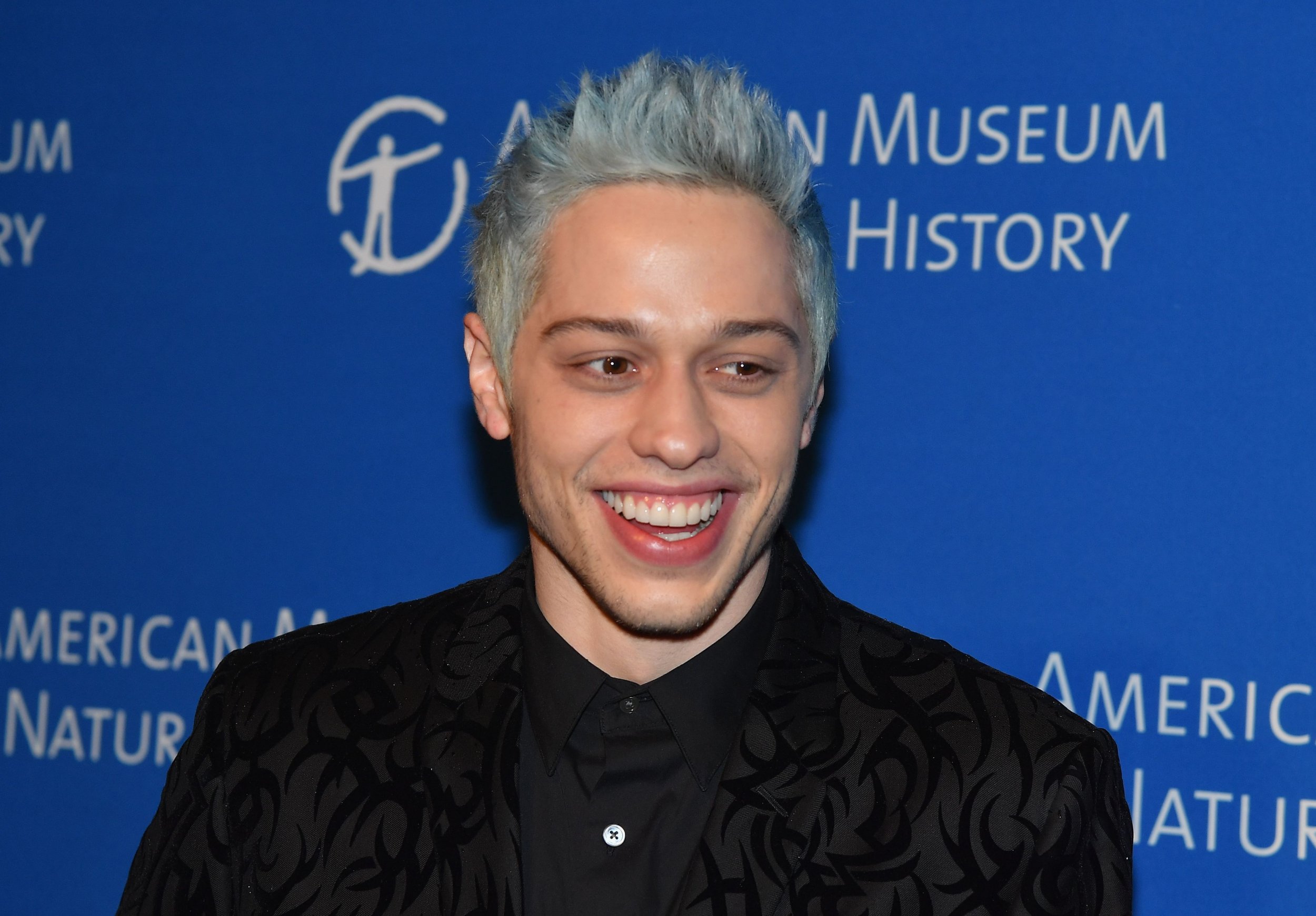 Pete Davidson didn't hold back when he took aim at Louis C.K. during his stand-up performance at Boston Chevalier Theatre on New Year's Eve — and justified it by claiming that the disgraced comedian once tried to get him fired from Saturday Night Live.
During the candid set, 25-year-old Davidson joked that his tattoos have turned out to be bad omens, resulting in several deaths, before taking a jab at his fellow comedian Louis C.K.
"I got a Harry Potter tattoo. Then the next day Alan Rickman, the guy who played Snape died, and I was like, oh, what a weird coincidence," Davidson said, according to E! News. "Then I got a Willy Wonka tattoo. Next day — Gene Wilder dies. Now I'm like, alright, that's a coincidence, that's weird. So I'm thinking of getting a tattoo of Louis C.K., what do you guys think?"
The comedian added: "That joke used to be about Aziz Ansari, but Aziz has been nice to me recently."
Davidson then went on to explain that Louis C.K. tried to get him fired from SNL when he hosted the show in April 2017, months before several female comedians accused him of sexual misconduct.
"[Louis C.K.] told all the producers in front of me that all this kid does is smoke weed and he's gonna smoke his career away," Davidson told the crowd, before revealing that the veteran comedian also complained to SNL creator Lorne Michaels that he "smokes so much weed it makes people uncomfortable."
"Then five years later this motherf***er's been locking doors and jerking off in front of people," Davidson added.
Over the past few days, Louis C.K. has been widely criticized after an hour of his new stand-up set was leaked online. During his controversial set, the comedian joked about gender-neutral pronouns and ridiculed the Parkland shooting survivors for being organized and outspoken teenagers around the subject of gun control.
Towards the end of 2017, amid the height of the #MeToo movement, five women accused Louis C.K. of sexual harassment after he allegedly masturbated in front of them. Soon after, the comedian admitted to wrongdoing in a statement released in November 2017.
"I have been remorseful of my actions. And I've tried to learn from them. And run from them. Now I'm aware of the extent of the impact of my actions," he said.