Did Melania Know About Trump's Alleged Affairs? Speculation Mounts Amid Stormy Daniels Saga
Melania Trump's silence on the ongoing Stormy Daniels saga might speak for itself.
Or at least that's what New York Times opinion writer Charles Blow thought, titling a Sunday column about the first lady, President Donald Trump and his alleged extramarital affairs "Melania Knew."
"It's not even the infidelity that most bothers me," Blow wrote of the reports that Trump cheated on his current wife, the first lady, with Daniels between 2006 and 2007. That's their business, according to Blow. Then what bothers him most?
"In this case, Melania knew exactly the kind of man she was getting."
Blow noted that Trump's alleged relationship with Daniels came right around the time of other notable indiscretions: In September 2005, nine months after marrying Melania, Trump appeared on Access Hollywood, which caught him on a hot mic bragging about sexually assaulting women. Melania was pregnant at the time. The following year, just months before his alleged affair began with Daniels, Trump famously said that if Ivanka Trump weren't his daughter, "perhaps [he'd] be dating her."
Trump has shown his true colors to Melania all along, Blow argued.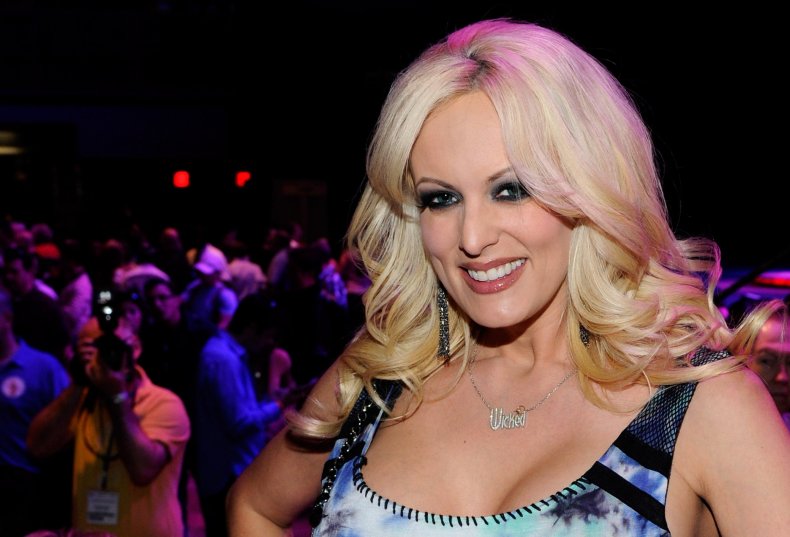 If the first lady didn't know about her husband's alleged affairs when they were happening, she knows now. News about Daniels and her fight against a nondisclosure agreement she signed in the days approaching the 2016 election—which may be rendered void because Trump failed to sign it—has dominated headlines, and the White House has been bombarded with questions from the press about Daniels's legal disputes.
And though the public has always taken a keen interest in the marital relationship between the president and first lady, Daniels's allegations have brought the couple more scrutiny than ever before.
When in January, on the same day as her 13th wedding anniversary, Melania canceled plans to meet Trump in Davos for an economic summit, it stoked rumors that Daniels had driven a wedge between the two. Melania's spokeswoman addressed the rumors, calling them a product of a "laundry list of salacious and flat-out false reporting," and insisted that Melania had changed her plans due to "scheduling and logistical issues."
Still, there are many who are waiting to hear the first lady speak to the allegations of infidelity facing her husband. Other first ladies have already set a precedent—like Hillary Clinton.
Clinton spoke publicly about allegations of her husband's relationship with Monica Lewinsky in the days immediately following the emerging news reports, at first taking a strong stand with former President Bill Clinton.
A few weeks later, Clinton told the press she suspected that the allegations would "slowly dissipate over time under the weight of its own insubstantiality."
Melania may be hoping for the same. But the Lewinsky scandal has been firmly embedded in the American consciousness for decades; if it's any indication, she won't be so lucky.