Did NBC Try to Kill Weinstein Investigation? Network Denies Farrow Producer's Claims
On August 30, a former NBC News producer claimed that "the very highest levels at NBC" issued an order to kill the bombshell story on Harvey Weinstein's alleged sexual misconduct.
In a statement to CNN, Rich McHugh, who worked with Ronan Farrow on the Weinstein investigation, revealed that he was "ordered to stand down" by the network just as his team was set to interview a source who had credible allegations of rape against Weinstein.
"At a critical juncture in our reporting on Harvey Weinstein, as we were about to interview a woman with a credible allegation of rape against him, I was told not to do the interview and ordered to stand down, thus effectively killing the story," McHugh said. "Something else must have been going on.
"As a journalist for 16, years I do know that when you have an explosive story, you never let it walk out the door," he added.
An NBC News spokesperson issued a statement denying McHugh's claims. "The assertion that NBC News tried to kill the Weinstein story while Ronan Farrow was at NBC News, or even more ludicrously, after he left NBC News, is an outright lie," the statement read.
"In August of 2017, after NBC News assigned Ronan Farrow to investigate Weinstein and supported his reporting efforts for eight months, Farrow believed his reporting was ready for air," it continued. "NBC disagreed because, unfortunately, he did not yet have a single victim of—or witness to—misconduct by Weinstein who was willing to be identified.
"Dissatisfied with that decision, Farrow chose to leave for a print outlet that he said was willing to publish immediately. NBC News told him 'We will not stand in your way,' and allowed him to take his reporting to The New Yorker, where, two months later, he published a strong piece that cited the following victims by name: Asia Argento, Mira Sorvino, Rosanna Arquette, Lucia Evans, Emma de Caunes, Jessica Barth, and Sophie Dix. Not one of these seven women was included in the reporting Farrow presented while at NBC News."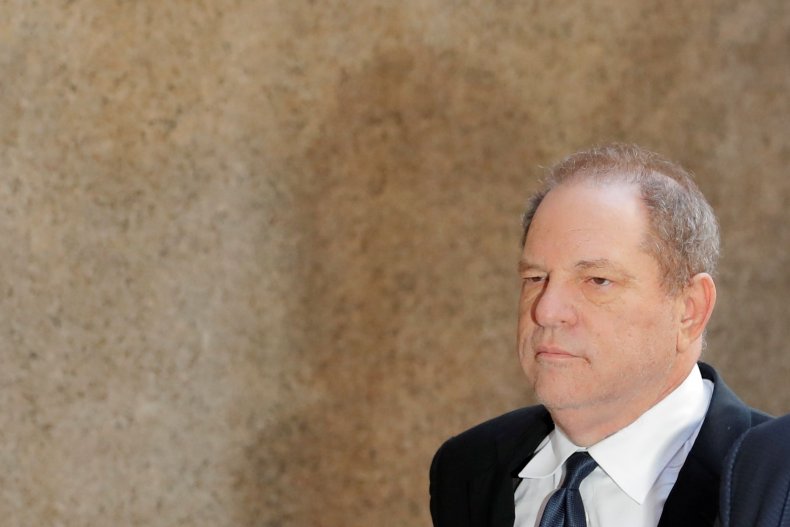 NBC News President Noah Oppenheim also refuted McHugh's allegations. Speaking to the The New York Times, he said that the former producer "was never told to stop in the way he's implying." He claimed that a day before the interview with the woman who had a credible allegation of rape, Farrow requested that he be allowed to take the story elsewhere.
After NBC News refused to run it, Farrow pitched the story to The New Yorker,where it ran last October. Following a snowball of reports and other women coming forward with their stories about Weinstein, the disgraced producer was charged in May with first- and third-degree rape as well as committing a criminal sexual act in the first degree. Weinstein denied the allegations.