Obama Insists Combat Mission in Afghanistan Ends in December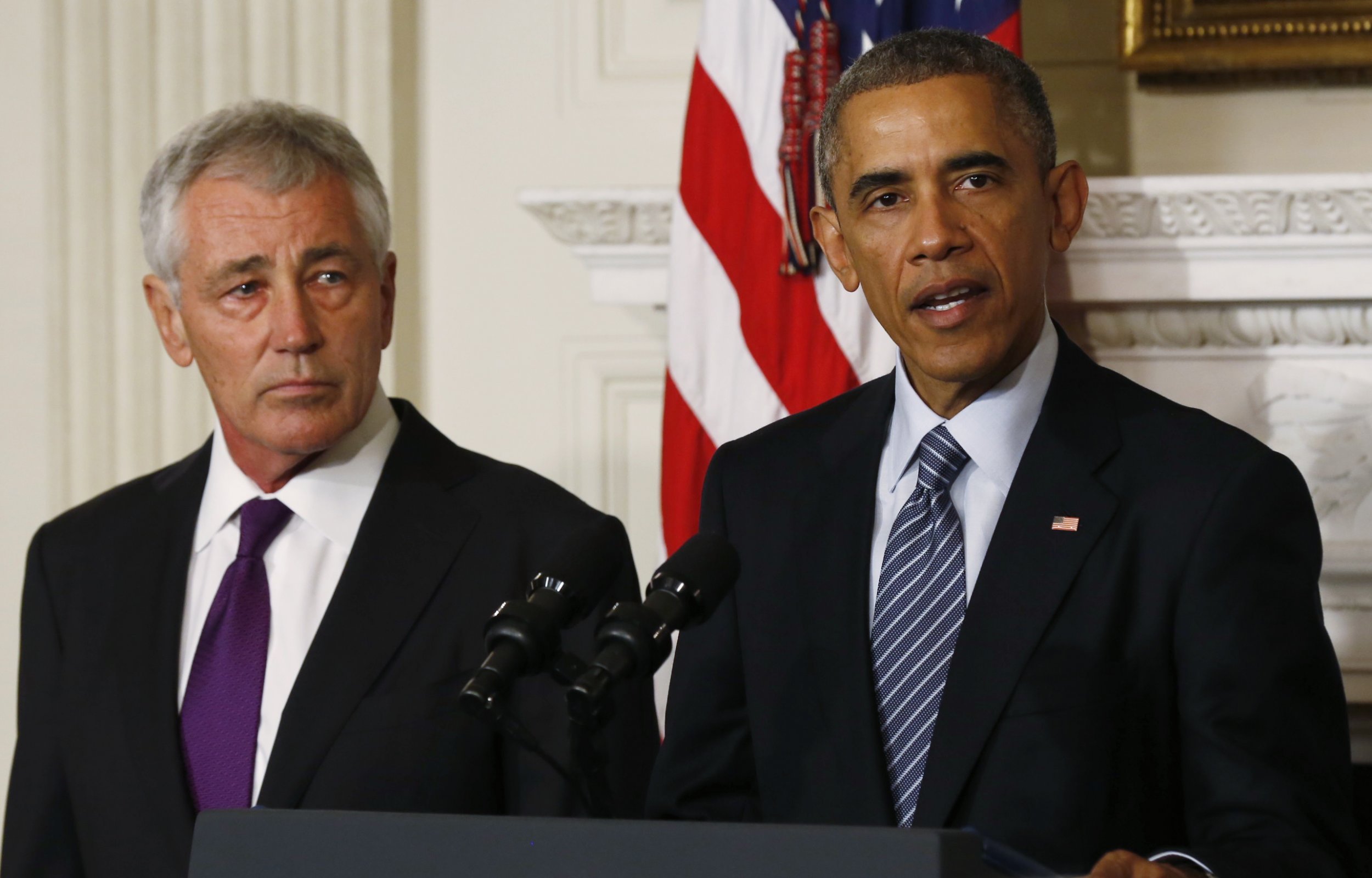 In a speech announcing the resignation of Secretary of Defense Chuck Hagel, President Barack Obama mentioned that the U.S. combat mission in Afghanistan, as previously planned, would end in December. The comment appears to contradict a recent report that Obama signed an order in secret to expand the U.S. military role in the country in 2015.
"Our forces have drawn down. Our combat mission there ends next month, and we'll partner with Afghans to preserve the gains we have made," Obama said Monday.
According to a The New York Time story last week, President Obama signed an order in secret to give the U.S. military an active combat role in Afghanistan next year. That order would allow U.S. forces to conduct missions against the Taliban and other militant threats, and would also allow American bombers, jets and drones to support Afghan troops on combat missions.
Obama had said in May that U.S. troops would have no combat role in Afghanistan in 2015, and that "this year, we will bring America's longest war to a responsible end." Obama said 9,800 remaining American troops would be limited to training Afghan forces and to hunting the "remnants of Al Qaeda."
The new presidential order would ensure the U.S. military has a more active role in Afghanistan than the president previously stated. General John Campbell, who currently commands NATO and American forces, told reporters earlier this month that he was reassessing U.S. plans for the Afghan war drawdown.
"Do I come back and do I alert my leadership and say we are coming down to this number, we need to hold a little bit longer to take advantage of some of the things that President [Ashraf] Ghani has put in place and we need more NATO forces in certain locations for longer?" Campbell said, according to Foreign Policy. "I've got to do that analysis and we're just starting that now."