Piers Morgan is making headlines all over the world this week after he left his job on ITV's Good Morning Britain amid backlash over his comments about Meghan Markle.
The U.K. network announced that Morgan was stepping down after he stormed out of the studio during his live show on Tuesday.
"Following discussions with ITV, Piers Morgan has decided now is the time to leave Good Morning Britain," ITV wrote in a statement. "ITV has accepted this decision and has nothing further to add."
During Meghan and Prince Harry's interview with Oprah Winfrey, which aired on Sunday, she opened up about having suicidal thoughts when she was a working member of the royal family. The couple also made claims about racism, isolation and a lack of support from "the firm."
Morgan has repeatedly claimed that he does not believe Meghan and made disparaging comments about the interview. His remarks on GMB have been widely condemned, especially because ITV is running a highly publicized "Get Britain Talking" mental health campaign.
"Who did you go to? What did they say to you?" Morgan asked on GMB. "I'm sorry, I don't believe a word she said, Meghan Markle. I wouldn't believe it if she read me a weather report."
The U.K. broadcasting watchdog, Ofcom, launched an investigation after more than 41,000 complaints were made about Morgan's comments.
Morgan, a former tabloid editor who is something of a household name in Britain, is also quite well known in the U.S., where he used to work for CNN.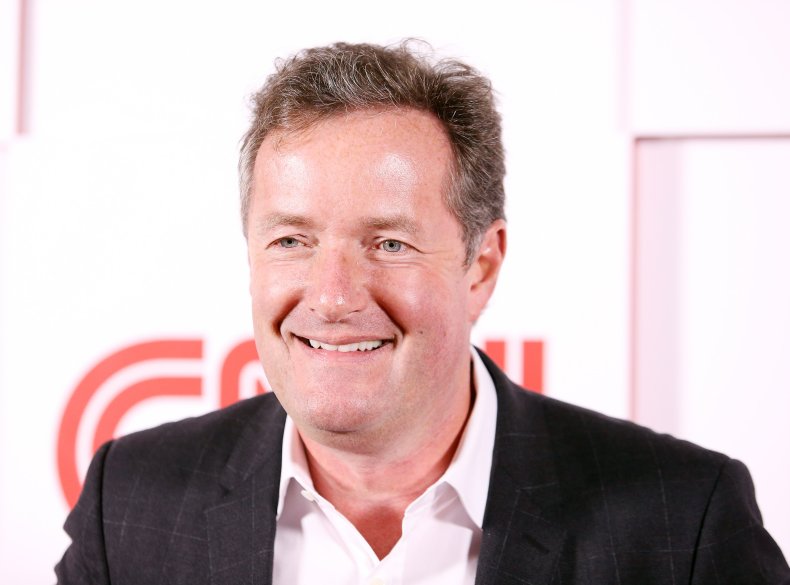 The presenter hosted a CNN talk show from 2011 to 2014. In Piers Morgan Live (formerly known as Piers Morgan Tonight), he interviewed politicians, celebrities and members of the public.
His first guest in the prime-time slot—which was previously occupied by broadcasting giant Larry King, who died in January—was Winfrey.
Morgan's show was canceled on February 23, 2014, after a run of disappointing ratings, which he blamed on his stance on divisive issues such as gun control.
"It's been a painful period and lately we have taken a bath in the ratings," Morgan told The New York Times at the time.
"Look, I am a British guy debating American cultural issues, including guns, which has been very polarising, and there is no doubt that there are many in the audience who are tired of me banging on about it," he added. "That's run its course."
In the U.K. Morgan is also well known for being embroiled in a phone-hacking investigation—and for being sacked as editor of the Daily Mirror in 2004 over the publication of hoax pictures claiming to show British soldiers abusing an Iraqi prisoner.
He was interviewed by U.K. police officers investigating hacking in December 2013. CNN said this had no impact on its move two months later to axe his show.
CNN's Allison Gollust said in a statement: "The decision had nothing to do with the hacking interview—not at all."