Did the Pope Actually Call Abbas an 'Angel of Peace'?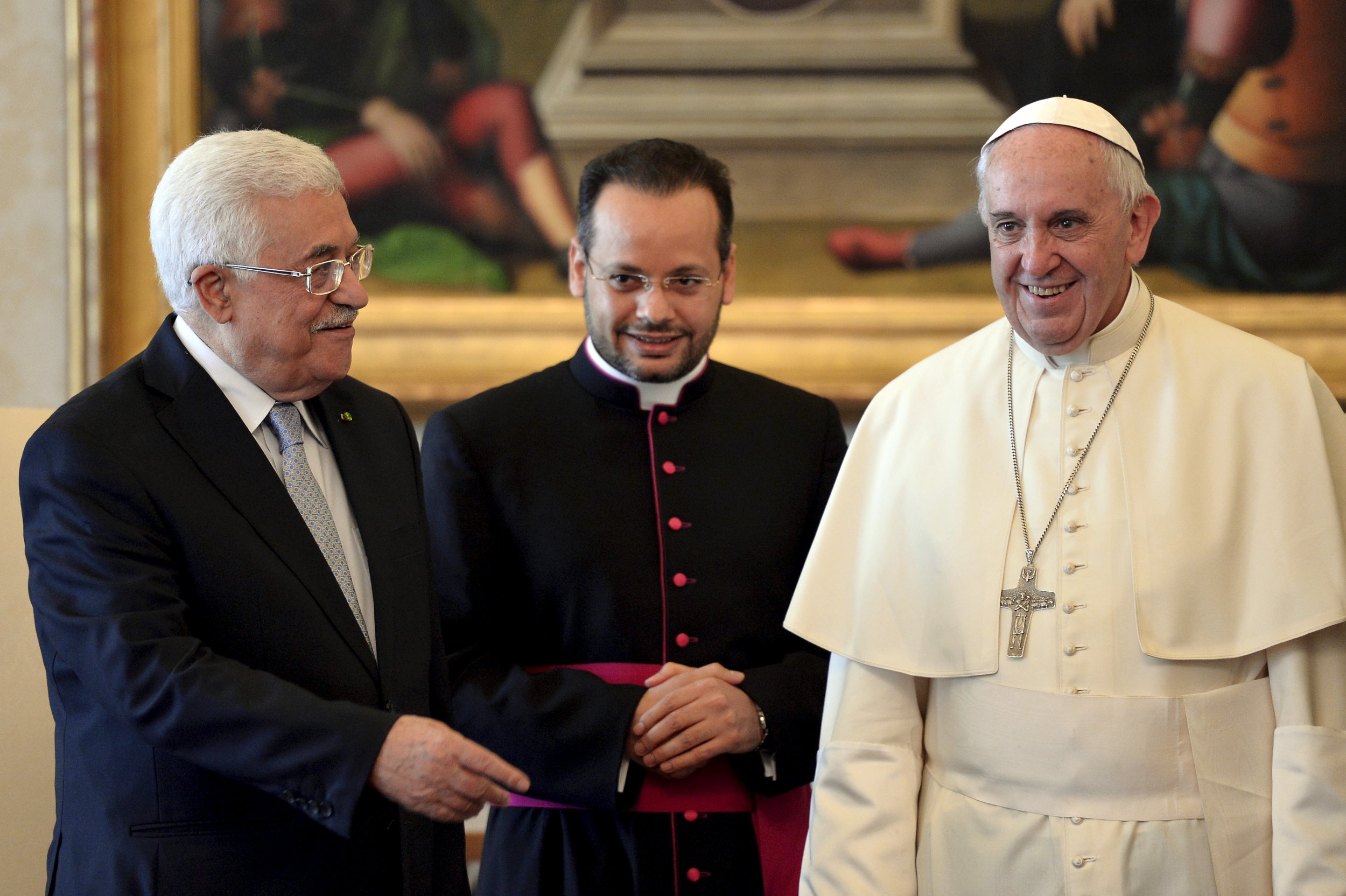 Several days after the Vatican signed its first bilateral treaty formally recognizing the state of Palestine, media outlets including The New York Times, Agence France-Presse and even Crux reported that Pope Francis praised Palestinian President Mahmoud Abbas as "an angel of peace."
The Vatican has effectively recognized a Palestinian state since 2012, but the announcement, coupled with the language the pope reportedly used, upset some in Israel and the United States. In a response in Israel Hayom, a conservative Israeli paper owned by American business mogul Sheldon Adelson, columnist Dror Eydar wrote, "Your Holiness, establishing a Palestinian state on the Samarian hills in the heart of the historic Land of Israel is the latest attempt to nail the entire Jewish people to the cross."
Faced with an onslaught of questions, Federico Lombardi, director of the Vatican press office, said Pope Francis did not call Abbas an "angel of peace" but instead called on Abbas to be an angel of peace. "I was personally present at yesterday's audience in the library of the Papal Apartment in the Apostolic Palace, but I did not hear the exact words spoken because they were said in a very colloquial manner between the pope and the Palestinian president, who were in close proximity to one another," Lombardi said in the statement. "In any case, the sense of encouraging a commitment to peace was very clear, and I believe that the very gift of the symbol of an angel of peace was made by the pope with this sole intention, as well as many previous presentations of the same gift to presidents, not only to Abbas."
The Argentinian-born leader of the Catholic Church presented Abbas with a medallion bearing the image of an angel, a common gift for foreign heads of state, according to Thomas Rosica, English-language assistant to the Vatican press office.
Rosica emphasized that the pope has a positive relationship with both Israelis and Palestinians. Francis's relationship with former Israeli President Shimon Peres was "very good and warm," he said, adding that Francis visited Prime Minister Benjamin Netanyahu during the pope's latest trip to the Middle East. Rosica did not know if gifts were exchanged.