Did The Pope Just Smack Down Trump? Pontiff Throws Subtle Shade On Twitter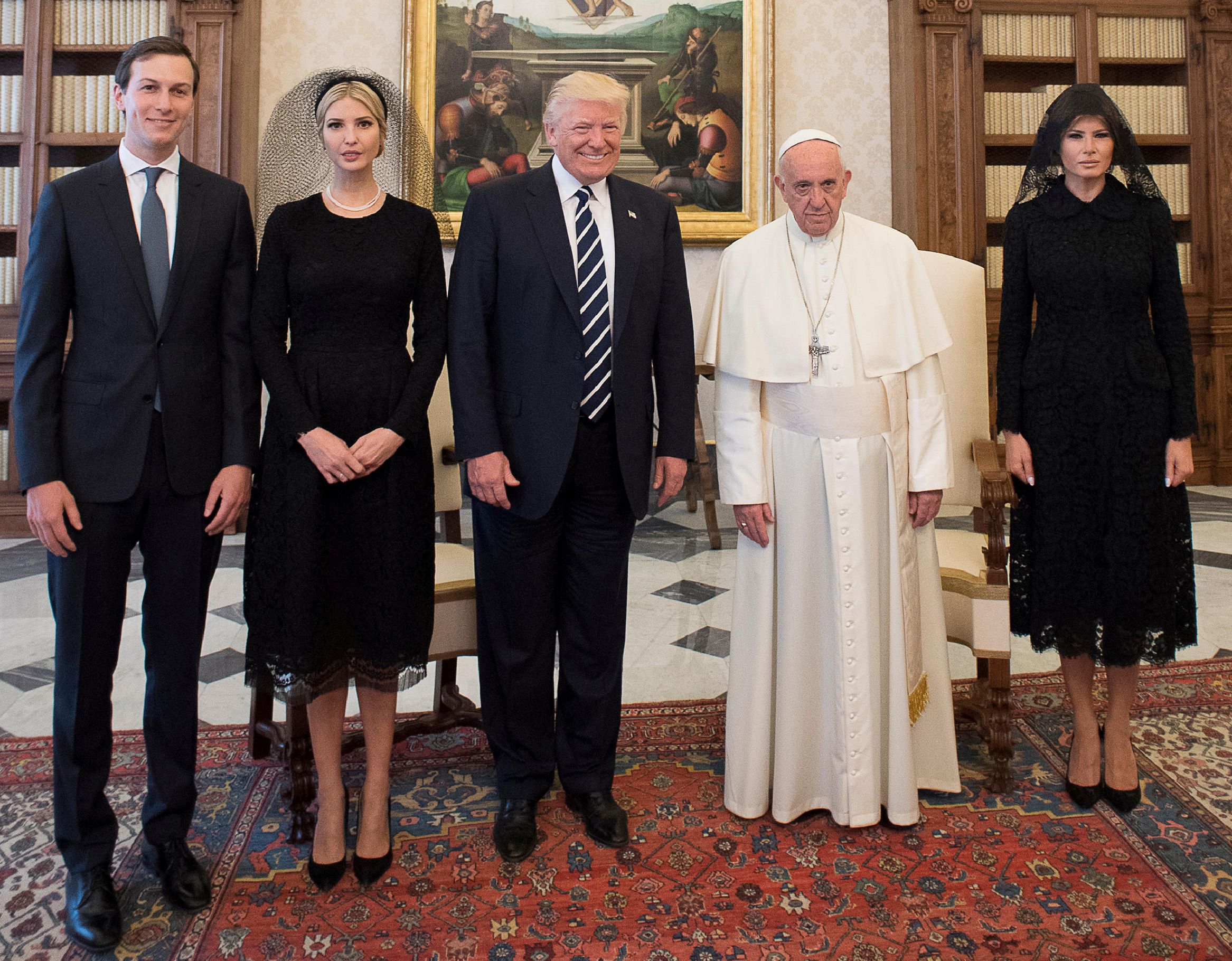 Pope Francis may have thrown some subtle shade at Donald Trump, in a tweet that encouraged political leaders to think about the common good.
The pontiff sent the innocent-seeming tweet on Sunday, several days after he openly criticized the president over his decision to recognize Jerusalem as the capital of Israel.
"Political activity must truly be conducted at the service of the human person, with respect for creation and for the common good," the pope wrote, several days after saying he was "profoundly concerned" about the president's move on Jerusalem.
"I pray to the Lord that its identity is preserved and strengthened for the benefit of the Holy Land, the Middle East and the whole world, and that wisdom and prudence prevail to prevent new elements of tension from being added to a global context already convulsed by so many cruel conflicts," the pope said earlier in the week.
Trump and Pope Francis do not see eye to eye on a number of issues, including Jerusalem, the Paris climate agreement and the protection of young immigrants from deportation, among other things, although the pope often chooses his words carefully so as to find common ground with the president.
Ahead of the meeting between the two, the pope told reporters: "I will say what I think, and he will say what he thinks. There are always doors that are not closed. We need to find the doors that are at least partly open, go in and talk about things we have in common and go forward, step by step."
It's not the first time the pope has been accused of performing a virtual eye roll at the president, with #PopeShade appearing on Twitter following the pontiff's meeting with Donald and Melania Trump back in May, and again following the pope's meeting with Canadian Prime Minister Justin Trudeau and his wife, Sophie Grégoire Trudeau.
The pope has previously made Twitter requests of political leaders, writing back in 2014, "I ask everyone with political responsibility to remember two things: human dignity and the common good."