Did Pregnant Woman Who Let Boyfriend Punch Her in Stomach to Kill Baby Commit a Crime?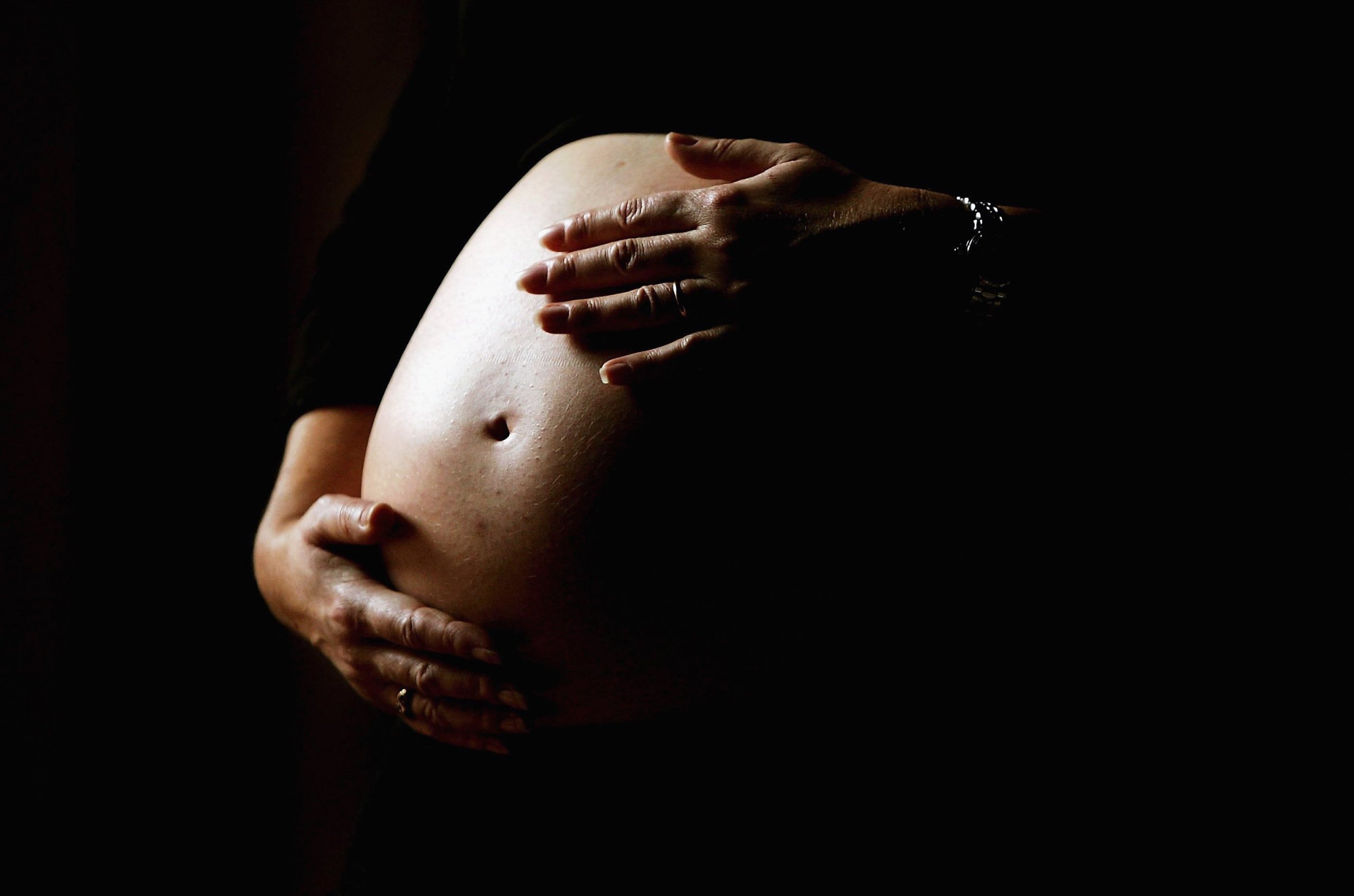 A Bakersfield, California, woman has given birth to a stillborn baby with head fractures, and police believe the parents are to blame.
According to Bakersfield Now, police are alleging that the mother of the child had asked her boyfriend, who was also the father, to punch her stomach repeatedly. The father beat the mother's stomach "at least 10 times," until she "stopped feeling the baby move," police said.
Upon arriving at Kern Medical, at 30 weeks pregnant, the mother had bruises on her stomach that she attributed to an accident while mopping. Doctors noted the baby girl was delivered with "traumatic injuries…that led to the child's death."
Suspicious medical staff contacted the police and the woman confessed in an interview, according to a police report.
The couple are now in a legal limbo while authorities determine if the act was a crime. Speaking to Bakersfield Now, Kern County Deputy District Attorney Gina Pearl said the case was being actively reviewed. "It's a unique case," Pearl said. "We're still investigating, there's a lot of different angles."
The police department and district attorney's office are waiting for a coroner's report before any action against the couple is taken. Newsweek has asked the district attorney's office when the coroner's report is likely to be finished and will update this story if a response is given.
In California, abortion is legal until 24 to 26 weeks. Murder charges cannot be pursued, however, because the "act was solicited, aided, abetted, or consented to by the mother of the fetus."
Right to Life Kern County executive director Marylee Shrider was shocked to hear the story. "I wanted to burst into tears," Shrider told Bakersfield Now. "It's pretty sickening to read." Shrider said the father must be held accountable. "Even if she thought of it, what kind of man would say, 'Yeah, I'll punch you in the stomach until the baby is dead?'"
"On moral grounds, grounds of decency, no, there's no gray areas here," Shrider added.
Speaking from the other side of the abortion debate, Jennifer Bloomquist, of Pro Choice Kern County, said there was a big difference between "safe and legal abortions" and "induced miscarriages." "Of course, we don't want anyone to suffer violence," Bloomquist said. "We can prevent future cases by offering greater access and even funding for abortions."
Bloomquist was more hesitant to weigh in on the legal debate created by the incident. "We don't have all the facts. And there's no way that I personally can make a call on this case."
Right to Life Kern County and Pro Choice Kern County have not responded to requests for comment.