Did Putin and Soleimani Meet in Moscow About Assad?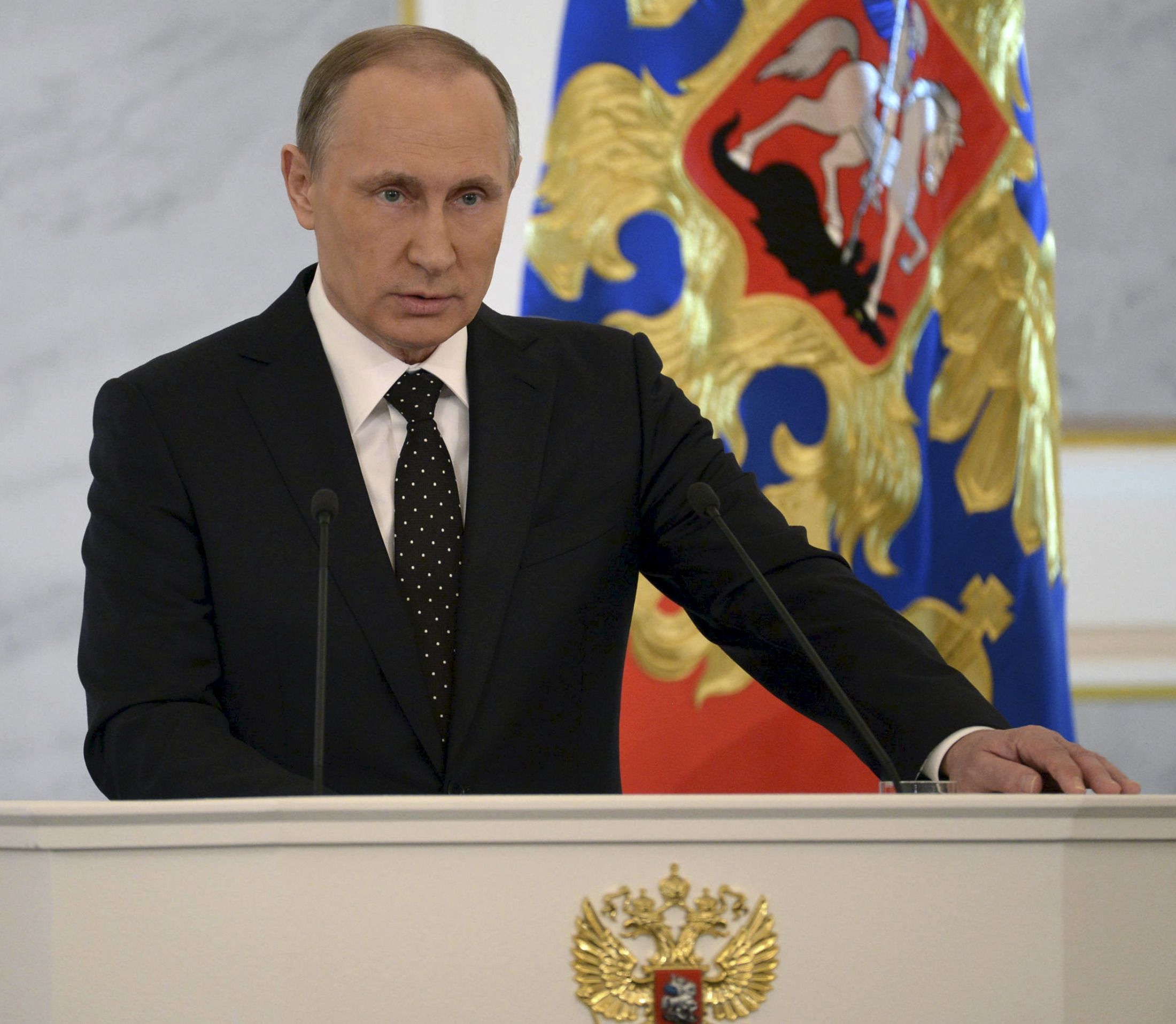 DUBAI (Reuters) - An Iranian news agency said on Wednesday the commander of foreign operations for Tehran's elite Revolutionary Guards had met Russian President Vladimir Putin last week, but his spokesman flatly denied the report.
Fars news agency said General Qassem Soleimani, who visited Moscow in July to aid in planning the Russian military intervention in Syria, was back there last week for talks with Putin and senior military and security officials.
Russia and Iran support Syrian President Bashar al-Assad against various rebel groups in that country's civil war.
Kremlin spokesman Dmitry Peskov issued a quick denial. "No, there wasn't," RIA news agency quoted him as saying when he was asked whether there had been such a meeting.
There was a similar confusion about Soleimani's travels last July. An Iranian official and two United States security sources told Reuters he had visited Moscow but Russia denied this.
Backed by Russian air strikes, hundreds of Iranian troops have arrived in Syria since late September to take part in a pro-government ground offensive, their biggest deployment in the country to date.
Soleimani, head of the Quds Force, has been subject to an international travel ban and asset freeze by the U.N. Security Council since 2007 for his alleged role in illicit arms trafficking and smuggling nuclear materials.
Fars said that he "held a meeting with President Putin and high-ranking Russian military and security officials during a three-day visit last week... They discussed the latest developments in Syria, Iraq, Yemen and Lebanon".
Quoting unnamed sources, it added that Putin called him "my friend Qassem" during the reported meeting.
Soleimani has helped lead Iran's efforts to fight armed insurgents in Syria and neighboring Iraq and reports directly to the Islamic Republic's Supreme Leader Ayatollah Ali Khamenei.
Last month, Putin met Khamenei in Tehran. Iranian officials described the two-hour meeting as "unprecedented in the history of both countries".
U.S. Ambassador to the United Nations Samantha Power said Soleimani's earlier visit to Moscow violated the U.N. travel ban, which Russia endorsed at the time.
Once a reclusive figure directing covert operations abroad, Soleimani now enjoys almost celebrity status among Shi'ites, with Iraqi fighters and Syrian soldiers posting selfies with him from the battlefield on social media.
He played a role in organizing Iraqi militias to fight Islamic State after the group captured large swathes of the country last year.