Did Robert Mueller Hint That Donald Trump Is Next? CNN Analyst Says He'd Be Nervous If He Were President
Information in the sentencing document for Michael Flynn, who served briefly as President Donald Trump's national security adviser, should give the president cause for worry, said CNN legal analyst Jeffrey Toobin.
In documents filed Tuesday, special counsel Robert Mueller recommended that Flynn face little to no prison time for lying to the FBI over his contacts with Sergey Kislyak, the Russian ambassador to the U.S. at the time, during the presidential transition.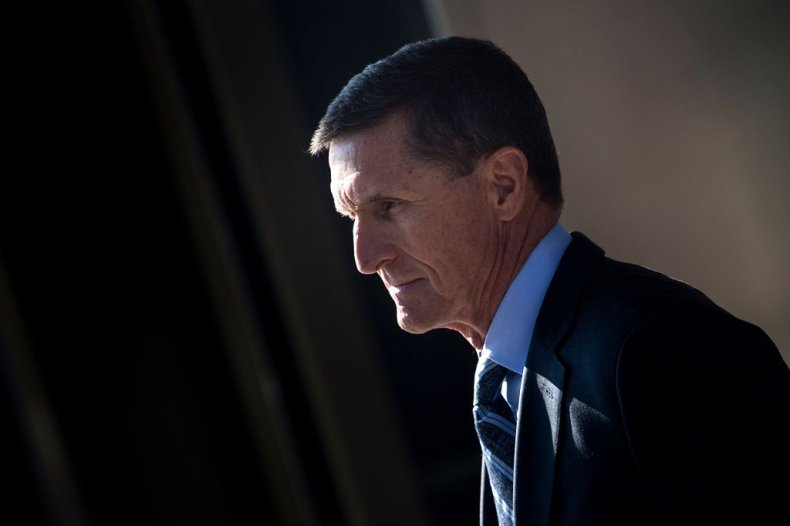 Mueller said that Flynn had provided "substantial assistance" to his inquiry into possible complicity between the Trump campaign and the Russian government, but specific details of Flynn's cooperation had been heavily redacted.
Speaking to CNN's Anderson Cooper Tuesday night, Toobin reviewed the documents, homing in on a section in which Mueller wrote: "The defendant's record of military and public service distinguish him from every other person who has been charged as part the [Special Counsel Office's] investigation. However, senior government leaders should be held to the highest standards."
Toobin said the second sentence could be a significant indicator of "how Mueller is going to characterize what went on in the Trump White House."
He continued: "The fact that he is saying 'senior government leaders should be held to the highest standards'—I would be a little nervous if I were the people involved in the obstruction of justice investigation, starting, of course, with the president of the United States."
For Toobin, the sentence pointed to "how Mueller is going to approach the remainder of his investigation as he starts thinking about the people in the White House."
Mueller's two-part sentencing memo said that Flynn had given investigators firsthand accounts of "interactions between individuals in the presidential transition team and Russia."
According to the memo, Flynn provided assistance in three ongoing investigations, details of which were heavily redacted.
Flynn, who served for 24 days as Trump's national security adviser, was fired over his failure to disclose his conversations with Kislyak to Vice President Mike Pence. He pleaded guilty in December 2017 to one charge of lying to the FBI.
In recent days, speculation has focused on the extent to which Trump is likely to be targeted in Mueller's investigation.
The question of whether a sitting president can be indicted for crimes is one that has divided constitutional and legal experts. Justice Department guidelines, issued in 2000, state that "the indictment or criminal prosecution of a sitting president would unconstitutionally undermine the capacity of the executive branch to perform its constitutionally assigned functions."
But under powers granted to them by the Justice Department, special counsels can seek special permission from the investigation's supervising attorney to indict a president.