Did Sarah Huckabee Sanders Break Law With Jemele Hill Statement? Former Government Ethics Chief Weighs In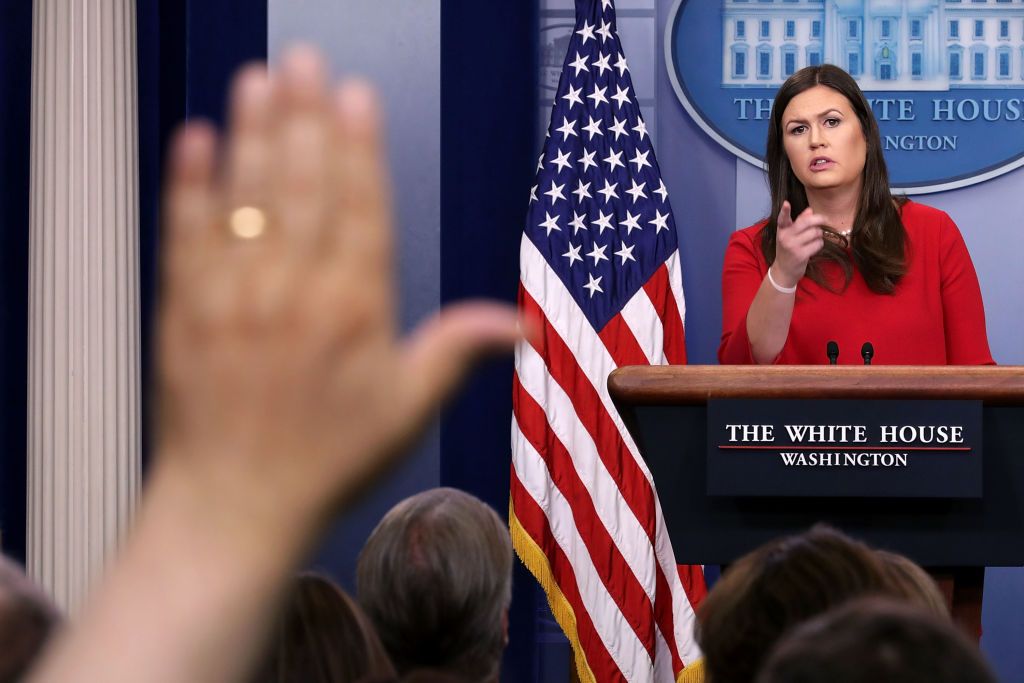 White House Press Secretary Sarah Huckabee Sanders was in dubious legal territory on Wednesday when she essentially called for ESPN host Jemele Hill to be fired, according to former Office of Government Ethics Director Walter Shaub.
Hill recently called President Donald Trump a "white supremacist" in a tweet, which Sanders described as a "fireable offense" during a press conference on Wednesday.
Subsequently, Shaub tweeted an "interesting law on the books."
This law essentially states certain government employees -- including the president, vice president and "any other executive branch employee" -- are prohibited from influencing the employment decisions or practices of a private entity (such as ESPN) "solely on the basis of partisan political affiliation."
Breaking this law can lead to a fine or imprisonment up to 15 years -- possibly both -- and could lead to disqualification from "holding any office of honor, trust, or profit under the United States."
But the specific language of the law he tweeted "doesn't criminalize today's remarks" because Sanders' comment wasn't "solely" related to partisan political affiliation, Shaub explained. "But it certainly highlights the inappropriateness of using federal authority to influence private employment decisions. Another important norm down the drain," he added.
In short, Sanders doesn't appear to have broken any laws with her statement, but it was quite bizarre for her to call for the dismissal of a Trump critic.
This is hardly the first time Shaub has called out unethical behavior from team Trump.
Shaub resigned from his position as the chief of government ethics in July after being at odds with the Trump administration for months, particularly in relation to the president's ongoing ties to his business empire.
This is also not the first instance in which the Trump administration has caused controversy by commenting on the business of a private company. After White House Counselor Kellyanne Conway urged people to guy buy products from Ivanka Trump's clothing, some suggested she broke the law.
Moving forward, it would arguably behoove the Trump administration to stay far away from making any public remarks on private entities.