Did Satan Create Catholicism? Trump-Supporting Pastor Robert Jeffress Thinks So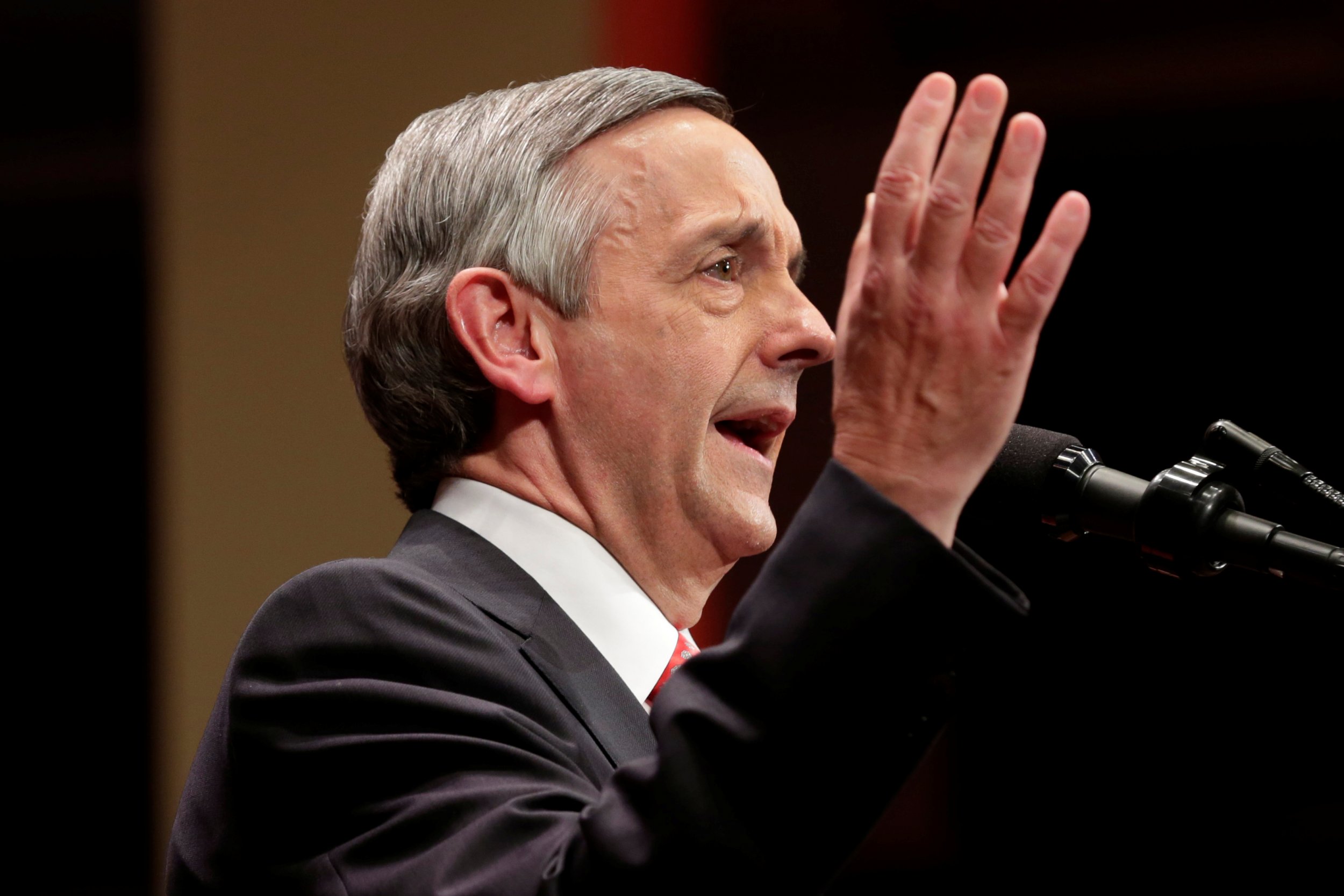 An evangelical pastor and President Donald Trump supporter says Catholicism is a "cult-like pagan religion" and the success of the religion is due to "the genius of Satan."
Dr. Robert Jeffress, a Southern Baptist pastor, says that the Roman Catholic Church is the result of the Babylonian cult system founded by the Book of Revelation in a video posted on YouTube by RWW Blog.
Twitter slammed and mocked the southern baptist pastor for making the comments on the religion.
"This idea is widespread in RW Born-Againism. They only tolerate Catholics because of anti-abortion stance. Their bigotry just under surface," tweeted one user.
"He endorsed Rick Perry over Mitt Romney in 2012 on the grounds that Mormonism is a cult," said co-founder of Vox, Matthew Ygelsias.
The comments come after Trump praised and promoted Jeffress for his new book, A Place Called Heaven: 10 Surprising Truths About Your Eternal Home.
"Great book just out, "A Place Called Heaven," by Dr. Robert Jeffress - A wonderful man," said Trump.
Trump praised the book almost an hour after Jeffress appeared on Fox Business Network's "Lou Dobbs Tonight" to comment on the criticism Representative Frederica Wilson directed at Trump for his disputed phone call with the widow of a slain soldier, the LA Times reported. The president reportedly told the widow her husband "knew what he signed up for" when he joined the Army.
During the interview, Jeffress defended Trump and said that his message to the slain soldier's widow was "absolutely appropriate." He called Wilson a "wacko rhinestone cowboy Congresswoman" and said she was only accusing Trump of these comments for her own self gain.
Jeffress has been a longtime Trump supporter. In July, Trump tweeted a flier to promote the "Celebrate Freedom" concert and rally in Washington where Jeffress spoke. The First Dallas Baptist Church, Jeffress's mega church, was one of the event's sponsors.