Did Time Change? Correct Time for Atlanta, Houston, New York, Los Angeles After Daylight Saving Time Ended
Knowing the correct time may seem like an easy task, but, thanks to Daylight Saving Time, people may have woken up and thought, "What time is it really?"
Daylight Saving Time begins in March and ends in November, although the exact dates vary from year to year. In spring, we push the clocks forward an hour in an effort to extend the number of daylight hours. Then, in fall, clocks "fall back" one hour, returning them to standard time.
This year, Daylight Saving Time ended on Sunday morning, at 2 a.m. local time. While commonly believed to have been enacted to help farmers, Daylight Saving Time, according to the Department of Transportation, is focused more on conserving energy. The more daylight hours there are, the less time people spend indoors consuming electricity because there's less of a need to turn on lights and rely on electric-dependent entertainment.
Most cell phones will change the time automatically, although the iPhone has a setting that allows users to turn off automatic time settings. As long as the automatic time setting on a cell phone wasn't turned off, if a person stared at their phones when the clock struck two, they should have noticed the time change to 1 a.m.
For those who wanted to take advantage of the extra hour to catch up on some much-needed sleep, when they woke up on Sunday morning and looked at their cell phone, it should have read the proper time.
Unsure if your iPhone automatically changed or not? Open "Settings," go to "General" and select "Date & Time." If the green toggle is turned on next to the words "Set Automatically," your phone is displaying the correct time. If it isn't, you're likely an hour ahead of the rest of your time zone.
Without knowing the exact moment someone is reading this article, it's tough to say outright what time it is in a specific American city. However, a good rule to abide by is if you're staring at an analog clock, meaning it has hands, and it reads an hour ahead of the time on a cell phone, trust the cell phone.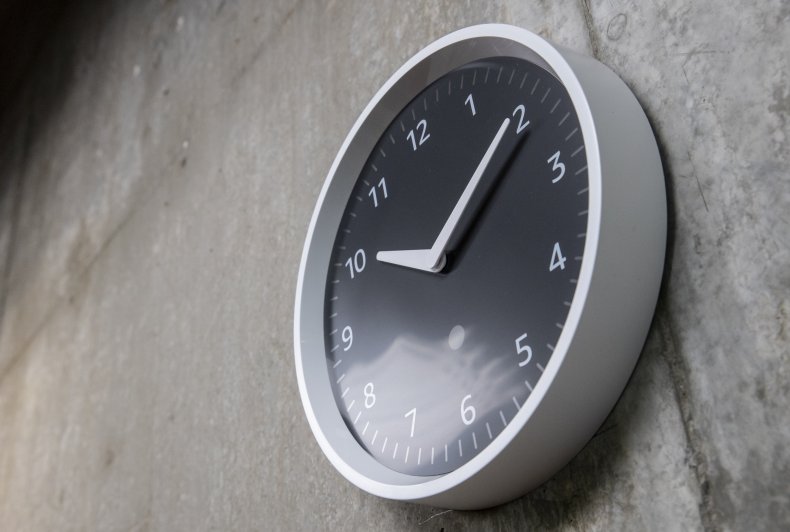 That being said, if people were in Hawaii or most of Arizona and were staring at their phones in the middle of the night, they likely didn't notice the clock change. That's because Hawaii and Arizona, excluding the Navajo Nation, don't participate in Daylight Saving Time.
This complicates things a bit when someone in one time zone wants to schedule a call with someone in Arizona or Hawaii because the time difference is not the same as it was on Saturday.
For example, on Saturday, if it was 11 a.m. in Atlanta or New York, both located in the Eastern Daylight Time zone, it would be 10 a.m. in Houston, 8 a.m. in Phoenix and Los Angeles and 5 a.m. in Honolulu.
On Sunday, when the clock strikes 11 a.m. in Atlanta or New York, it will still read 10 a.m. in Houston and 8 a.m. in Los Angeles. However, in Phoenix, clocks should read 9 a.m. and 6 a.m. in Honolulu.
Worst comes to worst, if you're completely confounded as to what time is the accurate time, there's a surefire way to know ... as long as you have cable and a working television. Power the TV up, turn to any news channel and you likely won't have to wait long before the time appears on one of the corners of the screen.