Did Time Change Today? Correct Time for New York, Phoenix, Chicago, Los Angeles
Clocks sprung forward early this morning for daylight saving time, giving most people an extra hour of daylight, but also creating a change in the time difference between areas that observe the clock change and those who don't.
Daylight saving time takes place each year on the second Sunday in March and at 2 a.m., most clocks move forward one hour. However, not everyone participates in the spring time change because states have the ability to opt-out and clocks won't change in Hawaii and Arizona.
That means the time difference between Hawaii and Arizona and the eastern part of the country will be widened by one hour until time changes again in the fall. On Saturday, when it was 8 a.m. in Phoenix, it was 10 a.m. in New York City and 9 a.m. in Chicago and Houston. On Sunday, when it's 8 a.m. in Phoenix, it will be 11 a.m. in New York City and 10 a.m. in Chicago and Houston.
While most of the country will have a wider gap in the time difference with Arizona, daylight saving time reduces the difference with California. Instead of most of Arizona being one hour ahead of California, when it's 11 a.m. in California on Sunday, it will also be 11 a.m. in most of Arizona.
Not all of Arizona keeps its clocks on standard time year-round and Navajo Nation observes daylight saving time.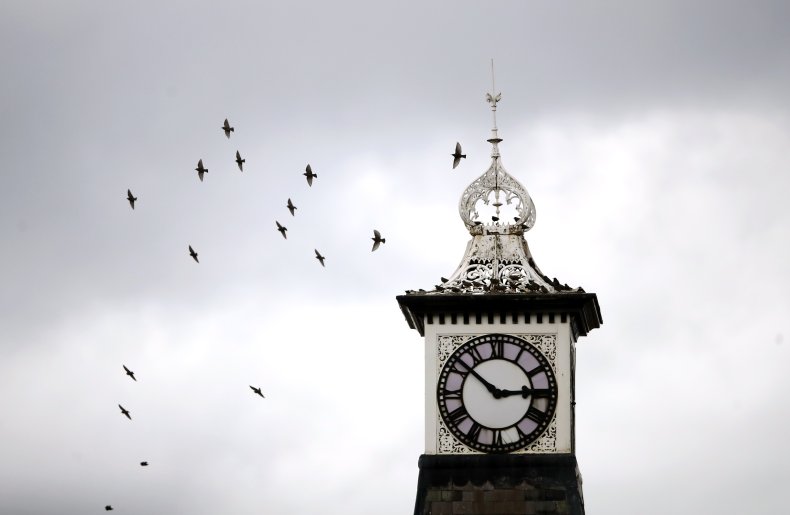 Instead of the East Coast having a five-hour time difference with Hawaii, on Sunday, it will increase to a six-hour difference. So, on Sunday, when it's 6 a.m. in Hawaii, it will be noon in New York City, 11 a.m. in Chicago and Houston and 9 a.m. in Los Angeles.
Most people who are asleep at 2 a.m. on Sunday will wake up and clocks will have already changed. Cell phone clocks automatically adjust to account for the start of daylight saving time, although some have a setting that allows that automatic adjustment to be turned off.
To ensure the automatic change happened, an iPhone user can open their settings, go to General and select Date & Time. If the toggle next to "set automatically" is green, their iPhone is displaying the correct time. If it's gray, the time on the phone is likely still on standard time.
While states can opt-out of daylight saving time, they aren't able to avoid turning clocks back in the fall, but a group of legislators is trying to change that. On Tuesday, five Republican senators and three Democrats reintroduced the Sunshine Protection Act that would make daylight saving time permanent across the United States.
"Americans' lifestyles are very different than they were when Daylight Saving Time began more than a century ago," Senator Sheldon Whitehouse said in a statement. "Making Daylight Saving Time permanent will end the biannual disruptions to daily life and give families more daylight hours to enjoy after work and school."
This isn't the first time Senator Marco Rubio has tried to make daylight saving time permanent and so far it hasn't gotten the traction necessary to be brought to the floor of the Senate.