Did Time Go Back? Correct Time for Atlanta, Houston, New York, Los Angeles After Daylight Saving Time Ends
Waking up this morning some people have a mutual question on their mind: Is it really the time my clock says it is, or is it actually an hour earlier?
At 2 a.m. today, daylight saving time ended and most of America returned to standard time. As is now customary on the first Sunday in November, the clocks turned back one hour, so there's a simple explanation for those who felt extra rested, waking up at the same time they do every morning—you had an extra hour of sleep.
Now, to answer the question on some people's minds, "did the time change?" is a two-parter, although both responses are a definitive "yes." Technically, time is always changing and on Sunday it changed more than most days because of the end of standard time.
Fortunately, the advancement of technology has lessened the confusion around what the accurate time is when daylight saving time ends. Most cellphone clocks will automatically adjust for the end of daylight saving time, but some give users the opportunity to turn off the setting. To double-check if an iPhone automatically adjusted for the time change, users can open their settings, go to General and select Date & Time. If the toggle next to "Set Automatically" is green, the iPhone is displaying the correct time.
When faced with an hour discrepancy between the time shown on an appliance or an analog clock and a cellphone, it's safe to assume the cellphone is correct because analog clocks and most appliances require a manual change. If worst comes to worst, turn on the television to a news broadcast and it won't be long before the correct time displays on the screen.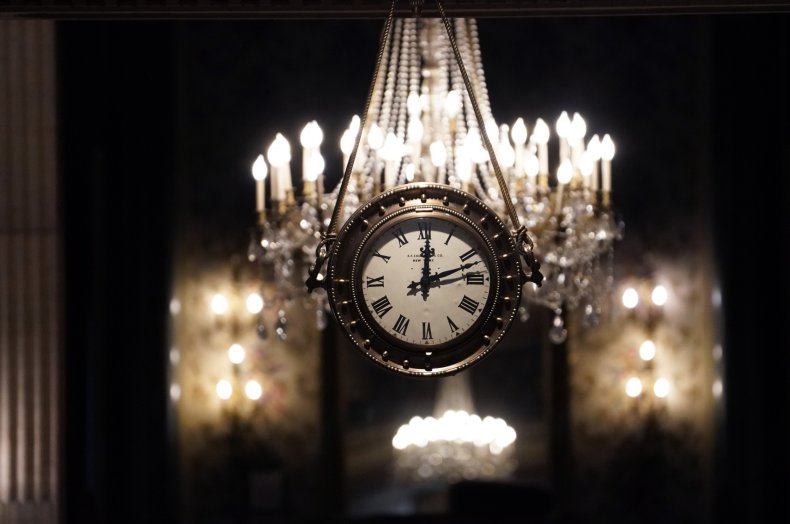 This year's end of daylight saving time comes amid a pandemic when people have utilized technology to keep in touch with their loved ones more than they did before the virus hit. Some have utilized Sundays as a recurring weekly meeting with friends and family. However, planned conversations and video chats this Sunday may require slightly more thought than those since March 8, when daylight saving time began.
Most of America observes daylight saving time but Hawaii and all of Arizona, except the Navajo Nation, do not, so they don't turn their clocks forward in March or back in November. This means the time change that existed with those who live in Hawaii and most of Arizona on Saturday isn't the same difference on Sunday.
For example, on Saturday at 10 a.m. in Atlanta and New York, it was 7 a.m. in Los Angeles and Phoenix, 9 a.m. in Houston, and 4 a.m. in Honolulu. On Sunday, when it's 10 a.m. in Atlanta and New York, it will still be 7 a.m. in Los Angeles and 9 a.m. in Houston. But, it will be 8 a.m. in Phoenix and 5 a.m. in Honolulu, reducing the time difference by one hour.
While many people welcome getting an extra hour of sleep on Sunday, the majority of Americans aren't ecstatic about having to change the clocks twice a year. A 2019 poll from the Associated Press–NORC Center for Public Affairs Research found seven in 10 Americans would prefer to not switch the time. About 40 percent would like to make standard time permanent and three in 10 prefer to make daylight saving time the standard.
As of Sunday, states don't have the option to make daylight saving time permanent, although a few have tried. Two of them, Florida and Oregon passed bills to make the change, but until Congress moves to amend the rules of the Uniform Time Act, which only allows states to opt out of daylight saving time, states are unable to avoid standard time.
Senators Marco Rubio and Rick Scott attempted to change that this year with a bill that would keep America on daylight saving time until November 2021. However, it was never voted on in the Senate and therefore, the clocks were turned back just as planned.