Did Trump Obstruct Justice? The Three Reasons Trump Wanted To Fire Mueller
President Donald Trump ordered Robert Mueller, the special counsel investigating Russia's influence in the 2016 election, to be fired last June, according to a report from The New York Times on Thursday evening. This pushes forward the conversation on whether the president obstructed justice over the investigation.
The Times, which confirmed with multiple anonymous sources familiar with the matter, reported that Trump only backed down after the White House counsel said they would quit before firing Mueller. He has been aware of the attempted firing for months, according to the newspaper.
Mueller is investigating Russian meddling into the 2016 election, collusion between Trump's campaign and Russia, and whether the president obstructed justice when he allegedly asked former FBI Director James Comey to drop an investigation into former national security adviser Michael Flynn.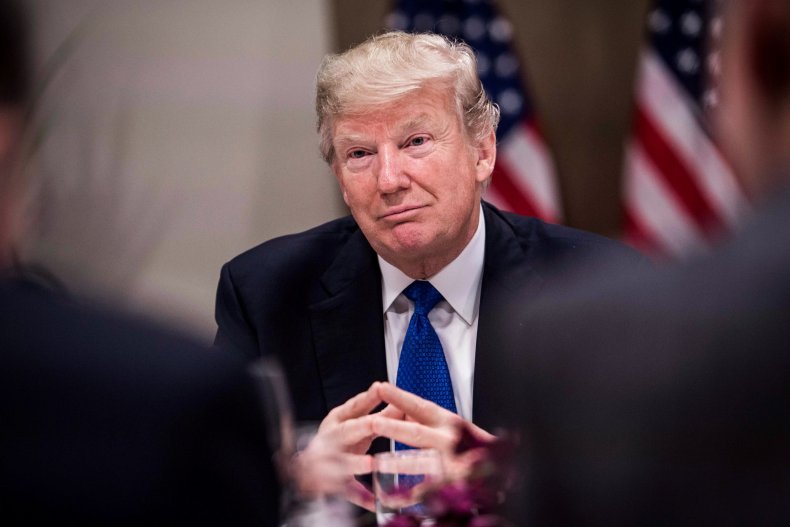 Trump wanted to fire Mueller for three reasons: First, he thought Mueller had a conflict of interest because of an argument over fees at one of Trump's golf clubs, which resulted in Mueller resigning his membership. Second, because Mueller worked for a law firm that once represented Jared Kushner, the president's son-in-law. And third, because Mueller was being interviewed to return as the FBI director the day before he was named special counsel in May 2017. He spearheaded the organization between 2001 and 2013.
On Tuesday, White House Press Secretary Sarah Sanders was asked why Trump didn't fire Mueller. In response, she said: "We want to see this come to a complete and full conclusion, We all know what everyone in this room would do if the president were to do that and I don't think that's helpful to the process."
Trump has vehemently denied all points of the investigation publically. In one tweet, he wrote: "The single greatest Witch Hunt in American history continues. There was no collusion, everybody including the Dems knows there was no collusion, & yet on and on it goes. Russia & the world is laughing at the stupidity they are witnessing. Republicans should finally take control!"