Did Trump Blame Samsung for Missing FBI Text Messages? President Gets Number of Messages Wrong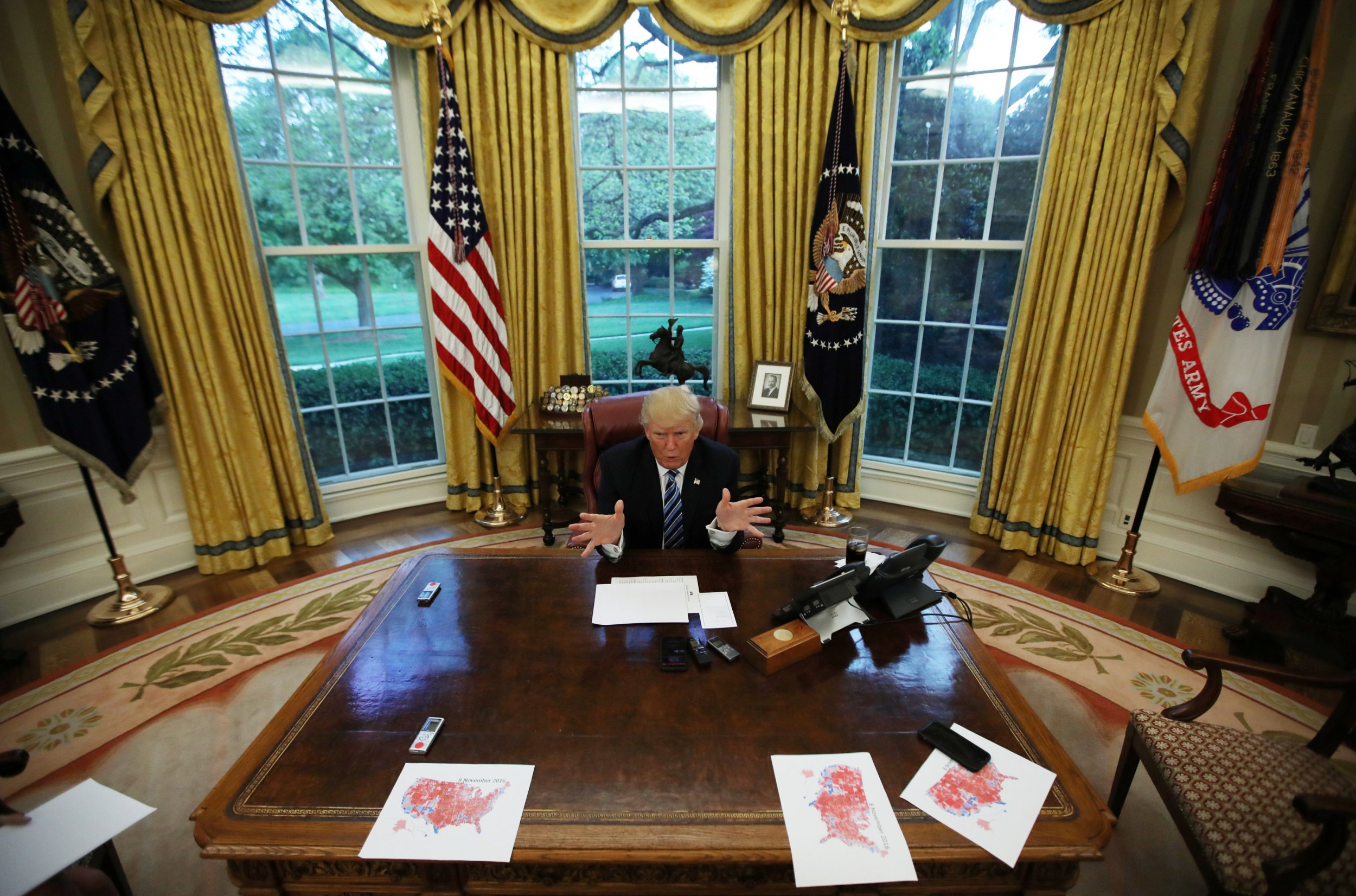 Early Wednesday, President Donald Trump appeared to blame Korean electronics manufacturer Samsung for a technical glitch the FBI says caused sections of a series of controversial text messages between two officials to be lost.
Last Friday the FBI said a glitch in the agency's Samsung 5 mobile phones meant five months' worth of text messages ahead of the 2016 election between agent Peter Strzok and FBI lawyer Lisa Page were not properly saved on its computers.
The relationship between the two officials came under scrutiny last month after The New York Times revealed Strzok had been removed last summer from the Russia investigation conducted by special counsel Robert Mueller for disparaging Trump in a series of texts. The investigation is probing whether the Trump campaign assisted Moscow's efforts to interfere in the 2016 election.
As a senior official, Strzok also helped lead FBI probes that looked at Russian interference and whether Hillary Clinton mishandled classified information as secretary of state. Clinton was found not to have committed any wrongdoing.
In a letter to the chairman of the Senate Homeland Security Committee last Friday, Assistant Attorney General for Legislative Affairs at the Department of Justice (DOJ) Stephen Boyd wrote "that many FBI-provided Samsung 5 mobile devices did not capture or store text messages."
Read more: Who is Peter Strzok, FBI agent accused of treason by Trump?
The FBI has said it is missing texts between Strzok and Page from December 2016 to May 2017. Last month the DOJ released a batch of messages in which the two officials wrote in the lead-up to the 2016 election that the thought of Trump becoming president is "terrifying."
They also referred to Trump as an "idiot" and "loathsome human."
Trump wrote in his tweet early Wednesday that there are 50,000 missing messages between the two officials. According to the DOJ, however, the 50,000 figure represents the total number of messages the FBI has that were exchanged by the two officials.
Russian state media outlet Sputnik said reports that Trump was blaming Samsung "wrongly understood the U.S. president's words," and hinted at a subtext to his statement. Trump's statement may have been sarcastic, Mail Online suggested.
Republicans and the president have attacked the FBI in recent months as Mueller's investigation has issued several indictments against former Trump campaign officials. Early last month, Trump said the FBI's reputation is "in tatters."
In a segment on the Fox Business Network on Tuesday, host Lou Dobbs accused the DOJ and FBI of destroying evidence. In an appearance on Fox News, Senator Ron Johnson, chairman of the Senate Committee on Homeland Security, told the network he has an "informant" that says there is a "secret society" in the FBI working to overthrow Trump.
On Monday, Attorney General Jeff Sessions said in a statement that he would get to the bottom of the missing text messages. Sessions said he has talked to the DOJ's inspector general to learn what happened and "determine if these records can be recovered in any other way."