NFL Owners Donated to Trump 'Big League,' But Will They Stay After His Comments?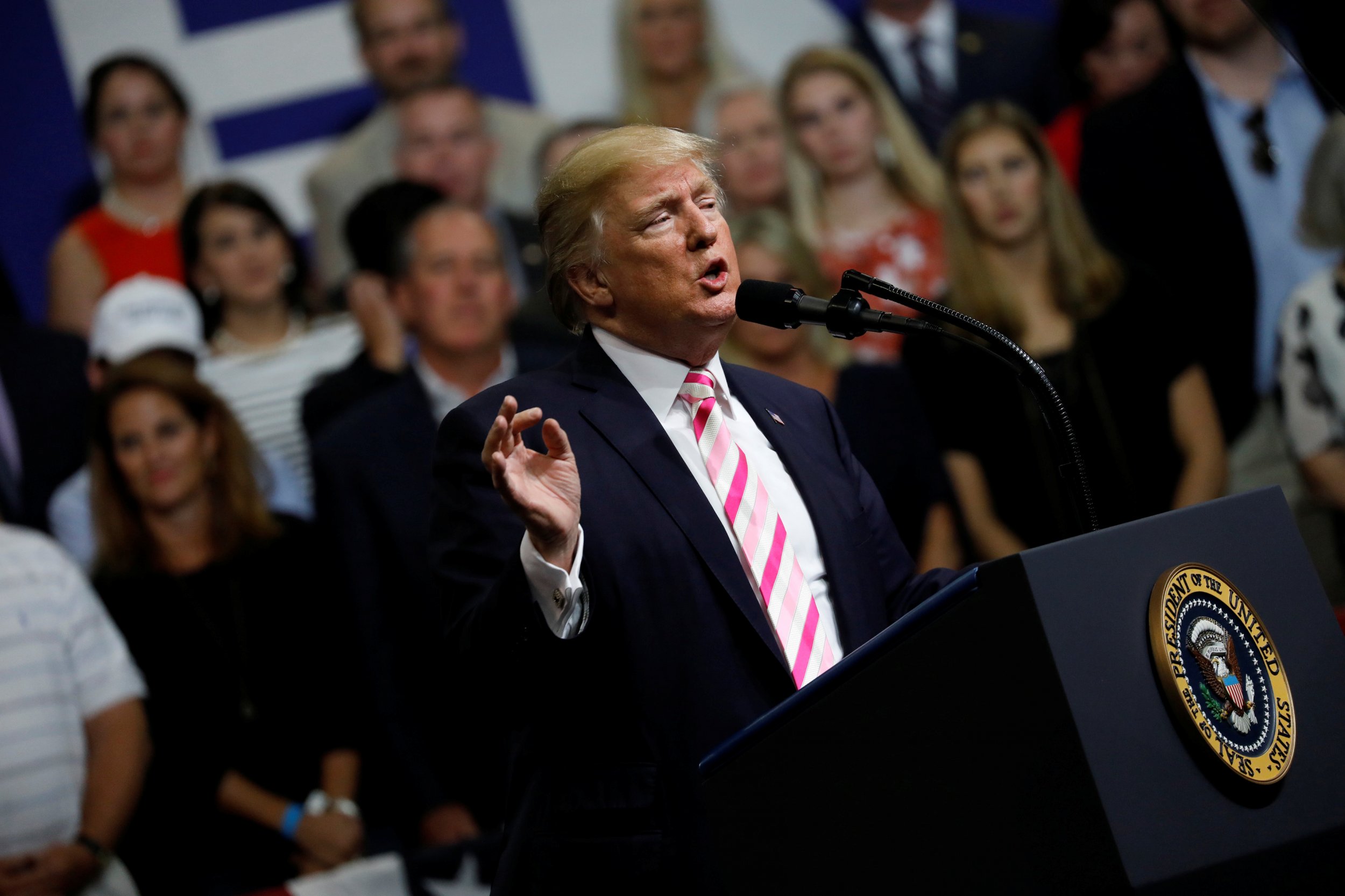 Donald Trump's ire with NFL players who kneel during the national anthem in protest at police brutality towards African Americans has put him at odds with a number of team owners who made sizable donations to his cause.
The owner of the Jacksonville Jaguars, Shad Khan, donated $1 million to the Republican's inauguration and could be seen this weekend linking arms with his players in a display of solidarity following the president's criticism of NFL players kneeling.
"Wouldn't you love to see one of these NFL owners, when somebody disrespects our flag, to say, 'Get that son of a b***h off the field right now. He's fired. He's fired," Trump said at a rally in Alabama on Friday, a day before he rescinded a White House invitation to NBA star Stephen Curry in a tweet Saturday, after the player suggested he was not sure he would attend.
"You know, some owner is going to do that. He's going to say, 'That guy that disrespects our flag, he's fired.' And that owner, they don't know it [but] they'll be the most popular person in this country," Trump added.
The president also used his rally to encourage spectators of NFL games to walk out of the stadium if they saw players kneeling in protest during the national anthem.
"But do you know what's hurting the game more than that?" he said. "When people like yourselves turn on television and you see those people taking the knee when they're playing our great national anthem. The only thing you could do better is if you see it, even if it's one player, leave the stadium. I guarantee things will stop. Things will stop. Just pick up and leave. Pick up and leave. Not the same game anymore, anyway," he said, in comments that would surely not be welcomed by NFL teams.
The president's comments have been criticized by NFL Commissioner Ron Goodell who said they were divisive, and have also put the Republican in direct opposition with many of his former supporters.
"The NFL and our players are at our best when we help create a sense of unity in our country and our culture. There is no better example than the amazing response from our clubs and players to the terrible natural disasters we've experienced over the last month," Goodell said in a statement seen by The Hill.
"Divisive comments like these demonstrate an unfortunate lack of respect for the NFL, our great game and all of our players, and a failure to understand the overwhelming force for good our clubs and players represent in our communities," he added.
Other NFL owners who donated to Trump's inauguration include Bob Kraft, who owns the New England Patriots, and Washington Redskins owner Dan Snyde.