Did Trump Just Endorse Kanye West For President in 2024?
Kanye West visited President Donald Trump in the Oval Office Thursday to witness Trump sign the Music Modernization Act. He may have also received the president's approval for West to potentially run for office in 2024.
When asked by reporters if Trump considered West to be a viable presidential candidate, Trump responded he "could very well be." West added he would not run until 2024. He previously stated he would run in 2020, though now it seems he will not run against Trump, who is eligible for a second term in two years.
During the meeting, Trump talked about his close bond with West. "He can speak for me anytime he wants," Trump said of West. "He's a smart cookie. He gets it."
West first announced his presidential goal in a speech at the 2015 MTV Video Music Awards. He revived the idea in an interview with Power 92 Chicago on August 30. "If I decide to do it, it will be done. I'm not gonna try," West said. "Yes, 100 percent it could happen. 2024."
In the interview, West noted his dedication to the medical field. "One of my main things, once I'm president, is the medical industry," he said. "I'm going to make sure that the medical industry flourishes."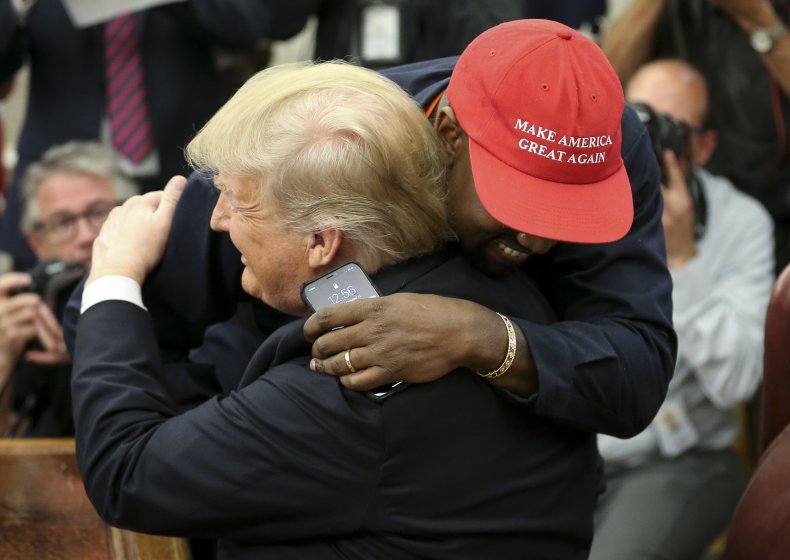 During his Thursday meeting with the president, West gave a 10-minute speech about his political affiliation and support for Trump. He noted his "Make America Great Again" hat in reference to his loyalty.
"I love Hillary...the campaign 'I'm with her."... But there was something about when I put this hat on—it made me feel like Superman," West said. "People expect that if you're black you have to be Democrat," he noted.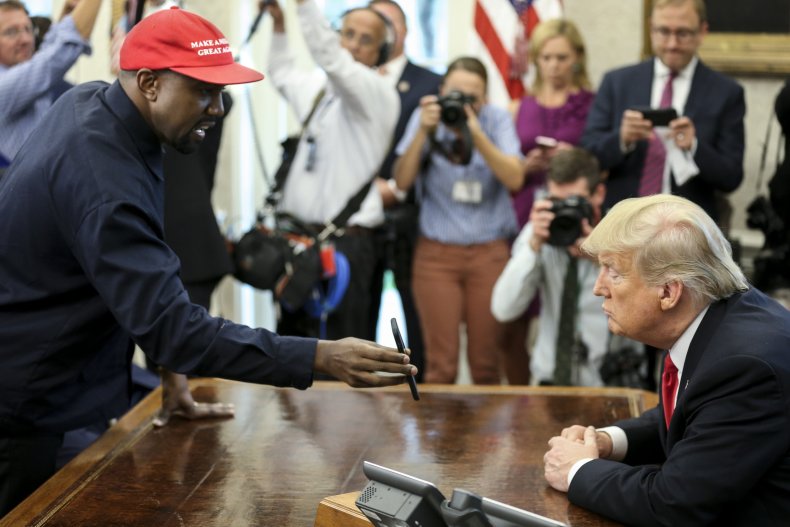 According to West, racism is an "invisible wall" that "can't control [him.]" He previously received flack for saying slavery was a choice. "When you hear about slavery for 400 years...for 400 years? That sounds like a choice," he told TMZ in May. "You were there for 400 years and it's all of y'all. It's like we're mentally imprisoned."
West tried to defend his stance on Twitter the next day. "[T]o make myself clear. Of course, I know that slaves did not get shackled and put on a boat by free will," he tweeted. "My point is for us to have stayed in that position even though the numbers were on our side means that we were mentally enslaved."