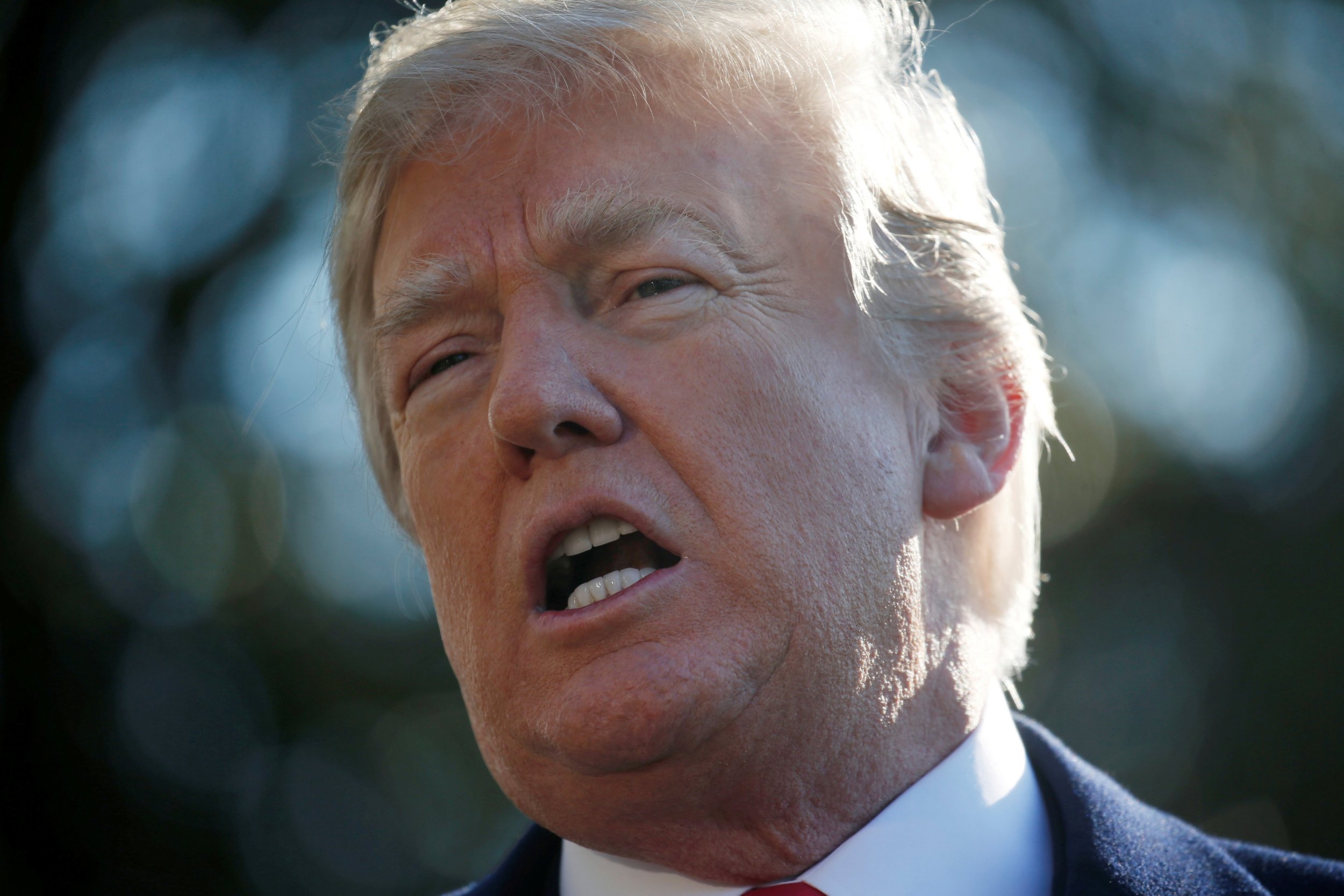 Donald Trump appeared to threaten U.S. ally South Korea that he would withdraw American troops from the Korean Peninsula if it Seoul doesn't give in to his demands on trade.
The president made the comments in a speech to donors at a fundraiser in Missouri. Audio from the event was leaked to the Washington Post.
Trump is pursuing an aggressive trade policy. He argues the U.S. is getting a raw deal with its trading partners, and is proposing a raft of protectionist measures and will only make exceptions for allies if they negotiate with him personally.
In particular, Trump unveiled plans for tariffs on steel and aluminum imports. The U.S. imports four times more steel than it exports. The U.S. Department of Commerce concluded in February 2018 that this vast trade deficit poses a threat to national security.
South Korea is the world's fourth-largest steel exporter and in 2017 the U.S. was its third-largest export market by volume. It is also a major U.S. ally in Asia, and South Korea relies on American military might as a shield from its belligerent, nuclear-armed neighbor to the north.
"We have a very big trade deficit with [South Korea], and we protect them," Trump reportedly told donors. "We lose money on trade, and we lose money on the military. We have right now 32,000 soldiers on the border between North and South Korea. Let's see what happens."
There have been thousands of U.S. troops on active duty in South Korea since the end of the Korean War in 1953, to deter an invasion by communist North Korea.
South Korea and the U.S. regularly carry out joint military exercises, increasingly seen as a show of force while Pyongyang ramps up its illegal nuclear weapons programme.
The North Korean regime is attempting to build an intercontinental ballistic missile (ICBM) capable of carrying a nuclear warhead and reaching the U.S. mainland.
It conducted a number of provocative missile tests to this end in 2017, and engaged in a war of words with Trump, which included mutual threats of annihilation.
However, since January the situation has cooled slightly and the North and South engaged in talks, brought on by the 2018 Winter Olympics held in South Korea. Both Koreas participated as a united team, creating a platform for peace talks.
Those talks between the North and South progressed so well that, against expectations, Trump and the North Korean leader Kim Jong Un are now slated to meet by June, for talks on potential denuclearization.